Guinness World Records awaits Turkish Cup of Tea Building
The tea building is a cultural and tourist landmark for the Turkish city of Rize, which accounts for 60% of Turkish tea exports. 2021-04-06
Last update
2021-04-21
Guinness World Records awaits Turkish Cup of Tea Building
In order to promote tourism and promote Turkish tea products, the Tea Cup Building was built in the city of Rize with the largest production of Turkish tea.
The building designed as the World Record Encyclopedia Tea Cup (Guinness) is expected to enter as the largest tea building in the world!
The Tea Cup Building is similar to the glass pitcher in which the tea is served in Turkey, approaching the tulip flower in shape.
Neat design
The tea building consists of seven floors, about 30 meters in height, and will include a tea museum, and the D13 tea theatre, which will experiment with growing tea from the beginning until it reaches the consumer.
The tea building is of interest to businesses in the Black Sea coast state of Rize, as it is a tourist and cultural addition to the city of beautiful heights.
In the context of this government interest, Mr. Mehmet Erdoğan, President of the Rize Trading Exchange, said in a press release: "It's going to be the biggest tea cup in the world".
Mr. Erdoğan continues by saying: "All the tea produced in Rize will be on sale, and we will have six cafes, each offering different types, specific to several areas of the state".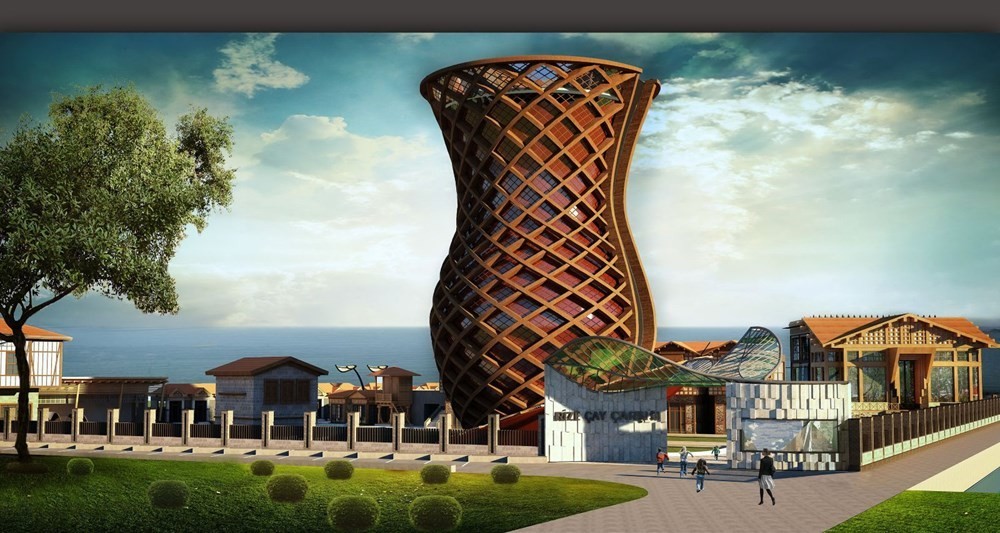 Turkey and tea is a never-ending story
Turkish tea occupies an important area in the world tea market and is closely linked to Turkish culture, one of the original traditions of the Turkish people.
Turkish tea is not only a drink with breakfast; it's described as a sign of hospitality, proof of guest generosity.
The Turks have their own way of making tea, as they delight in boiling and serving it, which gives it a unique taste and a distinctive flavor, so tea is described as Turkey's first popular drink.
Unique advantages of Turkish tea
Although there are many and different types of tea in the world, Turkish tea, which is grown mainly in the Black Sea region and specifically in the areas surrounding Rize and Trabzon, has distinct characteristics:
Turkish tea is the only tea in the world that the snow falls on, and it does not contain any chemicals, as it is not exposed to pesticides during its cultivation.
It has an aromatic scent due to its longevity in ice and snow, during the summer period.
This, and among the main importing countries of Turkish tea, are Germany, the Netherlands, Belgium, France, and the United States.
The Black Sea regions of Turkey are also the sixth largest tea producer in the world.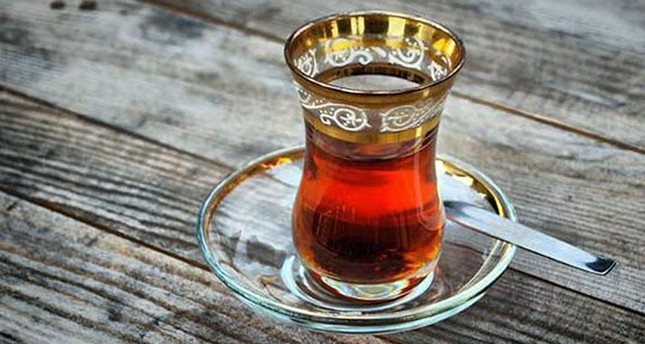 Edited by Imtilak Real Estate©
Reference: Tr Agency
Did you like this topic? You can share it with your friends now.