German Minister of Economy states: Turkey represents credibility and safety for Europe
German Minister of Economy states: Turkey represents credibility and safety for Europe 2018-08-13
Last update
2020-04-23
German Minister of Economy states: Turkey represents credibility and safety for Europe
Germany is willing to develop its economic relations with Turkey, a member of the North Atlantic Treaty Organization (NATO), with a population of 81 million, Said German Economy and Energy Minister Peter Altmeyer.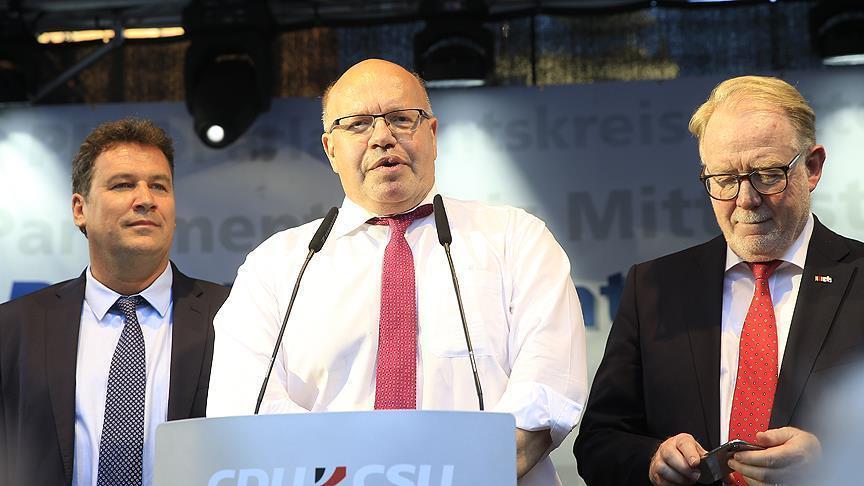 The minister pointed out that he is responsible for the interests of more than 7,000 German companies operating in Turkey, He also referred to the planned visit to Turkey with a delegation in October 2018, during which he will meet the Turkish economic and energy ministers.
He warned that US President Donald Trump's tariffs on Turkish and Chinese imports "could hurt the global economy."
"This is a trade war that reduces and destroys economic growth and creates mistrust," he said.
"History has shown that trade wars are particularly harmful to consumers because they are driving up commodity prices," he said.
"We need a global trade with lower fees, less protectionism, and open markets."
Last Friday, Trump said in a tweet on his Twitter account: The Turkish lira is falling rapidly against the US dollar.
In the context of the American-Turkish disagreements that touched the economic issue, the US president has announced that he has ratified the doubling of the fees imposed on steel and aluminum coming from Turkey.
"It will now be 20 % aluminum and 50 % steel," he said.
Those involved in the Turkish economic sector believe that these external measures will not have a significant impact on Turkey's long-term markets. Turkey will remain the shining star of Europe in the real estate sector and in other important economic sectors.
Edited by: Imtilak Real Estate ©
Source: Anadolu Agency