Turkey Records the Highest Property Sales for Foreigners in Its History
Turkey recorded the highest property sales for foreigners in its history, breaking a new record, in the first half of this year, up 68.9% over the same period last year 2019-07-17
Last update
2020-04-07
Turkey Records the Highest Property Sales for Foreigners in Its History
Turkey recorded the highest property sales for foreigners in its history, breaking a new record, in the first half of this year, up 68.9% over the same period last year.
Turkish citizenship, according to observers, was an additional incentive for many foreign investors to own a real estate in Turkey, especially after the Turkish government's easing of procedures and in short period of time (45 days).
Top foreign property sales: a new record in Turkey
According to data published by the Turkish Statistical Institute, the number of properties sold to foreigners nationwide amounted to 19,952 properties in the first half of 2019.
This is the highest Increase in Turkey's history of property sales to foreigners between January and June.
On the other hand, real estate sales of foreigners in all Turkey amounted to 11 thousand and 816 in the first half of last year.
At the June level, foreign sales totaled 2689 properties, up 30.5 %, the best this month.
Official data shows that Istanbul has maintained the lead among Turkish cities in the highest number of sales of property for foreigners in the period mentioned.
Real estate sales to foreigners in Istanbul rose from 764 in June 2018 to 1009 properties in the same period of 2019.
Antalya ranked second with 668 properties, followed by Ankara with 134 properties, Yalova with 123 properties, Bursa with 122 properties and Trabzon with 111 properties.
In the first half of 2019, foreigners bought 8903 properties in Istanbul, 4093 in Antalya, 1111 in Ankara, 1000 in Bursa and 811 in Yalova.
In the first half of this year, Iraq retained the first rank among the most foreign buyers of real estate in Turkey with 3337 properties.
Iranians ranked second with 2202 properties, Russians ranked third with 1264 properties, Saudis ranked fourth with 1094 properties and Afghans ranked fifth with 987 properties.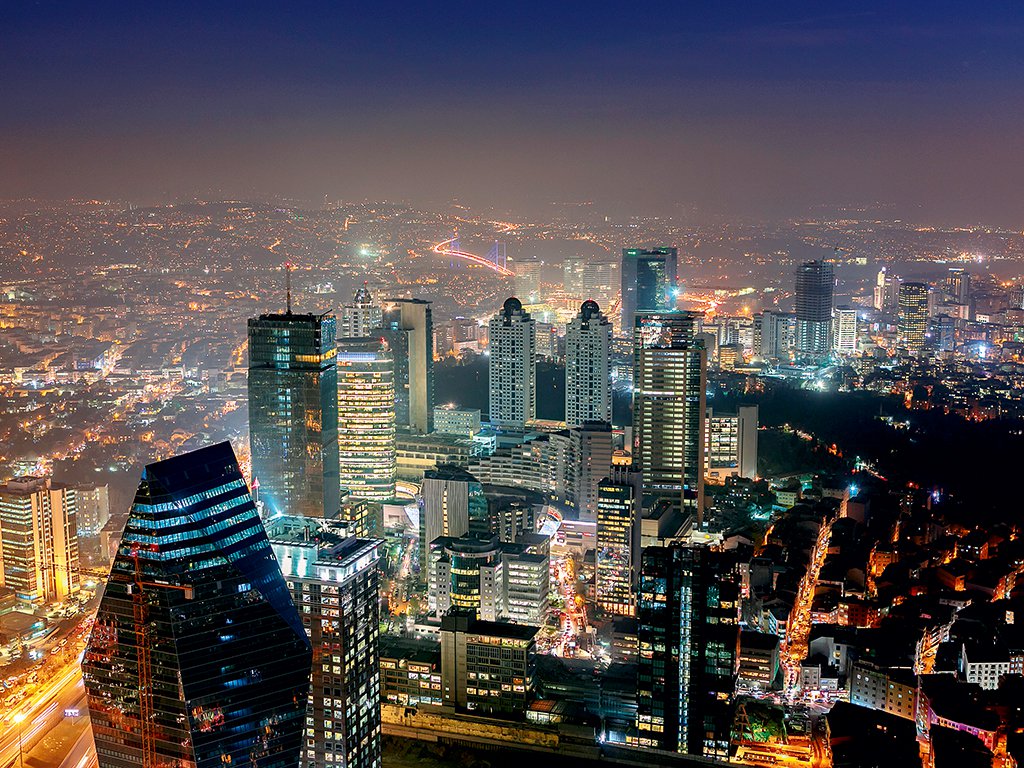 In an interview with the Anadolu, Ibrahim Babacan, chairman of the Turkish company Babacan Holding, pointed out that foreign investors are increasingly interested in buying real estate in Turkey thanks to high-end, lucrative and luxurious projects in terms of investment.
He pointed out that one of the main factors that contributed to the increase in sales during the first half of this year is the activation of procedures that facilitate the completion of foreign transactions in investments.
Adam Atmaga, chairman of Turkey's Atmaga group, told Anadolu that sales to foreigners had revived the country's real estate sector.
Edited by: Imtilak Real Estate ©
Source: Anadolu
Did you like our topic? You can share it with your friends now!