65% Increase in Property Sales to Foreigners in Turkey During July 2018
Turkey's Real estate data for July 2018 indicate that property sales for foreigners increased 65 % and reached 2,885 properties. category-name
2018-08-17
Last update
2020-02-13
65% Increase in Property Sales to Foreigners in Turkey During July 2018
Turkey's Real estate data for July 2018 indicate that property sales for foreigners increased 65 % and reached 2,885 properties.
Istanbul topped the list of best-selling real estate properties for foreigners. The number of properties sold reached 956 properties in July 2018. Antalya came second with 641 properties sold, while Bursa ranked third with 176 properties. Yalova Ranked fourth with 167 properties, and Sakarya ranked fifth with 132 properties.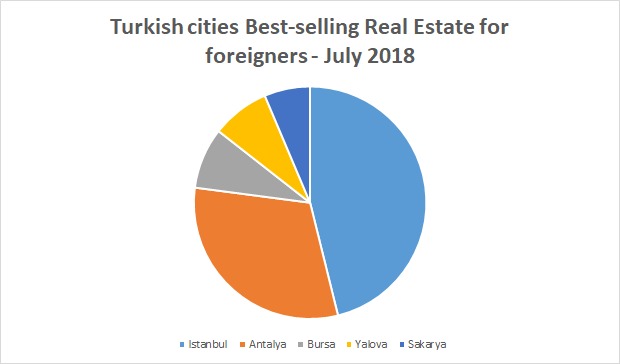 On the other hand, the Iraqi citizens topped the list, where they occupied first place, as was the custom in the purchase of real estate by foreigners in Turkey, Iraq tops the first place usually, and rarely to rank behind in most months of the year.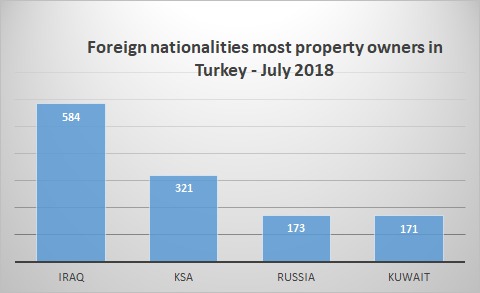 Where the Iraqi citizens bought 584 properties, and citizens of Saudi Arabia came in second place with 321 properties, Russians ranked third with 173 properties, and Kuwaitis ranked fourth with 171 properties.
Edited by: Imtilak Real Estate ©
Source: gayrimenkul website