Iraqis Are First Among the Most Foreign Real Estate Buyers in Turkey
Iraqis have a keen interest in real estate in Turkey 2018-11-22
Last update
2021-08-05
Iraqis Are First Among the Most Foreign Real Estate Buyers in Turkey
For decades, Iraqi-Turkish relations have been the embodiment of the concept of good-neighborly relations between brothers and, in recent years, it is clear how far the Iraqi-Turkish relations have developed at the economic level.


Iraqis have a keen interest in real estate in Turkey and their ownership in Turkey has become easier under the law of 2012 so that they can own all kinds of properties in Turkey including apartments, villas, shops, commercial offices, stores, hotels, and buildings.
According to data from the Turkish Statistical Agency published on Wednesday, 22 November 2018, Iraqis ranked first among the most owning foreigners in Turkey in October 2018 with a thousand and 439 properties, followed by Iranians with 557 properties and Kuwaitis with 378 properties, Germans 341, and Russians 336.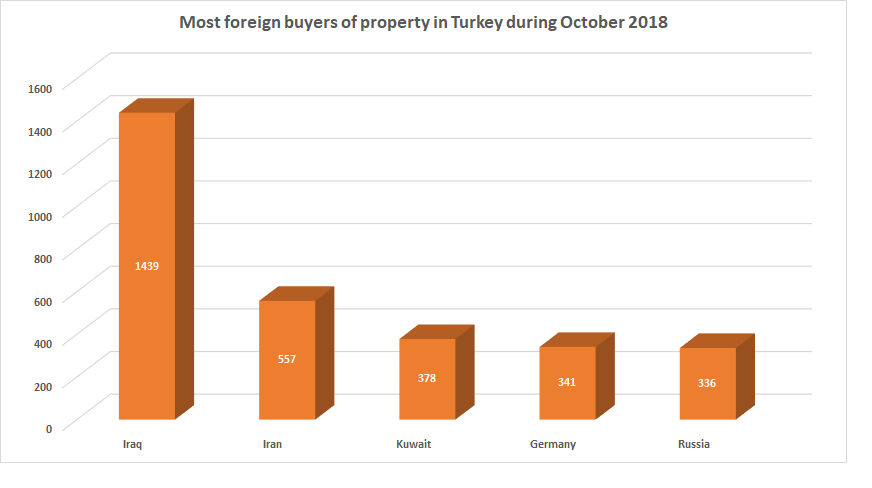 Edited by: Imtilak Real Estate ©
Source: Turk Press