Erdogan: We Are Determined to Establish Istanbul Canal
Istanbul Canal is one of the most vital projects taht will add more meauty and elegence to Istabul, and ease maritime traffic in the Bosphorus Strait 2020-01-02
Last update
2020-05-21
Erdogan: We Are Determined to Establish Istanbul Canal
Despite the many objections to the Istanbul Canal project, the determination of the Turkish government has increased to accomplish this huge project, as described by President Recep Tayyip Erdogan.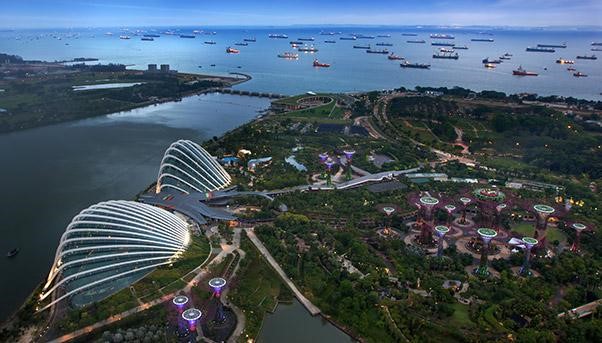 Determination to complete the Istanbul Canal
"We are determined to establish the Istanbul Canal to connect the Marmara Sea with the Black Sea." This was confirmed by the Turkish President Recep Tayyip Erdogan in the statements he made through his speech, in the awards ceremony of the Turkish Scientific and Technological Research Foundation and the Turkish Academy of Science at the Presidential Complex in the capital, Ankara.
Erdogan clarified that the government of his country will make great efforts to complete the Istanbul Canal Project, despite the opposition this project is facing.
Erdogan stated: "We will complete the Istanbul Canal project according to the build-operate-transfer (BOT) model, or through our budget, where Turkey has the ability to accomplish this project with its own capabilities.".
Canal Istanbul will reduce marine traffic
Speaking about the Istanbul Canal, Erdogan added: "The length of the new waterway will be 43 km, and two modern cities will be established on its banks. The project is the largest in the history of Turkey and will provide strategic service to the country, and it will reduce the maritime traffic in the Bosphorus strait".
Istanbul Canal project, which is called the Great Project by the Turkish government, is an industrial strait that connects the Black Sea to the Marmara Sea, to ease maritime traffic in the Bosphorus Strait and reducing the great traffic pressure on both suspended bridges over the strait.
According to preliminary information, the length of the Istanbul Canal is between 40 to 45 km, and its width on the surface ranges between 140 to 150 meters, while its bottom width is about 125 meters.
Canal Istanbul
Edited by: Imtilak Real Estate©
Source: Anadolu Agency
Did you like our topic? You can share it with your friends now!