No More Corona in Bolu Province, Infections Steadily Decline in Turkey
The Turkish state of Bolu announced that all Corona patients were cured and that it has no Corona infections 2020-05-06
Last update
2020-05-22
No More Corona in Bolu Province, Infections Steadily Decline in Turkey
Turkish Health Minister Fahrettin Koca announced on Tuesday that Coronavirus deaths continue to decline.
Koca pointed in a tweet to the continued decline in corona deaths as well as the number of infected people in intensive care who are connected to respirators.
"The increase in the number of people who have recovered from corona is a sign of  Turkey's success in fighting the virus" he added.
Two weeks ago, the daily death rate was more than 100, last week it went under 90, and today it is under 60.
On Tuesday, data of the Turkish Ministry of Health showed 59 deaths due to Corona, raising the total Corona death toll to 3,520.
The same data pointed to the increase of the number of infected people to 129,491, after recording 1,832 new cases.
Also, the data showed that 5119 people have recovered, raising the total to 73,285.
It showed that 33,283 tests for corona were performed, raising the total to 1,204,421 tests.
in the same context, The Turkish province of Bolu announced that all Corona patients were cured and that it has no other people infected with Corona anymore.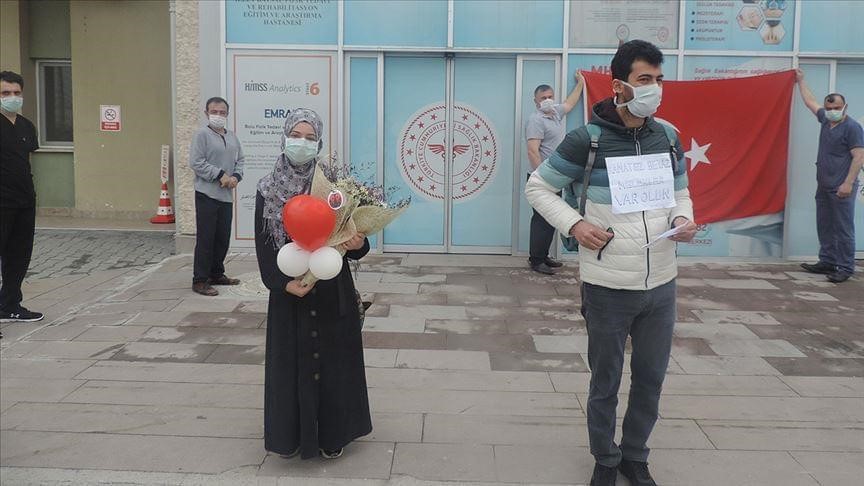 Edited by: Imtilak Real Estate©
Source: Yenisafak
Did you like our topic? You can share it with your friends now!