Turkish exports increased by 51.9% in August 2021
With a value of 18 billion and 916 million dollars, Turkish exports recorded an increase of 51.9%, compared to the same month of 2020 2021-10-01
Last update
2021-10-07
Turkish exports increased by 51.9% in August 2021
Official statistics reported that Turkey's exports abroad during August of this year exceeded $18 million, achieving an increase of 51.9% compared to the same month last year. Follow the details through Imtilak Real Estate.
51.9% increase in the value of Turkish exports during August 2021
According to a report issued by the Ministry of Foreign Trade in cooperation with the Turkish Statistics Authority, Turkish exports increased by 51.9% in August this year, compared with the same month in 2020, to an estimated value of 18 billion and 916 million dollars.
According to this report, imports in Turkey increased by 23.6% during this phase, recording 23 billion and 175 million dollars, while foreign trade declined by 4% compared to August 2020, recording 4 billion and 259 million dollars in its exports during this phase.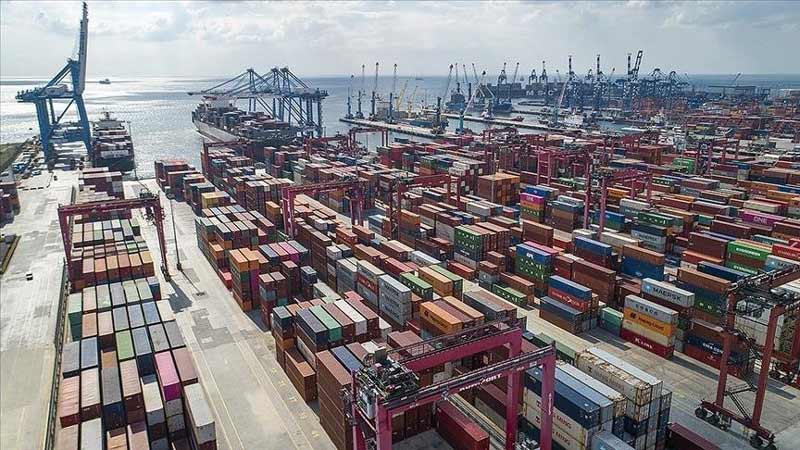 Exports in Turkey: an increase of 36.9% since the beginning of 2021
In this context, exports in Turkey increased by 36.9% in the period from January to August, compared to the same period last year, achieving $140 billion and 195 million.
While Turkish imports increased by 25.5% during the same period, recording 169 billion and 975 million dollars, Turkey's trade deficit decreased by 9.8% between January and August, with a value of 29 billion and 780 million dollars.
Edited by Imtilak Real Estate©
Reference: Anadolu Agency
Did you like this topic? You can share it with your friends now.