Trade Fairs in Turkey for December 2018
Turkey's most important trade fair for December 2018 in Turkish cities, mainly Istanbul, the trade and events center in Turkey 2018-12-04
Last update
2021-08-09
Trade Fairs in Turkey for December 2018
December finally came, the end of the year, the season of opportunities and reductions in the world, It is also the fairs season in Turkey 2018, in which a series of the most important trade fairs in Turkey are held, covering the rest of the Turkish cities, foremost of which is Istanbul fairs, the biggest city that is described as the center of trade and events in the country.
Turkey Trade Bridge between East and West
More than 23 specialized fairs have been held in Turkey this month, providing opportunities for producers and consumers to make important deals.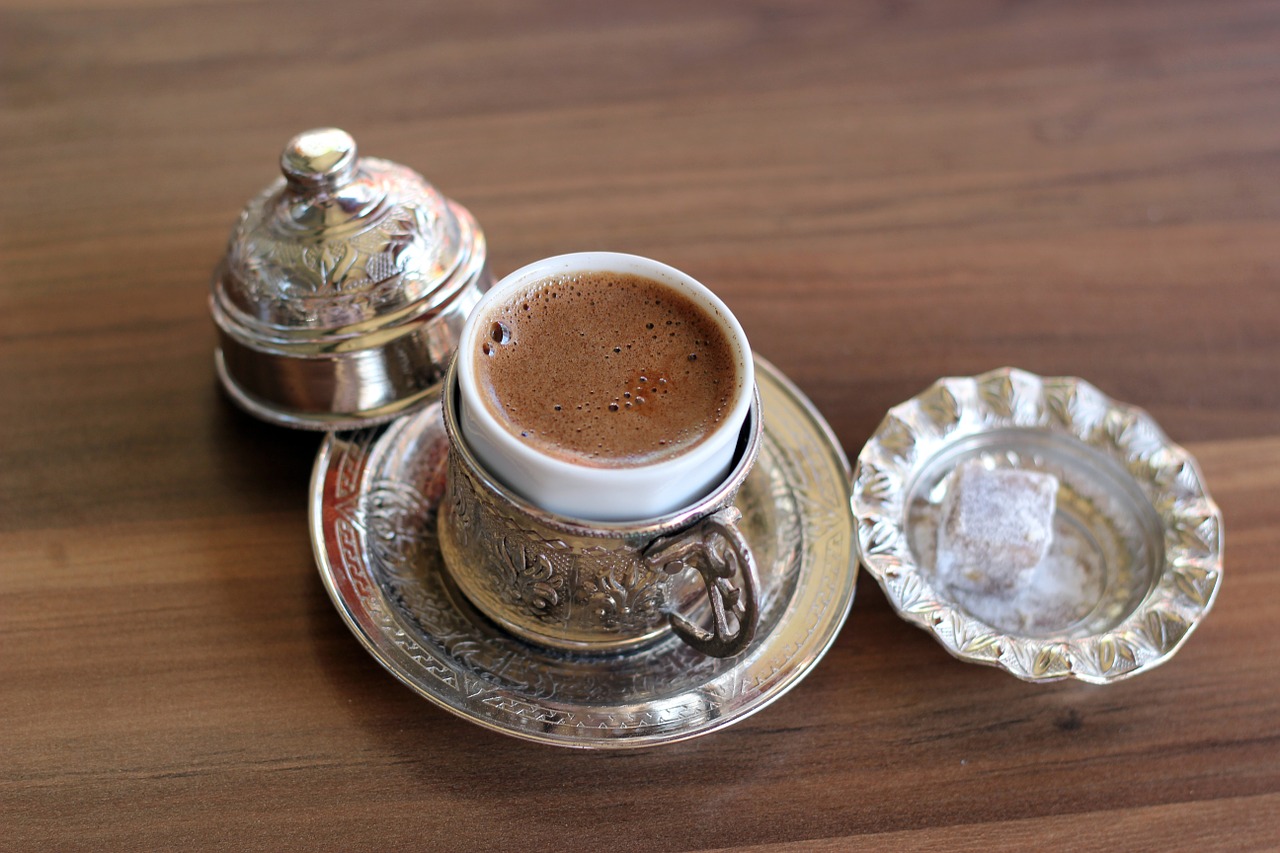 This is not surprising because Turkey has become the destination of trade and the forum of industry and the Silk Road between the East and the West. Here is the investment in tourism, and if you have the opportunity to visit it this month, do not hesitate, and you have the option to travel among its many cities and enjoy winter tours. Istanbul 2018 in particular, and trade shows in Turkey in general, where they are held in specialized exhibition cities and centers, and within the large halls in luxury hotels, and varied fields between a wide range of industries and investment fields, including:
Real Estate and Real Estate Marketing in Turkey, Travel and Tourism, Higher Education and Universities, Leathers, Footwear, Fur Industries, Wedding Supplies, Party Wear, Fashion, Baby Accessories, Medical Products and Equipment The mines ...
Dates of the exhibitions in Turkey in December 2018
In the following table below, we review the dates and places of Turkey's exhibitions and fairs this month, so we hope you will find it fun and useful:


Starting
Ending
Name
Subject
City
Place
Email
04/12/2018
06/12/2018
Gallery of skin and fur
Leather clothes and fur clothes
Antalya
Maritime Pine Beach Otel Belek

[email protected]

04/12/2018
06/12/2018
Fashion Show CNR FASHIONIST
Wedding wear and ready-made clothes for occasions
Istanbul
İstanbul Fuar Merkezi Yeşilköy

[email protected]

05/12/2018
08/12/2018
Medical and Health Articles Exhibition
Medical and health products, hospital equipment and health centers
Istanbul
İstanbul Fuar Merkezi Yeşilköy

[email protected]

05/12/2018
08/12/2018
Eurasia Plastic Exhibition 2018
Plastic machines, chemicals and all kinds of molds and fittings
Istanbul
Tüyap Fuar ve Kongre Merkezi

[email protected]

05/12/2018
08/12/2018
Exhibition of shoes and leather products
Leather, footwear and leather goods
Bursa
Atatürk Kongre Kültür Merkezi, Merinos

[email protected]

05/12/2018
09/12/2018
Local Food Show
Materials and food products, machinery used in their making
Land of the Romans
Recep Tayyip Erdoğan Fuar Merkezi

[email protected]

06/12/2018
07/12/2018
Izmir Education and Careers Exhibition
Education, higher education, and universities
Izmir
Tepekule Kongre ve Sergi Merkezi

[email protected]

06/12/2018
08/12/2018
Medical Supplies Exhibition PHARM ISTANBUL
Raw materials for medicines, medical and pharmaceutical equipment
Istanbul
Crowne Plaza İstanbul Asia Hotel -Kurtköy

[email protected]

06/12/2018
08/12/2018
Medical products series exhibition and conference
Medical equipments and raw medical materials
Antalya
Susesi Luxury Resort Kongre Merkezi

[email protected]

06/12/2018
09/12/2018
Security Equipment Exhibition ISEC
Civil Security Techniques
Istanbul
İstanbul Fuar Merkezi Yeşilköy

[email protected]

06/12/2018
09/12/2018
Izmir Tourism Exhibition Travel 
Tourism and Travel
Izmir
Fuar İzmir Alanı - Gaziemir
i

[email protected]

06/12/2018
09/12/2018
Fespa Eurasia Advertising Technology Exhibition
Industrial advertising, printing, and advertising techniques used
Istanbul
İstanbul Fuar Merkezi Yeşilköy

[email protected]

07/12/2018
09/12/2018
Technology Efficiency Exhibition
Energy techniques and equipment used to increase efficiency
Ankara
Congresium Ankara

[email protected]

12/12/2018
15/12/2018
Gapshoes Shoes Industry Exhibition
Footwear and Techniques industries
Gaziantep
OFM Ortadoğu Fuar Merkezi

[email protected]

12/12/2018
17/12/2018
Dosso Dossi Fashion Show
Garments and Fabrics
Antalya
Antalya Fuar Merkezi

[email protected]

13/12/2018
14/12/2018
Izmir Education and Careers Exhibition
Education, higher education, and universities
Ankara
ANFA Altınpark Fuar Merkezi                

[email protected]

13/12/2018
15/12/2018
Industrial Security Exhibition IOHSC EXPO
Workers and word security
Istanbul
Lütfi Kırdar Uluslararası Kongre ve Sergi Sarayı

[email protected]

13/12/2018
16/12/2018
Bubex Education, stationery and children exhibition 
Baby and infant care products as well as stationery equipment
Bursa
Atatürk Kongre ve Kültür Merkezi Merinos

[email protected]

13/12/2018
16/12/2018
Turkish real estate exhibition
Residential projects and all types of real estate in Turkey
Istanbul
İstanbul Fuar Merkezi Yeşilköy

[email protected]

13/12/2018
16/12/2018
Wedding Supplies Exhibition
Wedding Supplies & Supplies, Home Appliances, Furniture & Furnishings
Adana
Tüyap Adana Uluslararası  Fuar ve Kongre Merkezi

[email protected]

13/12/2018
16/12/2018
Exhibition of mines, tunnels and mining
Mining and tunneling techniques, mines and equipment
Istanbul
Tüyap Fuar ve Kongre Merkezi

[email protected]

17/12/2018
18/12/2018
Ankara Exhibition for Education and Occupations
Education, higher education, and universities
Antalya
Antalya Mimar Sinan Kongre Merkezi

[email protected]

27/12/2018
28/12/2018
Bursa Education & Careers Fair
Education, higher education, and universities
Bursa
Atatürk Kongre ve Kültür Merkezi Merinos
Edited by: Imtilak Real Estate©