Turkey's Passport Is Ranked 34th in the World
In remarkable progress, the Turkish passport advances globally. Turkey's passport has made a new advanced position according to the evaluation of passportindex website 2019-10-24
Last update
2020-04-06
Turkey's Passport Is Ranked 34th in the World
In remarkable progress, the Turkish passport advances globally. Turkey's passport has made a new advanced position according to the evaluation of passportindex website, which specializes in the classification of passports according to their power.
Turkey's passport: from 40th to 34th in the world
Recent evaluations have shown that Turkey's passport rank rose to 34th globally, while it was 40th on the same scale nearly three months ago according passportindex website.


The mechanism for determining the power of passports according to the aforementioned website is based on several criteria, such as: the number of countries allowed to travel without a visa, countries that require a visa at the airport or electronic visa, countries that impose visa on passport holders, and the duration of the visa given.
Indeed, Turkey's political stability, international agreements with all countries around the world, and the role that Turkey plays and impose on the international scene play a role in its further stability and thus affect the power of its citizens' passports.
Countries that allow holders of Turkey's passport to enter
Some countries that allow Turkish passport holders to enter without a visa are:
Albania - Antigua and Barbuda - Argentina - Azerbaijan - Bahamas - Barbados - Belarus - Belize - Bolivia - Bosnia and Herzegovina - Botswana - Brazil - Brunei - Chile - Cambodia - Costa Rica - Dominica - Dominican Republic - Ecuador - El Salvador - Estonia - Fiji - Gambia - Georgia - Guatemala - Haiti - Honduras - Hong Kong – Indonesia - Iran - Iraq - Jamaica - Japan - Jordan - Kazakhstan - Kosovo - Kyrgyzstan - Macau - Malaysia - Mauritius - Micronesia - Moldova - Mongolia - Montenegro - Morocco - Nicaragua - Northern Macedonia - Palestine - Panama - Paraguay - Peru - Philippines - Philippines - Qatar - Saint Kitts and Nevis - Saint Lucia - Sao Tome and Principe - Serbia - Singapore - South Africa - South Korea - Saint Vincent and the Grenadines - Thailand - Trinidad and Tobago - Tunisia - Ukraine - Uruguay - Uzbekistan - Vanuatu - Venezuela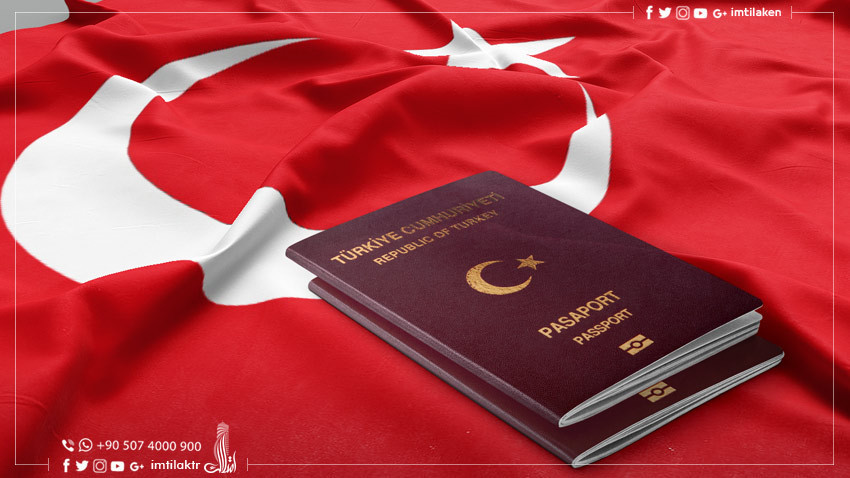 In addition to the many countries that grant a visa to holders of Turkey passport from the airport or through the electronic visa, namely:
Armenia - Bahrain - Bangladesh - Cambodia - Cape Verde - Comoros - Cuba - Djibouti - Ethiopia - Guinea - Guinea Bissau - Kenya - Kuwait - Laos - Lebanon - Lesotho - Libya - Madagascar - Malawi - Maldives - Marshall Islands - Mauritania - Mozambique - Myanmar, Namibia, Nepal, Nigeria, Oman, Pakistan, Palau, Rwanda, Samoa, Senegal, Seychelles, Sierra Leone, Somalia, Sudan, Suriname, Taiwan, Tajikistan, Tanzania, East Timor, Togo, Tonga, Tuvalu, Uganda, Zambia, Zimbabwe
Turkey passport, a trump card to revitalize the real estate sector in Turkey
These advantages enjoyed by the passport of Turkey is a great motivation to revitalize the real estate market in Turkey. The Turkish government has provided the opportunity to grant Turkish citizenship to those who own a property in Turkey worth 250 thousand US dollars.


For details on this topic, please see our exclusive article: "Exclusive translation of the most important laws of Turkish citizenship for real estate investment" and other important and specialized articles on Turkish real estate, and breaking news related to real estate laws in Turkey published by Imtilak Real estate.
Edited by: Imtilak Real Estate ©
Sources: passportindex
Did you like our topic? You can share it with your friends now!