World Cities Day and Urban Renewal Project in Turkey
World Cities Day 2019 motto: «Change the world: innovations and a better life for future generations» 2019-10-31
Last update
2020-04-07
World Cities Day and Urban Renewal Project in Turkey
31 October of each year marks the World Day of Cities, adopted by the United Nations General Assembly beginning in 2013 on the same date each year. It aims to strengthen the international community's desire to spread urbanization globally in order to advance cooperation among countries to seize opportunities, address urban challenges, and to contribute to development worldwide.


Ibn Khaldun, the founder of sociology, has innovated in his philosophy of building and urbanizing cities since the spring of the eighth century AH when he felt that the construction of the city must take into account:
Protection Means.

Bring benefits.

Facilitation of facilities.
He even addressed the means of protection from outside enemies, he said: There must be a fence that protects the city, and be built on a rugged plateau, or surrounded by a sea or river.
As for the means of protection against diseases, he believes that the city's air must be healthy unpolluted.
It is necessary to bring benefits and facilitate facilities: water should be available and close to the city, and there should be farms, pastures and trees, to provide poultry, cattle, meat, dairy, cereals, vegetables, fuel and building materials.
World Cities Day 2019 motto: «Change the world: innovations and a better life for future generations»
The theme of World Cities Day is "Better City for Better Life". While a different sub-theme is chosen for each year, this year the United Nations has chosen the theme "Changing the World: Innovations and Better Life for Future Generations". Urbanization contributes to the achievement of the Sustainable Development Goals. It also aims to strengthen cooperation among countries in meeting opportunities and addressing the challenges of urbanization in cities.
Urbanization poses many sustainability challenges related to a range of important issues, such as housing, environment, climate change, infrastructure, basic services, food security, health, education, decent jobs, safety, and natural resources.
Cities need to continue to promote innovation in pioneering ways to achieve lasting impact in societies and ensure that no one or place is left behind to advance civilization and progress.
The main objectives of this year's World Cities Day are:
Raising awareness by using digital innovations to deliver urban services.

New technologies that can create more inclusive cities.

Opportunities for renewable energy generation in cities.

Using the latest technology to promote social inclusion in cities.
Yekaterinburg, Russia, hosts the main event of the International Day of Cities, in cooperation with the United Nations and the Shanghai People's Government.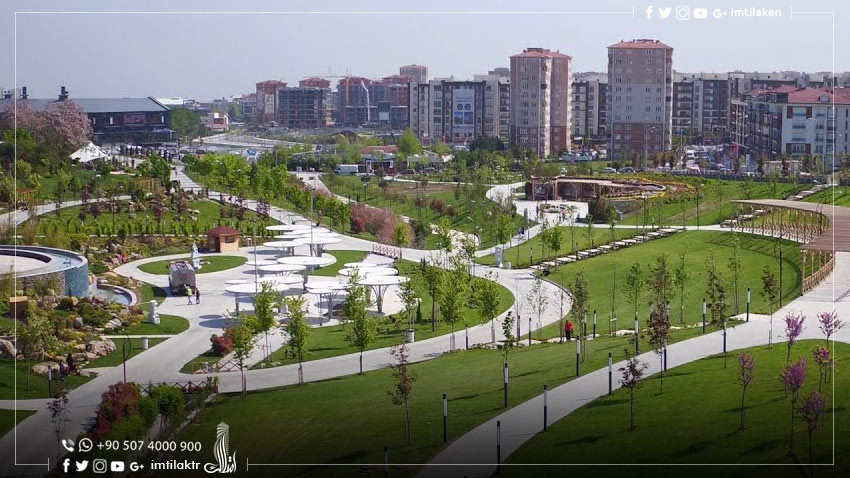 Turkey and Urban Renewal Project
The urban renaissance Turkey experience today clearly indicates the reality of urban renewal, in which the Turkish state has taken steady steps. The urban renewal project is one of the important projects that have been on the Turkish government agenda for many years.
Nonetheless, the Turkish government announced the launch of this major project in 2012 to last about twenty years, during which more than 7 million buildings are being demolished to rebuild it on strong natural disaster-resistant foundations throughout the country.
Turkey's urban transformation project includes a plan to eradicate the manifestations of slums and emergencies classified under the poverty line that have contributed to the increase in rural-urban migration and wrong housing policies, especially in large cities.
The $ 400 billion project aims to improve the geometry of cities, eliminate their economic and social problems, and improve their welfare and quality of life.
The things that Turkish cities witness, Whose features are changing day by day, within the architectural style and integrated organizational plans that Turkey seeks to be one of the most active and fastest developed countries in its structure and facilities.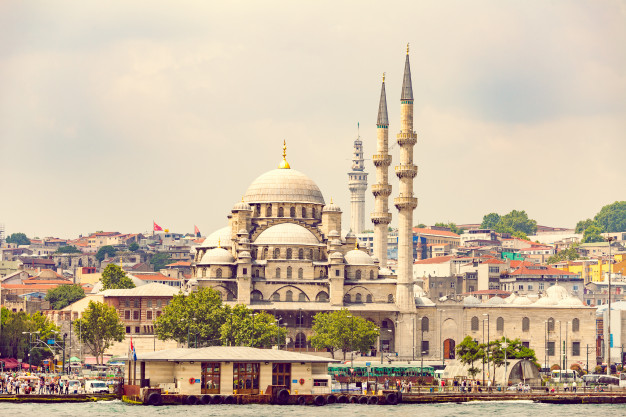 This exceptional renaissance in the country today has been a major reason for accelerating industrial development and investment in Turkey by foreigners, which has been facilitated and encouraged by the Turkish government and lifted all obstacles to ownership and investment in Turkey.
The urban transformation project has contributed to the increase in real estate prices in Istanbul and other Turkish cities. The leading areas are Basaksehir, Esenyurt, Zeytinburnu, and other important areas, which we have mentioned in more detail in Imtilak Real Estate's website in more than one article.
Edited by: Imtilak Real Estate ©
Sources: United Nations website
Did you like our topic? You can share it with your friends now!