Istanbul House Prices in 2023: Forecast and Opportunities
Looking for your dream home in Istanbul? Our guide covers the latest market trends regarding house prices in Istanbul in 2023, providing opportunities for investment. 2023-02-10
Last update
2023-02-10
Istanbul House Prices in 2023: Forecast and Opportunities
Introduction to Istanbul Real Estate Market
The real estate market in Istanbul is expanding daily. In Istanbul, there are hundreds of real estate brokers and thousands of available houses. Istanbul is one of the best cities in the world to invest in, whether you're searching for a primary property, fantastic houses, a secondary one, apartments, flats, vacation properties, or simply a rental investment.
Growth and Size
Local demand played a major role in supporting Turkey's property market. Due to the restrictions brought on by the coronavirus, foreign investment decreased last year.
According to the Turkish Statistical Institute, the overall number of home sales in Turkey increased by 11.2% in 2020 to close to 1.5 million units, compared to yearly reductions of 1.9% in 2019 and 2.4% in 2018. (TurkStat). Istanbul saw an increase in home sales of 11.5%, while Ankara saw an 18.6% increase.
According to TurkStat data, foreign home purchases decreased by 10.2% year over year to 41,298 units in 2020 as a result of coronavirus limitations after increasing by more than 38% yearly from 2017 to 2019.
Turkey's GDP expanded by 1.8% in 2020, making it one of the few nations worldwide to avoid a decline as a result of the COVID-19 epidemic. A credit boom in the middle of 2020 significantly fueled the expansion, with state bank lending nearly doubling in 2020 from the previous year.
Trends
According to information provided by the Turkish Central Bank, the Residential Property Price Index (RPPI) increased monthly by 5.4% in October and grew annually by 188% in nominal terms and 56.3% in real terms.
The price index for new homes increased by 177.4% on an annual basis, while the index for existing homes increased by 190%. A total of 1.28 million houses were sold in the first eleven months of 2022, which represents an increase of 1% over the same time in 2021.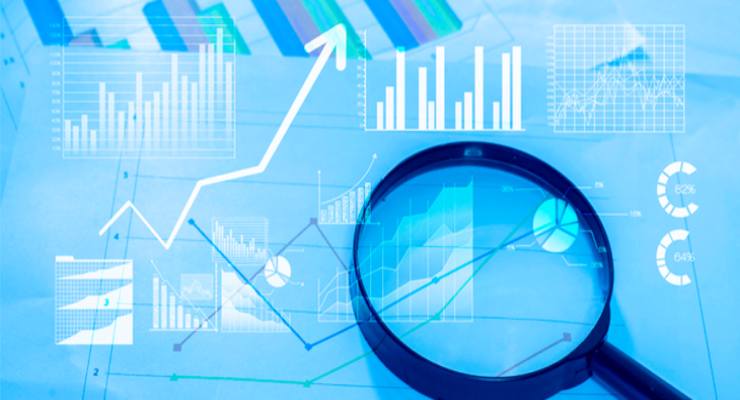 Prediction of House Prices in Istanbul in 2023
The real estate market in Istanbul has benefited from the Turkish economy's obvious growth in recent years. Furthermore, as more employees start their businesses and have access to additional income, there has been an increase in demand for apartments and other real estates, which has resulted in higher prices.
The Turkish government has pledged to surprise both citizens and visitors to the nation in 2023 with brand-new, expansive projects that, in the opinion of industry insiders, will revitalize the residential real estate market.
Turkish residential and commercial property demand has been on the rise since the summer of 2022. Buyers are willing to pay more for comfort, coziness, and good repair and are willing to accept an increase in apartment rates. In Alanya and other Turkish vacation cities, a significant demand for housing is anticipated.
The Best Areas to Buy a House in Istanbul in 2023
Finding the ideal area in Istanbul might be challenging given how different its population is. This is why we've put together a useful guide to the parts of Istanbul's European and Asian sides that are now most in demand with tourists.
Beylikduzu
Beylikduzu is one of the emerging neighborhoods for foreigners to purchase real estate in Istanbul. It is located on the outskirts of Istanbul's European side. Many homes have views of the Sea of Marmara or Buyukcekmece Lake, and foreigners like that this neighborhood provides both a safe location to reside and green spaces. Nearby shopping malls, universities, and high-end residential developments are plentiful. Living in this area will be even more comfortable once the metro lines are completed. Real estate costs are significantly less expensive in Beylikduzu because of its distance from the city center.
Check out our blog about Apartments Prices In Beylikduzu.
Uskudar
Uskudar is surrounded by Kadköy, Ümraniye, and Beykoz and is located on the Asian side of the Bosphorus, opposite Besiktas. The neighborhood is characterized by nature, tourist destinations, and contemporary housing developments. Maiden's Tower, Camlica Hill, and Fethi Pasa Facility are close by. It is one of Istanbul's oldest historical landmarks. Uskudar is a famous area for families given the many things to do there and because it is less expensive than other areas on the Anatolian side.
Kadikoy
The thriving Kadköy neighborhood is drawing more and more tourists from abroad to Istanbul's Asian side. Due to the popular neighborhood's proximity to the Sea of Marmara, many of the properties provide sea views. The cosmopolitan atmosphere, the recreational opportunities, and the slower-paced lifestyle are what make this neighborhood so well-liked among expats. Despite being a residential neighborhood, there are plenty of tourist sites nearby, as well as bustling nightlife and restaurants. Kadköy has excellent transportation, particularly ferry connections to the European side and the Princes' Islands.
Beyoglu
Istiklal Street, Turkey's longest and busiest thoroughfare, is located in Beyoglu, the center of the new Istanbul. House buyers will discover a fast-paced, nonstop atmosphere here. The majority of properties for sale are resale homes because the area is already developed, and some of them recall earlier times when art nouveau-style construction was popular. For investors searching for a rental income, Beyoglu is a great place to start, particularly in the Cihangir neighborhood. It is ageless and classic.
Esenyurt
One of Istanbul's most significant neighborhoods is on the European side of the city, and real estate costs there are lower than in other parts of the city since a sizable portion of it has not undergone urban development. Due to the high demand for them, particularly among Arabs, prices are expected to rise dramatically during the upcoming term.
How to Buy a House in Istanbul?
If you're thinking about buying a house in Istanbul, you'll need to identify the area that best suits your needs. It is up to you to decide if you will hire a reputable real estate agent or conduct your own study after selecting the place.
Determine Your Budget
Istanbul real estate prices vary according to location, size, and property type. Determine your budget and stick to it, including any supplemental costs like taxes and maintenance fees.
Research the Market
Istanbul is a big city, therefore it's critical to select the area that best matches your needs. When selecting a community, take into account its proximity to transportation, hospitals, and schools.
Find a Reliable Real Estate Agent
Avoid companies who restrict your alternatives or put undue pressure on you to select the one project they think is the best fit for you. Select companies to deal with that are interested in learning about your needs, interests, and objectives. We recommend you choose Imtilak Real Estate Company which will give you all the information you need. Imtilak's team will provide you with the project name, precise location, catalogs, brochures, and actual photographs, it also provides you with information on the neighborhoods, demographics, and realistic rental value, as well as off-plan projects. In addition to the before, during, and after-sales services from picking you up from the airport, managing the legal matters to the property management services.
Choose a House and Make an Offer
Choosing how much you're willing to offer for a home is the first step in making an offer. Sticking to your budget is crucial, but you shouldn't pick a random price.
Negotiate the Price
When making an offer on a home, as in all negotiations, start low. Therefore, it's advisable to make an offer that is between 5% and 10% less than what is being requested.
Close the Deal
A contract is closed after the paperwork is signed. There will be numerous papers to sign, so it is advised that you thoroughly read each one. Verify that all information on paper is accurate and that there are no prepayment penalties.
Get Help With Legal Registration And Documentation
It's crucial to understand the legal prerequisites for purchasing property in Turkey. Among other things, you'll need a passport, a tax ID, and a residency permit. Therefore, choosing a real estate company with experienced staff is essential. Since the legal staff will help with legal registration and documentation besides the title deed issuance process.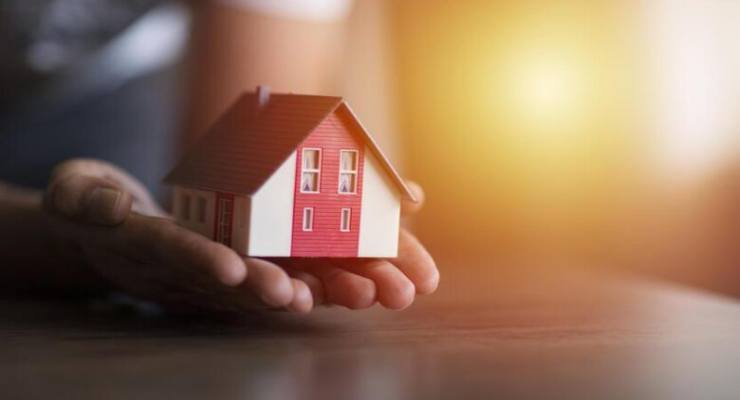 Imtilak Can Help You to Own a Home in Istanbul
Have you decided to move to Istanbul yet? We are here ready to help you in every step from choosing the best neighborhood to registering your property; these exhausting steps should not upset you. With our experienced team, we can find you the perfect home that fulfills your desire with the best prices offered. Contact us today to know every detail of the process of buying a house in Istanbul!
Experts predict that Turkey's real estate prices will continue to increase in 2023.
Due to the tremendous demand for real estate, it is predicted that Turkey would be building 1.5 million new homes annually by 2023.
Edited by Imtilak Real Estate ©
Do you like this topic? You can share it with your friends now