Get Turkish Citizenship by Buying a Property in 2023
Are you interested in obtaining Turkish Citizenship by buying property in 2023? Our guide explains the requirements for obtaining citizenship by investment. 2023-02-20
Last update
2023-03-13
Get Turkish Citizenship by Buying a Property in 2023
What are Citizenship by Investment Programs?
Citizenship by investment programs (CIPs) are government programs that allow individuals to obtain citizenship or residency in a country in exchange for making a significant investment in that country's economy. These programs are designed to attract foreign investment and stimulate economic growth. Citizenship by investment programs typically involves direct investment in the country, such as buying real estate, starting a business, or making a donation to a government fund. In return, the investor and their family members may be granted citizenship or residency, which can provide benefits such as visa-free travel, tax advantages, and access to social services.
Top Reasons to Obtain Turkish Citizenship by Buying Property in 2023
Here are some top reasons to obtain Turkish citizenship by buying property in 2023:
Turkey's Location
Turkey is located at the crossroads of Europe and Asia, making it an attractive destination for businesses, trade, and tourism. It is also a gateway to the Middle East and Africa, and its strategic location makes it an important transit point for energy and transportation. As a result, Turkey's real estate market has seen sustained growth and demand, making it an excellent investment opportunity for those looking to obtain Turkish citizenship through the purchase of a property. 
Quality of Government Services
The Turkish government has made significant efforts to improve the quality of government services related to obtaining Turkish citizenship by buying property. This includes streamlining the application process, reducing the processing time, and providing clear guidelines and requirements for applicants.
Additionally, the Turkish government has implemented various measures to improve the overall business environment in the country, such as simplifying the tax system and reducing bureaucratic red tape. These efforts have contributed to making the process of obtaining Turkish citizenship by buying property relatively easy and straightforward.
Regarding healthcare and education, Turkey has a publicly funded healthcare system and offers free primary and secondary education to all children in the country, including foreigners. In addition, there are many private schools and hospitals that offer high-quality services, although these may come with a cost.
Easy Procedures
One of the top reasons to obtain Turkish citizenship by buying property is the relatively easy and straightforward procedures involved. The Turkish government has streamlined the process, making it accessible to foreign investors. The requirements and application process are clear and transparent, which makes it easier for potential investors to navigate the process.
Foreign investors can also benefit from the support of experienced professionals such as lawyers, real estate agents, and financial advisors, who can guide them through the process and ensure that all necessary paperwork is completed correctly.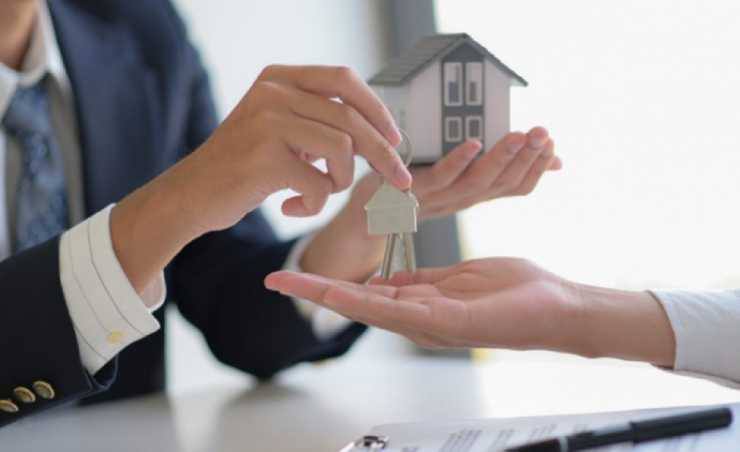 Travel Freely
With Turkish citizenship, you can travel visa-free to 115 countries, including Japan, South Korea, and the Schengen Area countries. This means more opportunities for travel and doing business abroad.
Read more about The Advantages of Turkish Passport.
The Ability to Work and Live in Turkey
One of the top reasons to obtain Turkish citizenship by buying property is the ability to work and live in Turkey. As a Turkish citizen, you can work and live in Turkey without the need for a work or residence permit. This gives you the freedom to pursue job opportunities and establish a business in Turkey, which has a rapidly growing economy and a thriving business sector.
Additionally, as a Turkish citizen, you have access to a range of benefits and services that are not available to non-citizens. This includes access to public healthcare, education, and social security. You can also enjoy the benefits of living in a culturally rich country with a diverse population and a welcoming environment for foreigners.
What Are the Requirements to Obtain Turkish Citizenship by Buying a Property?
The requirements to obtain Turkish citizenship by buying a property are as follows:
Purchase a property in Turkey with a minimum value of $400,000. The property must be verified by the Turkish Ministry of Environment and Urban Planning.
The property must be purchased using funds from outside of Turkey and transferred to Turkey through the banking system and the source of funds must be documented and verified.
Obtain a residence permit in Turkey and it can be done by applying to the local immigration office and providing proof of address, passport, and photos.
Apply for Turkish citizenship. This can be done after holding the residence permit for at least 5 years, or by making a $400,000 property investment.
Complete the required paperwork, including an application for citizenship and background checks.
Attend an interview with Turkish authorities to verify your identity and intention to live in Turkey.
Once approved, take an oath of allegiance and obtain your Turkish ID card.
It's important to note that the process of obtaining Turkish citizenship through buying a property can be complex and may require the assistance of a lawyer or immigration expert.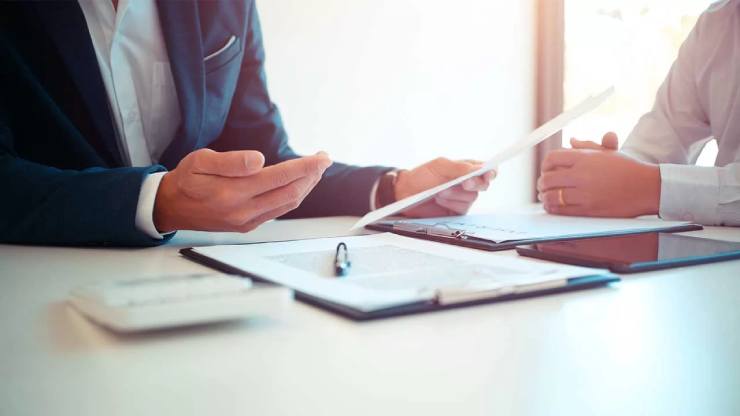 Obtain Turkish Citizenship by Buying Property: Steps And Tips
Here are the steps and tips to follow to obtain Turkish citizenship by buying property:
Research the Market
Start your research by browsing property listings online. There are many real estate websites that list properties for sale in Turkey. Look for properties that meet your criteria and note down the details and contact information of the sellers or real estate agents.
Find Local Agent
Consider hiring a local real estate agent or a property consultant to help you with your research. Imtilak Real Estate Company can provide you with more detailed information on the local market, as well as advice on legal and financial matters related to buying property in Turkey.
Visit Your Property of Choice
If possible, plan a visit to Turkey to view the properties that you are interested in. This will give you a chance to inspect the properties in person, ask questions, and negotiate with the sellers or agents.
Negotiate the Price
Before making a purchase, verify that the property is eligible for citizenship. The property must have a minimum value of $400,000 and be registered in the land registry office. Make sure to negotiate the price before closing the deal.
Make the Investment
Once you have agreed to the terms of the sale, you will need to make a deposit to secure the property. The deposit amount is typically 10-20% of the purchase price and is paid to the seller or the real estate agent.
Provide Documentation
Be sure to have all necessary documents, such as your passport and proof of funds, in order before beginning the process.
Wait for Government Approval
Once you have purchased the property, you can apply for a residency permit and, if eligible, for Turkish citizenship. Follow the guidelines outlined in the previous answer to obtain a residency permit and apply for citizenship. The application process can take several months to complete. Once your application is approved, you will be granted Turkish citizenship.
By following these tips and conducting thorough research, you can make a well-informed decision on buying property in Turkey.
Make the Smart Investment With Imtilak
Make Imtilak your first choice and enjoy the credibility and reliability of our services. At Imtilak we endeavor to satisfy our client's needs in a professional style, starting from your inquiries calls to the final step of registering your property. With our experienced team, you will enjoy peace of mind and avoid the complexity of bureaucracy. Contact us today and get all the answers to your queries.
Due to the need for the application to be examined and approved by the appropriate Turkish government office, getting Turkish citizenship through property acquisition can take many months. The precise time range can change based on each unique circumstance and the organization handling the application.
No, acquiring Turkish citizenship requires investing in real estate in Turkey.
Edited by Imtilak Real Estate ©
Do you like this topic? You can share it with your friends now