Top best district in Antalya for living
living in Antalya is great, but it is more important to know which is the best district in Antalya that you should aim for while looking into your options. When you move to Antalya from another country, it's hard to know where to settle down and which area of the city will make your life easier. There are numerous districts in the city, and each one has its own positives and negatives. This guide will help you decide which district is right for you based on your personal preferences and where you plan to live in Antalya. So let's get started!
Table of Contents
Advantages of living in Antalya
If you are looking for a place to live in Antalya, Turkey, it is important that you take a moment to consider what district would be best for you. One of the advantages of living in Antalya is that there are many things to do and see, which means people will not get bored. There are also numerous museums and galleries. As well as the affordable cost of living and the diverse range of people from all around the world and the variety of food that caters to many tastes and preferences. There are also beaches in Antalya, so those who love the water can spend time at the shoreline.
Beaches and sea
Antalya, Turkey is a beautiful and bustling city with plenty of things to do and see. If you're looking for a place that isn't too crowded, has access to the sea, and has a variety of activities, then Antalya is the perfect spot. For further information, read our detailed article on living in Antalya.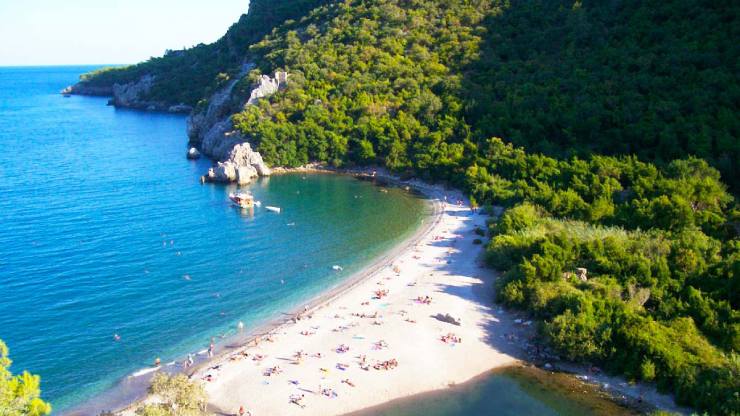 Spectacular weather climate
Antalya is one of the most popular vacation spots in Turkey, and with good reason. Situated on the Mediterranean Sea, Antalya has a spectacular climate, with warm weather all year round. There are many great districts to live in in Antalya including Lara. This district has a beautiful coastline and sandy beaches, as well as nice restaurants and cafes for people who don't feel like cooking at home.
Family-friendly environment
Antalya is a great place for people of all ages, but it has different areas that cater to specific groups of people. If you're looking for an environment that is family-friendly, consider living in Lara. The area is packed with parks and open spaces where your children can play safely, and there are plenty of shops, restaurants, and cafes close by. Schools are also nearby so you won't have to worry about your children's education while they live in Antalya.
Public services
Public services are a big part of the decision when it comes to where you live. There is a lot of variation in the public services that Antalya offers and finding out what your needs are can help you narrow down the options. For example, if you have kids, you might want to find a place with good schools. If so, there are plenty of districts in Antalya with good schools.
Transportations
In Antalya, there are two types of public transportation available for locals and tourists. These are the metro (subway) system and the Büyükşehir Belediyesi Akdeniz Halk Otobüsleri (Akdeniz Halk Otobüsleri).  Taxis can be expensive and hard to find, especially late at night. For these reasons and more, many expats live outside of Antalya's city center.
What are the best districts in Antalya to live in?
If you're thinking about moving to Antalya, or if you're already there and looking around, you may be wondering which district is the best one to live in. After all, the cost of living varies greatly depending on where you live, so you don't want to make the mistake of overpaying just because you haven't done your research! Luckily, that's exactly what this article on the top best districts in Antalya is here to do – do some research for you!
Lara Beach in Antalya Centre
Lara is one of the best districts in Antalya for living. It is a family-friendly environment with pristine beaches and its own private port, making it ideal for those who want a family-friendly getaway. Lara also has easy access to the beach, as well as many restaurants and cafes that make it perfect for those looking for a relaxing time.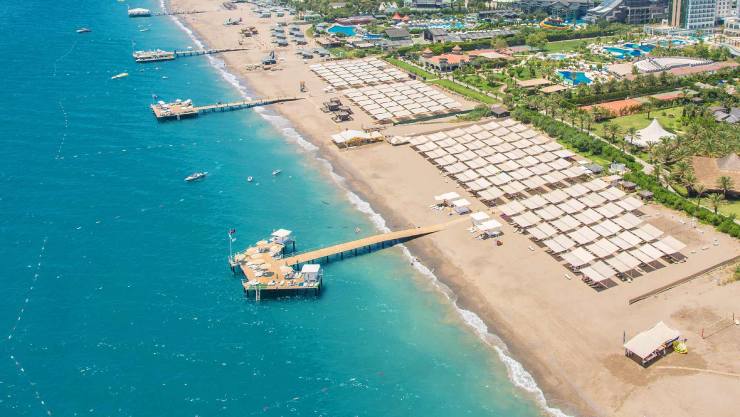 Konyaalti Beach
Konyaalti Beach is one of the most famous beach resorts in Antalya, this district is popular for its fresh sea breeze and high-quality restaurants. Konyaalti Beach offers one of the most relaxing experiences imaginable.
Alanya
Alanya is a neighborhood in Antalya that offers a family-friendly environment. It is known for its attractive, spacious houses and well-established infrastructure. This district also has good schools and hospitals, making it an excellent choice for families with children.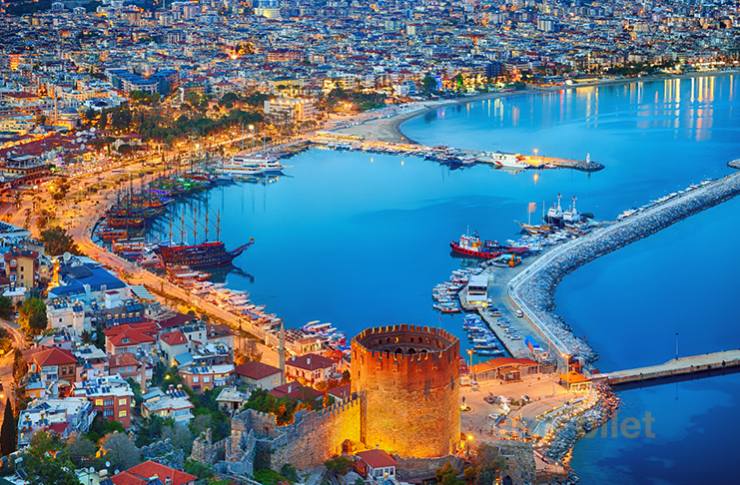 Belek
Belek is a family-friendly district in Antalya. The district is a popular choice for expats and locals alike due to its large number of parks, green spaces, and playgrounds. Families looking for an environment that supports their children's development will enjoy living in Lara because it has everything they could need.
Kalkan
Kalkan is a beautiful resort area and a popular tourist destination. Kalkan is also a district in the province of Antalya. It's located on the Mediterranean coast of southwestern Anatolia and covers an area of 1,755 square kilometers (691 sq mi). Kalkan has been inhabited since ancient times with evidence that it was once the site of Perga, an important city in ancient Pamphylia.
Side
Side district in Antalya, Turkey Side district is one of the most popular districts in Antalya, Turkey. As the cultural center of the city and as a tourist attraction, the Side district is considered to be one of the top five districts in Antalya. People from all over the world come to visit this beautiful town with its excellent shoreline.
How to Buy a House in Antalya?
If the beauty of Antalya catches your eye, then don't waste any time and join thousands of foreigners who decided to live there. Buying a house or any kind of property is very easy and the options are limitless. Our team would be very pleased to answer your inquiries and help you step by step to
obtain your dream house
. For further information, please feel free to contact our team.
Statistics show that Antalya is home to over 100,000 foreigners.
yes, Antalya is one of the best places and safest places to live in Turkey
Edited by Imtilak Real Estate©
Did you like this topic? You can share it with your friends now.