A guide to calculating the cost of living in Ankara
A guide to calculate the average expenses and expected cost of living in Ankara as a foreigner. It gives you accurate information about the expected expense of living in Ankara, Turkey. 2022-10-31
Last update
2022-10-31
A guide to calculating the cost of living in Ankara
Ankara is Turkey's second-largest city and home to many Turks from across the country, as well as expats. It is also a cosmopolitan city of students—with 19 universities currently in operation.
Ankara, the capital of Turkey, is a modern and urban city that can be fairly well organized, orderly, and a little bureaucratic. The cost of living in Turkey depends on where you are located and your lifestyle.
Table of Contents
Quality of life in Ankara
Ankara is a great place to live. It's got inexpensive housing, as well as a good cost of living and safety ranking. The city also has some of the lowest prices for leisure activities in Turkey.
Culture and Leisure
Ankara provides a wide range of leisure activities for people of all ages. It has lots of shops, resorts, restaurants, and spas so that your trip to Ankara is hassle-free. Its landscape and outdoor activities are really convincing. If you're looking for some luxury stay options and facilities in order to feed your wanderlust, Ankara has lots of them! So whether you're on a family vacation, friends reunion, or solo trip to enjoy the beauty of Ankara, these activities are a must-try!
Tourist Attractions
Ankara, the capital of Turkey, is a city filled with history and modernity. It offers countless cultural sites and historical monuments such as museums and monuments. Genclik Park is an amusement park in Ankara that's fun for the whole family; the Ethnography Museum of Ankara showcases the country's traditions, crafts, and cultural life.
Ankara, the second-largest city in Turkey, has a rich collection of sites from different parts of the world. This city features authentic sounds, sights, and colors that are worth discovering. Ankara's attractions include Ankara Castle, Ulucanlar Prison Museum, and Eymir Lake. For further information, read our article
Read more : The Most Important Tourist Places In Ankara
Education and Universities in Ankara
Ankara's higher education system is represented by 13 universities, which offer 324 study programs. In addition to those programs, there are 171 bachelor's degree programs at 13 universities and 130 master's degree programs at 12 universities, as well as 23 PhD programs at 3 universities.
Ankara, the capital of Turkey, is one of the most affordable student cities featured in the rankings. The city ranks second for affordability due to its low rent costs and low tuition fees. Ankara is the home of five top universities in Turkey, including Middle East Technical University. For more information, we advise you to read our article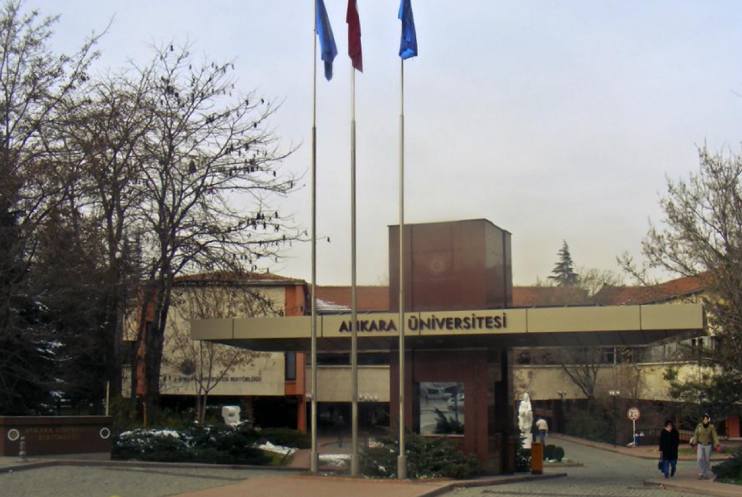 The average cost of renting a house in Ankara
The average price per square meter for an apartment in the center of the city is between 2500 and 6250 Turkish Lira (TL), while it's between 1500 and 3500 TL outside the city center. If you're renting, the average prices per month for a one-bedroom apartment in the city center are 1089 TL, while they are 1845 TL for a three-bedroom apartment. If you're looking for something cheaper, you can rent outside the city center for 687 TL per month for a one-bedroom apartment and 1160 TL for a three-bedroom apartment.
Utilities and Bills
Ankara is relatively cheap compared to other European cities. This, coupled with a low cost of living budget, makes Ankara an attractive place to live. The basic utilities for an 85-square-meter apartment per month are 325 Turkish Lira. Depending on the services provided, maintenance fees range from 50 to 500 Turkish Lira per month.
Food and drinks
Eating out and trying cultural foods can be a fun way to experience the culture of your new city, so make sure you add it to your cost of the living budget.
Ankara cuisine has a broad range of international food options. You can eat your usual dishes from international franchises or you can try local dishes from all over the 7 regions of Turkey in local restaurants with Turkish service quality. You should definitely try Ankara kebabı, a popular local dish. Lahmacun and simit made in Ankara are also other delicacies you must try.
Meals in restaurants
Ankara has a wide range of international restaurants and also offers local specialties from all over Turkey. You can either eat at your favorite international fast food chain or try some local dishes in one of the many local restaurants, which are renowned for their Turkish service quality.
If you want to try local dishes, you should check out some restaurants in Ankara, you will find many mouthwatering dishes made with lamb meat, tomatoes, and peppers. You should definitely try the local kebab (lamb on a skewer) and lahmacun (an oven-baked flatbread topped with minced meat). And don't forget to try the simit (a Turkish bagel-like bread).
Groceries
Making the decision to live in another country is a big one, so expect that you'll be learning many new ways of functioning and living your day-to-day life. Luckily, grocery shopping in Ankara is good because you'll find many supermarkets where you can purchase fresh fruits and vegetables that are in season.
Clothing and Shoes
Ankara is home to the most shopping malls in Turkey and many of these malls house famous international brands. Trendy shopping centers can be found throughout Ankara.
Entertainment
There are various activities that you can do for entertainment in Ankara, for example, If you're looking for things to do in Ankara that are a little different, you might want to check out the Upside Down House.
Cinema
If you're going to the cinema in Ankara, you may have to queue up for a while before they let you in. You better be prepared, and pack your snacks, because it's the law. The price of cinema tickets may seem high if you do the math per minute, but remember that a trip to the movies is an event. But really, all these annoyances aside, I can't wait to watch that new blockbuster they've been advertising all over the city.
Gym
There are lots of gyms around Ankara these days. But how can you find the best one for you? The biggest question you need to ask is "Do I want to pay more or less?" That's because although many of the gyms offer cheap prices, most of them aren't worth it. Hitting the gym is a great way to help you socialize in the city as well as stay fit.
Childcare
Ankara is known for its academic institutions, culture, and hospitality all at the same time. So if you are planning to move to Ankara with your family and looking for a job for your spouse or planning to enroll your kids in local schools, do not worry you'll have many good options for childcare.
Preschool 
Many parents prefer sending their kids to preschool instead of having them stay at home alone while they head off to work. Preschools help students learn essential life skills such as safety, social interaction, and many more. Finding a preschool in Ankara is not always an easy task, but it can become much easier with the help of the right people. The most important part is that the right preschool needs to be selected by parents.
International Primary School
Primary schools in Ankara, Turkey have a lot to offer their students and parents. Where to start? This is a common question for your first day at school or university. You are aware that some topics will be covered (homework, tests) and there will be specific times to study. On top of that, you don't know exactly how long it will take before you get in contact with teachers, and classmates or learn about the location of specific rooms.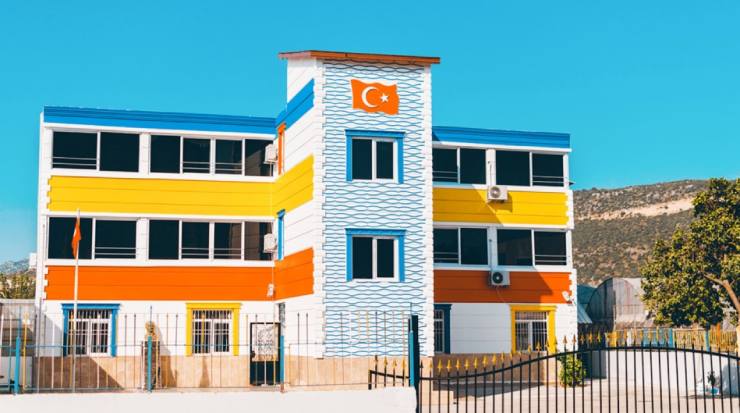 Transportation       
In Ankara, transportation is reasonably priced, clean, convenient, and fast. There are buses, sea buses, shared taxis, trams, metro buses, metros, and ferries.
Public transport
Fortunately, Ankara's public transportation system is cheap and efficient. There are buses, sea buses, shared taxis, trams, subways, and ferries. A one-way ticket on public transportation costs 2.75 Turkish Lira (TL). A pre-paid transportation card costs 150 TL. You can find more information about public transportation in Turkey through the following article.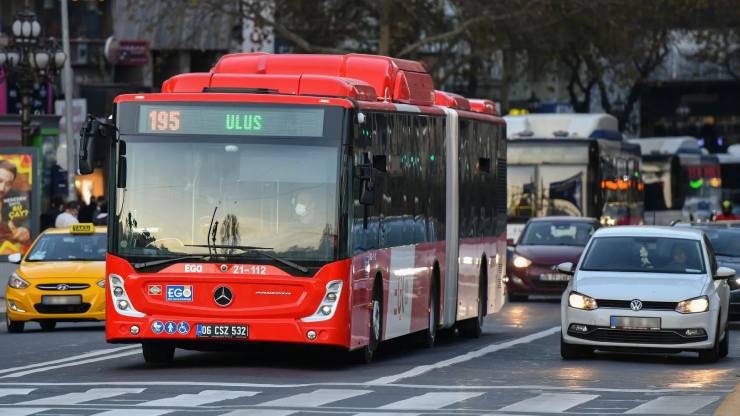 Taxi
When people are trying to find a taxi in Ankara, they usually search for the word "taksi" and that is how they find us. You can easily order online and have your car waiting with a few clicks. All taxi drivers operating in the city of Ankara employ a meter. These meters must be properly working during the entire trip, and all the rates and fees should be clearly stated on the printed paper inside the taxi. If you are visiting Ankara as a tourist and have never used a taxi in your life, do not worry. The taxis in Ankara, especially those close to the hotels and tourist destinations such as Ulus, Kızılay, Sıhhiye, and Çankaya, etc. For further information, check our article
General Monthly Estimate
The cost of living in Ankara is approximately $500 a month. The cost of living remains low, despite the economic and political turmoil that has plagued the country for decades. However, the cost of living generally depends on your own lifestyle and whether you're living in your own house or renting, etc.
Ankara, Turkey's capital city, is home to several neighborhoods. Çankaya, Keçiören, Gölbaşı, and Etimesgut are among the best places to live in Ankara. These districts come with great public schools and hospitals. Most popular neighborhoods in Ankara are located in these districts. When people move to Ankara, they usually look for homes close to their causes of moving.
A family of four in Turkey requires 1,254TL (23,298$) per month to live comfortably. A single person requires 358TL (6,647$) per month to live comfortably. The cost of living in Turkey is 61.09% lower than in the United States, and rents are 85.64% lower than in the United States.
Edited by Imtilak Real Estate ©
Did you like this topic? You can share it with your friends now.