Prices of agricultural and residential land in Turkey
Learn the average land prices in Turkey, information on prices of agricultural and residential land in Istanbul, Bursa, Antalya and Trabzon. 2020-12-21
Last update
2021-05-24
Prices of agricultural and residential land in Turkey
Investment in agricultural and residential land is considered to be one of the best real estate investments in Turkey, while agriculture is because Turkey has a unique geographical location between the continents of Europe and Asia. Parts of it are located on the continent of Europe and other parts of the continent of Asia, as well as large agricultural areas with fertile soil and abundant water, all served with a climate conducive to the cultivation of different types of crops and fruits. With the abundance of highly experienced labor and reasonable wages, as well as the ease with which the agricultural products are managed and the laws governing investment in this sector facilitated throughout all phases of the sector.
As for investment in residential land, many investors are more likely to buy empty land. Known in Turkey as (Arza), for building their own buildings according to their own designs, the land prices in Turkey are summarized below.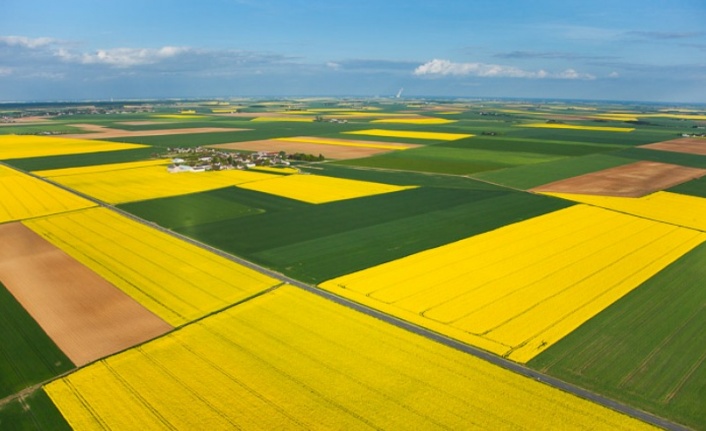 Table Of Contents
Average prices of agricultural land in Turkey
Since the investment return on Turkey's agricultural land is considered to be the surest and most profitable, so much so that the percentage of profits can cross the 30% barrier. Some experts also assess, which has encouraged many moneymakers, investors and those seeking opportunities to operate their funds in the very important Turkish agricultural sector as some experts assessed. This has encouraged many moneymakers, investors and those seeking opportunities to operate their funds in the very important Turkish agricultural sector. They would like to know more about the benefits and special facilities that the Turkish Government will offer them if they own a property or agricultural land. For instance; the possibility of granting them a real estate permit and thus allowing them to issue and establish a company, the opportunity to study free of charge in Turkish educational institutions and at all levels, and the benefit of universal health insurance available to all members of the family of the landlord.
For more information; we recommend reading our article on real estate investment in Turkey.
All of the above leads us to question the prices of agricultural land in Turkey, which vary according to the provinces and regions, given the other factors affecting: the quality of the land, its proximity to water sources such as lakes or rivers, its proximity to or distance from city centers, and other factors.
Agricultural land, known in Turkey as (Tarla), is divided into two sections:
First: empty and uncultivated land.
Second: cultivated land.
According to some experts, the price of empty and uncultivated land starts from $1.5 per meter to a minimum, while cultivated land increases in price once its location and specifications are up to $20 or much more.
Check our offers within the best options for ownership in Turkey's properties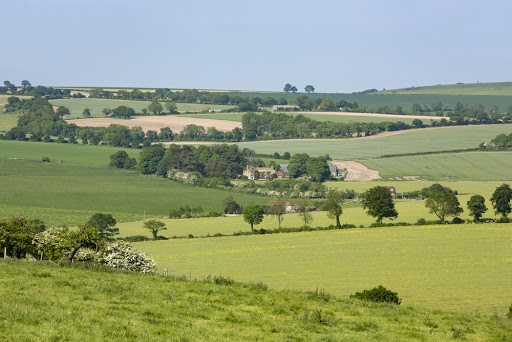 Prices of agricultural land in Istanbul
As mentioned earlier, agricultural investment in Turkey, in general, is considered one of the best productive sectors of return and security, this is increasingly emphasized in the city of Istanbul. In addition to the investment-encouraging factors we mentioned earlier, Istanbul is characterized by a perfect location that facilitates the disposal of agricultural crops across all means of transport. Istanbul is considered a global node, and leading projects in various fields in Istanbul contribute to the prosperity in the agricultural sector, such as food industry projects and others.
It is very natural that Istanbul has high land prices compared to other cities and provinces. The reason for this is that it is the economic, tourist and historical capital of Turkey. In recent years, it has attracted many investors from all countries of the world, reflecting the rise in agricultural real estate prices in Istanbul.
As an example of land prices for agriculture in Istanbul, the price of land in Silivri, west of Istanbul near Tekirdag, the price is 290,000 Turkish lira in the area of (1.051) square meters, equivalent to (276) Turkish lira per meter.
Many investors prefer Silivri because it is close to large-scale projects in Istanbul (the new airport in Istanbul and the second canal project).
Check the best offers of ownership withinIstanbul properties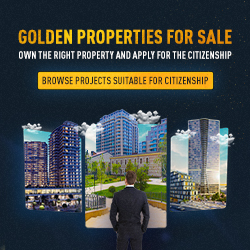 Prices of agricultural land in Bursa
The city of Boursa is a distinct destination for investment in real estate in general, including agricultural real estate. The city is nicknamed Green Bursa, with its vast charming green spaces, its pleasant climate, and its alignment with the Sea of Marmara, and is considered to be the first Turkish province to produce and cultivate peach.
The price of land in Bursa is cheap compared to that of Istanbul, especially if we know that the price of one of the agricultural plots in Bursa within the Kucukumla Mh area is (720) Turkish lira, with an estimated total area of 7500 m2, meaning that the price of one meter can be owned by (96) Turkish lira.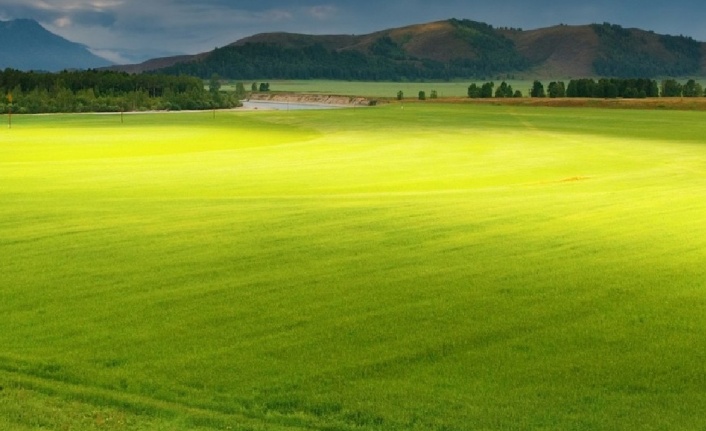 Average housing land prices in Turkey
Ownership of residential land (ArZa in Turkey) has an additional advantage over agricultural land (Tarla), namely that ownership of residential land is not limited to a limited area of which the foreign investor may not own more, as in the case of agricultural land.
For residential land prices in Turkey in general, the price of land ranges from approximately ($40) to ($1000) per square meter, and this variation in prices for known real estate market factors is due to the influence of location, city, type of land, available services, and similar influences.
Housing land prices in Istanbul
As mentioned earlier, we also emphasize the fact that the prices of residential land in Istanbul surpass those of other cities and provinces, for the same reasons mentioned above. The region of Besiktas, which is located in the European section of Istanbul, has won the title of "Most Expensive Region in All Turkey". An investor willing to buy residential land would not be surprised to find the one-meter price in Old Bashektaş, 15,000 Turkish lira. The price of one meter Beykoz area in (9950 Turkish lira), in Bakirkoy (8300 Turkish lira) per square meter and in the Ayub b 5650 Turkish lire per square meter approximately.
For more, we'd recommend reading our article on the best areas of investment in Istanbul.
Housing land prices in Antalya
If you ask any traveler to Turkey for the purpose of tourism, you will surely find Antalya listed in their to-go places. The city of Antalya is known as the first tourist destination in Turkey for which visitors are intended only for tourism. Competing for the title of tourism capital, Istanbul has more than 15 million foreign tourists per year.
Check our offers and opportunities to own property within Antalya's properties.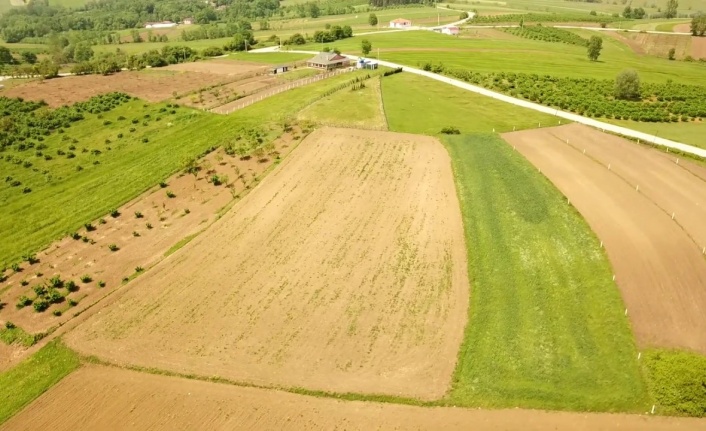 Land prices in Antalya vary according to type and distance from the city center. The land of 234 square meters is worth ($207,400) which is not far from the Mediterranean shore only 500 meters. Not to mention, it's within walking distance of all the important facilities, historical monuments, hotels and shopping malls in the city.
It should be noted that the average price of residential land in the Alania region in Antalya is between $400 and $600 per square meter.
Housing land prices in Trabzon
Trabzon, known as the Black Sea Pearl, has in recent years seen an unprecedented acceptance of real estate investment from Arab and foreign investment groups. The experience in this sector is highly profitable, especially since the city of Trabzon is extremely beautiful, known for its green highs, air purity and water serenity.
If we were to ask about land prices in Trabzon and specifically the Arsin region in Trabzon with a Black Sea mountain ocean, we would find land bordering the sea with a large area of 16500 square meters, at a price of $1 million.
In conclusion, the prices of agricultural and residential land in some Turkish cities and provinces, we at Imtilak Real Estate company are willing to provide more detailed information on this subject and to answer your questions when you communicate with us through our official information.
Edited by Imtilak Real Estate
Did you like this topic? You can share it with your friends now.