The most important international and Arabic schools in Sakarya
A guide to the most important public schools, international and Arabic schools in Sakarya, including prices, the areas located there, and the nearby housing projects 2022-08-16
Last update
2022-09-05
The most important international and Arabic schools in Sakarya
Table to Contents
The reality of education in Sakarya
Since the Turkish government pays great attention to science and education, and this includes all Turkish states, among which is the beautiful city of Sakarya, which has its share of that great government interest in the education sector, where the construction of advanced infrastructure was initiated to keep pace with technological development and equip schools with the latest educational means.
Various educational institutions are spread in various regions of Sakarya, with different types, specializations, classifications, and stages of these institutions such as kindergartens, schools, institutes, colleges, and universities that work to meet the educational and educational needs of students, and contribute to the process of socialization of students in Sakarya.
Sakarya also received a sufficient share among the tourist cities in Turkey for the Arabs, as it occupies a distinguished geographical location, and boasts of charming green nature.
Since tourists are so familiar with the atmosphere of Sakarya and the nature and generosity of its people, and its relative proximity to Istanbul, a group of Arabs took it as a place of residence, and a stable for their families, so it was natural for the issue of study and schools in Sakarya and educational attainment to emerge as one of the urgent matters to meet the needs of the Arab community residing in the city.
Public schools in Sakarya
The Turkish government obliges citizens to educate their children until they complete secondary school, knowing that each school stage in Turkey lasts only 4 years, and since education is mandatory in the Turkish state, primary, middle and secondary schools are available in every neighborhood of Sakarya.
In addition to the foregoing, we can say that the public schools in Sakarya are various, and include all primary, preparatory, and secondary levels, are spread across the state and its regions, distributed according to need and population density, and are equipped with modern and advanced means.
It is worth noting that secondary schools in Turkey are divided into 12 branches, divided between scientific, social, professional, and open.
Conditions for accepting foreigners in public schools in Sakarya
Foreign students who wish to study in public schools in Sakarya can enroll in them for free, and they only have to submit a number of required documents which are:
Document of the student's completion of the previous grade at his school in his/her home country.
The student's passport is translated and notarized by the Notary Public.
Tourist residence permit or student residence permit.
A rental contract with a detailed residential address.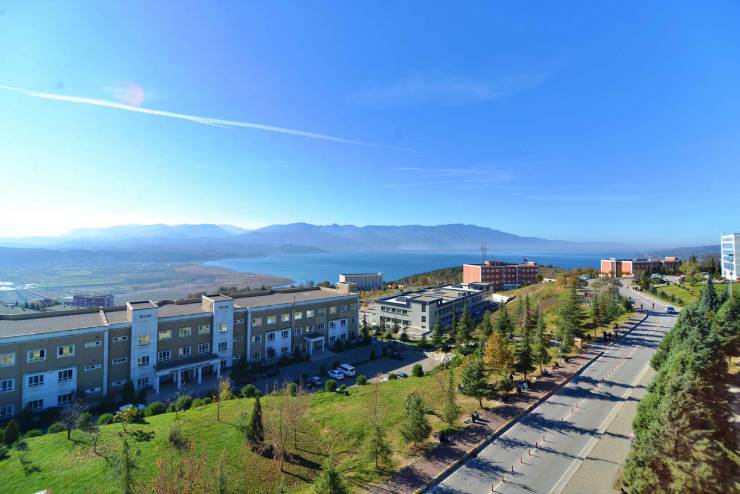 Read also: Universities In Sakarya And Their Most Important Features
The best international schools in Sakarya
When talking about international schools in Sakarya, we must talk about private schools in Sakarya, which are various. Until 2019, the state witnessed the opening of 107 schools, including 24 preparatory schools, 22 primary schools, 26 secondary schools, 19 Anatolian high schools, 3 Scientific high schools, 5 Anatolian technical high schools, and 6 basic high schools.
Among the private schools in Sakarya, we mention the following:
School

Curriculum

Region

Address

Nearest project

Adapazari ENKA Schools

Turkish

 

 

Sakarya River Project

Private Sahin Schools

 

Turkish

Rabia Dorken

Prof. Dr. Sabahattin Zaim Bulvari Karaman Yolu 4.

Km, Karakamis Mah.

Adapazari

Sakarya

54100

 
Prices of international schools in Sakarya
The prices of international schools in Sakarya vary according to the educational stage, place and educational level, the languages ​​in which they are taught, etc., taking into account the advantages of the school that is reflected in its fees, but schools often offer discounts and offer throughout the year, especially the beginning of the academic year.
There is always competition between schools to provide the best features, equip schools with the latest educational means, contract with the most skilled teachers, gain the satisfaction of parents, and earn a good reputation.
It is possible that there will be discounts offered by the school to students according to certain circumstances and situations, as schools always strive to improve their level to take precedence among their peers.
The best Arabic schools in Sakarya
When talking about the best Arabic schools in Sakarya, we mention the following:
| | | | | |
| --- | --- | --- | --- | --- |
| School | Curriculum | Region | Address | Nearest project |
| Hayat | Iraqi | Adapazarı | Tığcılar, İnce Sokak No:25, 54100 Budaklar Köyü/Adapazarı/Erenler/Sakarya | Demir Sakarya Project |
| Nawres Iraq | Iraqi | Yeşiltepe | Yeşiltepe, 8007. Sk., 54200 Erenler |   |
| Nawres Iraq | Iraqi | Dilmen | Dilmen, 54200 Erenler/Sakarya |   |
Prices of Arab schools in Sakarya
There are several factors that should be considered in determining the prices of international schools in Sakarya. The different educational levels and grades of students, the multiplicity of curricula used in teaching the subjects, and the large number of languages ​​used in the teaching process, greatly affect the determination of the material value of the semester in these schools.
In general, the prices of schools in general and Arabic in particular vary from year to year based on general economic factors, and educational factors specific to each school related to its classification, location, and stage of the study, in addition to the fact that there are other criteria approved by the administration of each school according to the considerations and circumstances specific to each of them.
Edited by Imtilak Real Estate ©