Top Real Estate Companies in Istanbul: Finding Your Perfect Property
Find the best real estate companies in Istanbul with our expert recommendations. Trustworthy and reliable, these companies can help you find your dream property. 2023-01-31
Last update
2023-02-01
Top Real Estate Companies in Istanbul: Finding Your Perfect Property
The best real estate companies in Istanbul: making your property dreams a reality
What are the characteristics of the best real estate companies in Istanbul, and how do we choose the most suitable ones? Real estate companies in Istanbul are scattered throughout all regions and neighborhoods, helping the client to complete the process of purchasing property in Istanbul. This is what our discussion in this essay will center on.
Characteristics of the best real estate companies:
Number of Completed Property Transactions
A good real estate company would have many successful completed property transactions. It reflects having a good reputation, earning trust, having good networks, and having experience in the real estate market. So before choosing a company to deal with, make sure you check its completed transactions and check its clients' testimonials.
Company Size
The layout of the real estate company, with its external and internal framework, reflects the company's importance to a great extent, as the company's vast area and attention to all of its details will have a significant impact on the customers' perception of it and will give them an idea of the qualifications of the services it offers.
Good Presence of the Company in the Real Estate Market
Modern technology has made it simpler for any real estate company to establish a significant market presence. Market leaders are aware that they must perform in order to locate, seize, and close opportunities for their clients in order to be properly regarded as thought leader and resource in their local market.
Availability of Branches in Different Regions
The fact that a real estate company has various branches in different regions says a lot about the company and its rank in the market. Having various branches reflect success and earning trust, such as having good connections with real estate construction companies as well as investors. It also helps expand and serve more clients.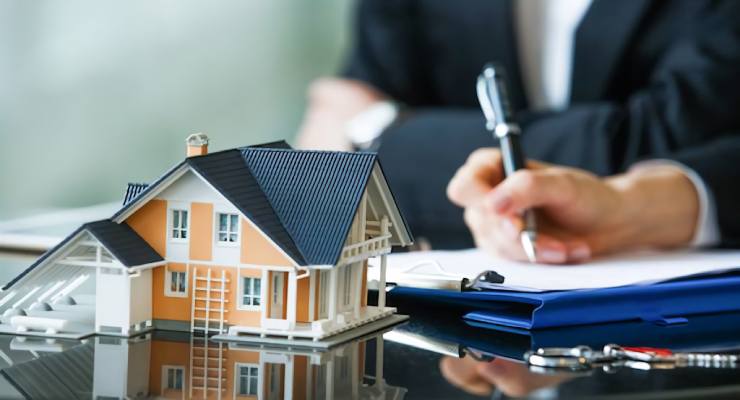 10 characteristics that make Imtilak the top real estate company in Istanbul
1. A Team of Experienced agents
As is well known, investing in real estate in Istanbul attracts a lot of foreign investors from all over the world who want to buy Istanbul homes and start investing. For this reason, the company must have an experienced team of highly trained professionals who can analyze the real estate market and provide consultations. Additionally, translators must interact with foreign investors, comprehend their goals, and work toward achieving them.
2. The Company Offers a Wide Range of Services
Imtilak Company offers a wide range of services starting with providing various properties that match the client's needs and budgets to deliver the title deed; it helps the client every step of the way with the during-sale as well as after-sale services. The company offers to buy, sell, and lease properties and property management.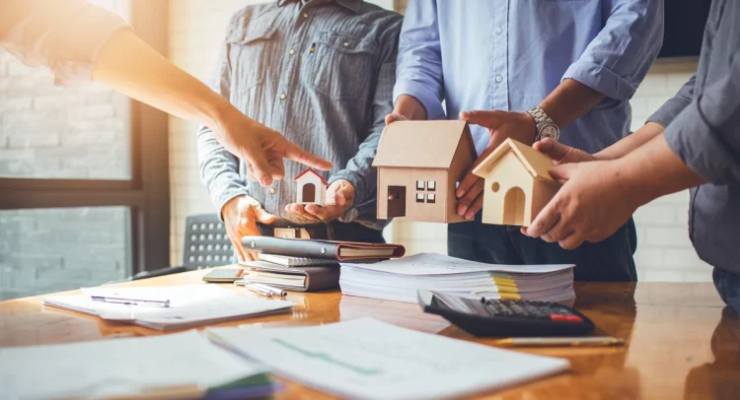 3. A Good Reputation
You can also conduct an Internet search to learn what past clients thought of the company after it assisted them in acquiring a house in Istanbul. Naturally, whoever performs well will have a positive reputation in the real estate industry.
4. A User-Friendly Website
You'll notice that many qualifications are needed to launch a fantastic real estate website. The website's professional development and design, together with a real estate logo that grabs prospects' attention and makes a good first impression, are of utmost importance. A user-friendly website is a must-have tool to attract prospects while giving them detailed information about the properties.
5. Competitive Prices and Transparent Pricing Policies
Imtilak Company has adopted transparency as one of its main traits. From day one, the team is transparent about everything from the pricing policies to giving tips to the clients.
6. Excellent Customer Service
Imtilak Company's team knows how to serve customers and deliver great customer service. They are committed to always giving support to the clients, answering their questions, and meeting their needs whenever they want. Any pop-up question that would cross a client's mind is pleasantly Answered in detail.
7.  A Strong Network of Contacts
Partnerships, the exchange of business insights, and the development of long business ties are all frequently the results of effective networking. For instance, the majority of aspiring real estate agents lack qualifications to deal with clients. You may develop your communication skills with sellers and buyers by networking.
8. A Good Selection of Properties is Available
Another strong point that Imtilak Company has is having a good variety of properties in various locations according to different budgets. In other words, it helps clients find suitable investment property depending on their own needs and budgets. They are not limited to any specific locations or prices.
9. Responsive and Communicates Effectively With Clients
Many dynamic aspects are involved in real estate deals. It can be challenging to keep things straight, and if information slips through the cracks or isn't delivered on time, it might increase a client's sense of mistrust. Imtilak Company commits to be proactive in interacting with its clients to prevent such occurrences.
10. Availability of a Real Estate Investment Portfolio
An investment portfolio for real estate is simply a collection of resources. That's said, Imtilak Company has a diversified real estate investment portfolio that's ready to provide its clients with in order to help them benefit from real estate investment in the post possible way.
With you, Imtilak grows bigger!
Imtilak has a long history of success in the real estate market and has recently launched its investment portfolio, Organ, to serve a wider range of investors. The company is also preparing to enter new markets in the region, including the large real estate market in Dubai. By expanding its market share, Imtilak will be able to offer more investment opportunities to its customers.
Edited by Imtilak Real Estate ©
Do you like this topic? You can share it with your friends now