Turkey's 8 Types of Real Estate Investment
The types of real estate investment in Turkey vary by type of property, the purpose of the investment, and the expected return. Read on Imtilak Real Estate and learn about the types of real estate investment in Turkey in detail. 2022-02-15
Last update
2022-10-11
Turkey's 8 Types of Real Estate Investment
What are the types of real estate investment in Turkey?
First: Property Real Estate Investment
1. Investing in Residential Real Estate
It is well known that residential property prices in Turkey have increased significantly in recent years, whether they are apartments, villas or residential land, so real estate has become an important investment.
Turkey's real estate market has witnessed a significant rise in apartment prices, particularly during 2021, which recorded investors' high demand for apartments in Turkey.
Domestic market demand peaked in the last months of 2021, in parallel with interest reduction on home loans due to Turkey's general interest reduction.
Real estate reports have monitored significant changes in apartments prices in Turkey, reached100% in some areas. For example, the average price per square meter for apartments in Besiktas during October 2021 hit TL 27.521.
As for investing in villas, Turkey, with its beauty and climate diversity, offers distinctive options through upscale villas, modern with excellent specifications.
As for investing in residential land in Turkey, many investors prefer to invest in residential land than in buildings as they prefer to build their projects on empty lands according to their designs.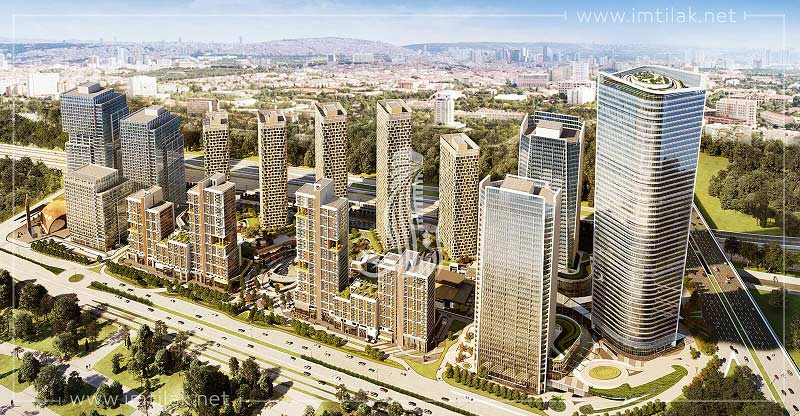 2. Investing in Commercial Real Estate
Investors would prefer investing in commercial buildings in Turkey as they are diverse. Turkey is one of the most prominent real estate countries, especially commercial real estate intended for tourism purposes, thanks to Turkey's tourism factors and its strategic location linking Europe and the Middle East.
In recent years, the high demand for commercial buildings for various purposes has contributed to increasing property prices. Buying commercial real estate to invest in Turkey has become one of the most profitable options.
Commercial real estate in Turkey is diverse, mainly commercial offices since Turkey has recently become a destination for many international and Arab companies and institutions, which has been reflected in the growing demand for commercial offices in Turkey.
Turkey's commercial real estate also features shops with various options for those who want to do business, invest in shops by renting them, or even through resale, which brings investors a rewarding and profitable financial return.
Buildings for commercial purposes in Turkey are productive commercial real estate, as Turkey is one of the countries attracting real estate investment such as tourism, accommodation and business investment.
Not to mention, investing in Turkey's hotels is one of the most famous commercial properties with significant returns, thanks to Turkey's unique geographical location, picturesque nature, mild summer and winter climate, making investing in tourist properties in Turkey a profitable option.
Turkey, a tourist country ranking sixth among the world's largest preferred tourism destinations, has a strong network of hotels with world-renowned chains and world-class grades, making it more important to invest in Turkey's hotels.
Moreover, investment in health facilities, including hospitals, is profitable and promising with high and safe returns, given the constant and ongoing health needs.
3. Investing in Agricultural Real Estate
Investors in Turkey seek to diversify their investments using their capital in several areas, many of whom start investing in homes, offices, shops and land; others choose an agricultural investment.
Agricultural investment in Turkey is a successful investment. Turkey is one of the countries that supports agricultural investment and its development and offers various facilities. Agriculture in Turkey is one of the country's economic resources.
Turkey has factors and components of the success of the agricultural investment, including large, diversified and available crops and its strategic location for exports. In general, agricultural investment in Turkey and investment in agricultural real estate are strongly on the table in Turkey.
The project should be based on realistic foundations done by consultancy specialists and specialists in the Turkish real estate sector for a successful agricultural land investment with rewarding financial returns.
In general, buying agricultural land in Turkey, or investing in its various farms, is a promising investment because Turkey is a leading country in agriculture. God has bestowed Turkey fertile soil, a suitable climate, and abundant water sources.
Turkey is the world's first country to produce many agricultural products, such as figs, hazelnuts, royal raisins, dried apricots and cherries, and Turkey produces more than 70% of the world's pistachio production.
Second: Real estate Investment Based on the Purpose of the Investment
1. Real Estate Investment to Obtain Residence
One of the investments to obtain residence in Turkey is real estate residence, a mid-term renewed residence granted to foreigners who have purchased a property in Turkey, usually for one year; the spouse and children under 18 are entitled to this residence.
Real estate residence is similar to that of tourist one, but it is easier to renew it.
A real estate residence holder can settle in Turkey, but it does not allow him to apply for Turkish citizenship unless the property is worth $250.000.
Upon renewal of the real estate residence, there must be a TAPU document on which the residence was granted.
2. Real Estate Investment to Obtain Turkish Citizenship
On September 18, 2018, Turkey granted foreign investors the right to apply for Turkish citizenship if they have a $250,000 property.
The percentages of property purchases to obtain citizenship hit more than one-fifth of the real estate investments in Turkey in 2021.
Istanbul accounted for 80.1% of real estate investments to obtain citizenship in Turkey, ranking first among Turkish states.
Antalya came in second, Ankara third, Yalova fourth, Mersin fifth, Izmir sixth, Bursa seventh, Mugla eighth, Samsun ninth, and Sakarya tenth.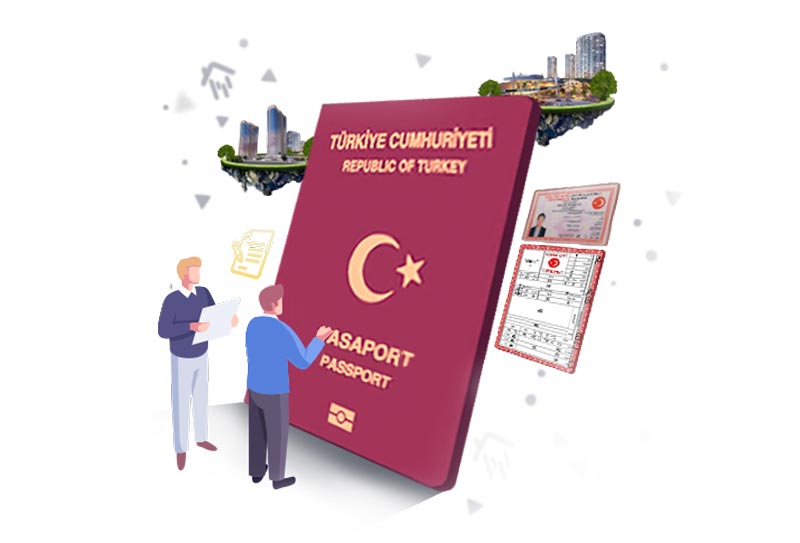 Third: Real Estate Investment for Returns
There is a clear difference in returns through real estate investment in Turkey, given the city, the type of property, the person who makes the purchase, his experience, and his ability to make the best use of the property purchased.
The rate of return on real estate investment in Turkey is one of the highest profit rates in real estate investment in Europe, due to many reasons, including:
Turkish real estate prices are rising steadily annually due to the high demand for real estate investment in the Turkish market.
Low tax rate applied to profits from real estate trade in Turkey.
Given the previous factors, property profit in Turkey varies compared to the region, the quality of the property, and the investment area.
1. Low-yield Real Estate Investment
Examples of low-yield real estate investment include buying and renting a residential apartment or buying and renting a shop.
2. Real Estate Investment with Medium Returns
Examples of medium-return real estate investments include buying an apartment, a villa in a tourist area and renting them, buying a large shop in a lively area or a large shopping mall, and buying a restaurant or café with medium returns.
3. High-yield Real Estate Investment
Examples of high-yield real estate investments include buying large facilities, such as a hotel, hospital, factory, or purchasing part of a large commercial complex, as well as large real estate investments: buying land and establishing a large residential or commercial project.
Edited by Imtilak Real Estate
Did you like our topic? You can share it with your friends