Imtilak Group Participates in the Qatari – Turkish Law and Investment Forum
The Qatari Law and Investment Forum holds sessions in the city of Istanbul, with broad participation of a number of officials, companies, and investors Imtilak Group Participates in the Qatari – Turkish Law and Investment Forum
As part of Turkey's plan to develop its economic activity and trade exchange with all countries of the world, a few days ago in Istanbul and with the participation of a broad spectrum of businessmen and officials from Turkey, the State of Qatar, and a number of foreign investors: «The Turkish – Qatari Law and Investment Forum» was held.
Turkey's pioneering role among the active economies in the region cannot be hidden, where it is a country rich in its industries and natural resources, making it an important economic partner and a major player in the global economy. 
Imtilak Group participates in the Turkish – Qatari Forum for Law and Investment
Also, Imtilak group had participated in the aforementioned «Turkish – Qatari Law and Investment Forum» as a leading group in the field of investment in Turkey.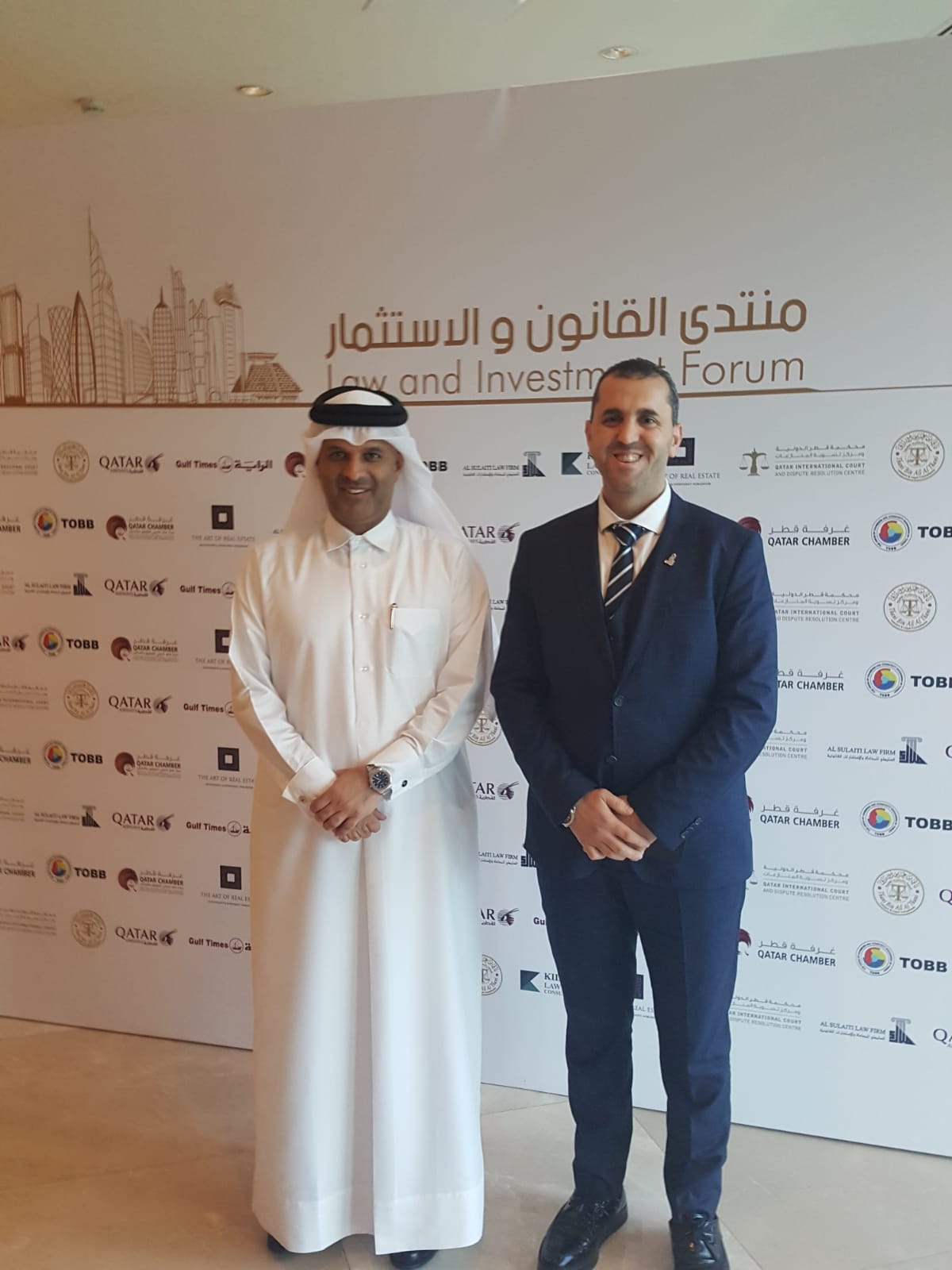 Within the forum sessions, the participants discussed a range of issues related to investment in Qatar and Turkey and the nature of the economic and commercial link between the two countries.
And the rapid development in political relations and cooperation between the two countries was also referred to, which was reflected in the volume of trade exchange between them, achieving a growth rate of 85 percent.
In the course of the conference sessions, some important data about the reality of the economic link and trade exchange between the two countries were mentioned as well:
In 2017, the volume of trade exchange between the two countries reached 4.7 billion Qatari Riyal, while the volume of trade exchange in 2018 reached the equivalent of 8.7 billion Qatari Riyal.
There are more than 450 Turkish companies operating in the Qatari market.
 Turkey's trade exchange agreements around the world benefit its investors
In a speech delivered by Mr. «Abdullah Deniz» from the Investment Office of the Presidency of the Republic of Turkey, speaking about the advantages of investing in Turkey, in his speech he referred to several important points, the most prominent of which were:
Turkey has carried out nearly 130 projects in recent years, with a value exceeding $ 15 billion.
The Turkish economy ranked 13 among the largest economies in the world today, while Turkey was ranked 18 in 2002.
Speaking about the income per capita in Turkey, Mr. Abdullah Deniz said: The income of the Turkish per capita increased from 10685 dollars annually in 2002, to 27956 dollars annually in 2018.
As for the domestic market and foreign trade, Deniz said that Turkey has customs agreements with 27 countries, which benefit investors in reaching these countries without paying customs taxes. Besides Turkey's treaties with 75 countries to protect investment and avoid double taxation.
Edited by: Imtilak Real Estate ©