Everything you want to know about Asian Istanbul
Learn in detail the Asian Istanbul, its area, borders, most important areas, the Asian Istanbul map and other information. 2021-02-25
Last update
2021-04-09
Everything you want to know about Asian Istanbul
Table Of Contents
What are the borders of Asian Istanbul?
The Asian section is an important part of Istanbul's civilizational composition and enjoys relative tranquillity and tranquillity compared to the European side, as well as a charming green atmosphere. Not to mention its multiple tourist areas and features, which has made Asian Istanbul a destination for elite investors, owners and tourists. The Asian section of the south borders the Sea of Marmara, and the Black Sea to the north, and the Bosphorus Strait separates it from the European part of the city of Marmara, located in its western part.
Istanbul Asian Map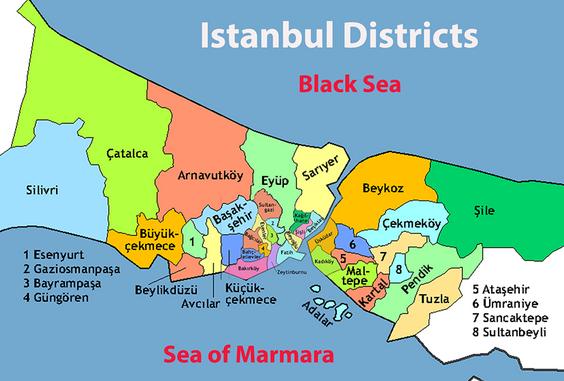 What are Istanbul's Asian regions?
Asian Istanbul has several geographical areas. There is Kadikoy that has 21 neighborhoods, Maltepe which is one of the oldest municipalities in Istanbul. There's also Atasehir, Uskudar which is calm and nature is beautiful, and the tunnel station that connects the two sides of Istanbul under the Marmaray Sea is located there. Umraniye, which's known for its green areas, Tuzla, south of the Asian part by the Sea of Marmara, and there is Princess Island, Sancaktepe, Kartal, Sile, Sultanbeyli and Pendik regions.
What are the infrastructure features of Istanbul's Asian section?
Asian Istanbul is characterized by its important geographical location, linking two large continents, making its infrastructure the focus of successive governments, particularly in the last two decades. There's a lot of transportation in Istanbul that allows you to get anywhere directly, the port of Kadikoy is also a transport hub in the city between the Asian and European sides through the Bosphorus Strait with a ferry dock. It is also green in nature, making an investment in its structure a factor in the growth of its gardens and resorts, with service centers in each region, where shopping centers, universities, schools and mosques are sufficiently distributed in every area and population.
The characteristics of living and owning in Asian Istanbul
Asian Istanbul possesses all the elements of a beautiful life and diverse movement, especially for those who prefer calm in the oldest civilizational city in history, combining history, modernity and evolution. Ownership is also an ideal option, finding countless options, including luxury apartments and distinctive properties, among the newest and most glamorous buildings and fixtures, and the most beautiful luxury interiors. The strength and diversity of infrastructure projects, such as the massive transportation network, modern technologies within public utilities and parks, as well as quality hospitals and the international airport, all contribute to the classification of the Asian part among the best places to own and invest in real estate in Istanbul.
We make special offers on apartments for sale in Asian Istanbul and learn about prices and details.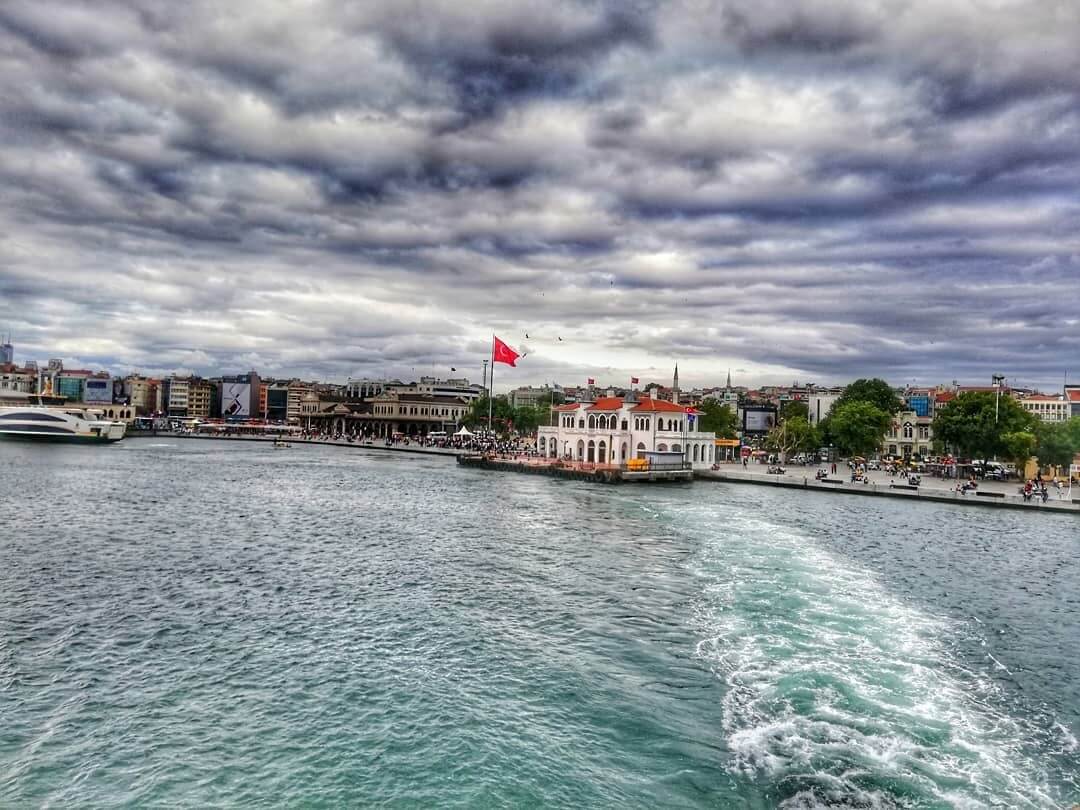 Investment features in Asian Istanbul
Investment features in Asian Istanbul are numerous, including ensuring financial development resulting from the upward trend in demand for the city, which has generated unparalleled commercial and real estate traffic. Due to the  population density, tourism and economic excellence, integrated infrastructure, and diversified investment, combined to be a real force, including industrial, agricultural, food and real estate investment with broad options. Some of its areas are among the most heavily owned apartment sales in Asian Istanbul, and the continued expansion of Istanbul has constantly created high-end real estate areas with frequent markets and commercial parks, with proximity to the vital city center, as well as other areas of investment.
See our offers to own within apartments for investment in Istanbul.
FAQs about Asian Istanbul
The total area of Istanbul province is 5461 square kilometers, of which 5343 square kilometers is land, while the central city is 1830 square kilometers. The Asian side occupies a large amount of the total area of the city but is slightly smaller than the European area of Istanbul.
The elegant regions of Asian Istanbul, are diverse for many reasons, some of which are of natural beauty, others are of an urban and economic renaissance, and success and excellence in various projects. Uskudar enjoys its distinctive location near the Bosphorus Bridge and the Maiden's Tower; one of Istanbul's most famous tourist features, with high places of living and stability. Kadikoy is also one of the most prestigious areas, the maritime entrance to the Asian section, which is close to Uskudar, has a view of the Sea of Marmara, and has a great number of green spaces, as well as Kartal, with high-end residential complexes of modern Turkish architecture, as well as an area of Sancaktepe, Umraniye and many others.
There are numerous housing projects in Asian Istanbul. There are the Denge Kartal project, the Anatolian Complex project, the Cengelkoy Housing, the Blue Beykoz Complex, the Venance-Capital City Project in Umraniye, the luxurious Kandili Project, the Avrupa Konutları Yamanevler, both in Umraniye, the project Excellence in Kadikoy, and Green Blue in Maltepe and many others.
Other important information and topics:
Important facts about earthquake insurance in Turkey
Edited by Imtilak Real Estate
Did you like this topic? You can share it with your friends now.