Izmit in Kocaeli: Living and Investment
Description: Explore Izmit in Kocaeli, living, ownership, investment, and the most beautiful tourist attractions. 2020-11-27
Last update
2023-02-14
Izmit in Kocaeli: Living and Investment
Izmit in Kocaeli is one of Turkey's essential areas, full of tourist attractions, health care and education centers, and shopping malls. In this article, we will have comprehensive information about Izmit and what makes it unique.
info about Izmit
Izmit or Izmid, historically known as Nicomedia, attributed to the Roman emperor, dates back to 264 AD. It is one of Turkey's most rapidly growing cities, having primary industry elements.
Izmit is known for its paper factories, providing the most significant part of Turkey's paper demand. It also has an oil refinery and some other industries such as cement, phosphate, textile, and tyers.
There is a seaport in Izmit, making it easy for local and international shipping. Land, sea, and air means of transport, mainly railway, play a vital role in Turkey's transfer process.  
It is worth noting that the population of Izmit is 379.990; most of them work in the varied industry sectors. It also has tourist attractions, making it a destination for tourists.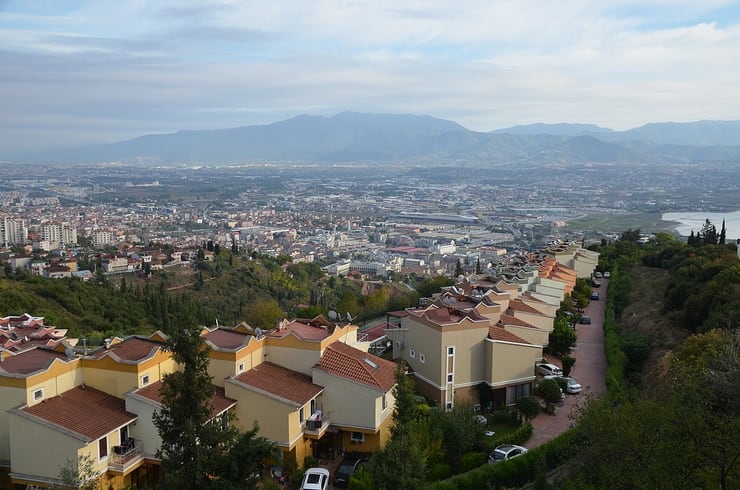 Where is Izmit located? Location and Map
Izmit is located in a strategic point on the way linking the Asian and European continents. It is administratively under Kocaeli city. It has stunning views of the Marmara Sea through Izmit bay. It is about 103 km away from Istanbul.
Izmit is bordered by the Marmara Sea in the east, Kandira in the north, Adapazari Sakarya in the east, Kartepe – known for its ski resorts – in the south, and Derince in the west. Geographically speaking, it lies between 40 – 41 degrees north and 29 – 31 degrees east.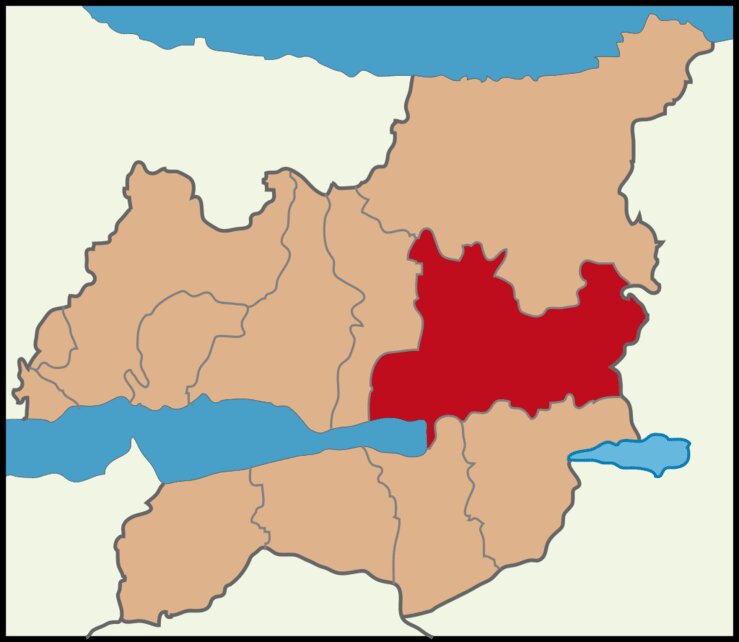 Advantages of Living in Izmit
Izmit is one of the most suitable cities for family life as it is tranquil and nearby the most primary cities such as Istanbul, Bursa, and Sakarya. It combines both industry elements and tourist attractions simultaneously; it is full of factories and stunning natural views.
The Black Sea's stunning views and tranquility away from the bustle give accommodation in Izmit a flavor of lively and contemporary lifestyle.
In this regard, we strongly recommend reading: Living in Kocaeli
Tourist Attractions in Izmit
Izmit has a varied group of tourist monuments, making it a destination for local and international tourists. The most distinctive tourist attractions are:
Masukiye Village
Masukiye is situated east Kocaeli, on the southwest coast of Sapanca lake, in the Kartepe suburbs, one of Turkey's beloved villages.
It is the ideal address for natural beauty seekers, with its forests, springs, waterfalls, and groves. Masukiye has been affected by sea climates due to its featured location at the cross point of the Marmara Sea and the Black Sea, resulting in a unique nature.
The village's name is derived from the Arabic word "عشق" meaning "love." It was the favorite place for newlyweds to spend their honeymoon. According to locals, those who visit Masukiye are liable to fall in love. They also think that Masukiye is the village of lovers.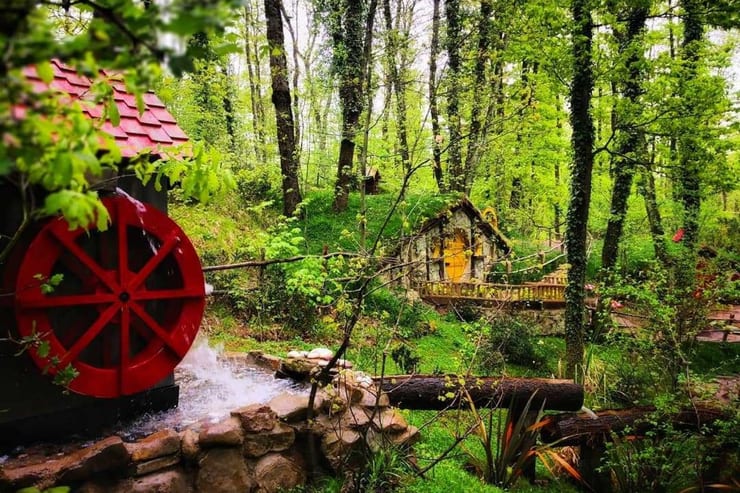 Eskihisar Castle
Eskihisar castle is located in Gebze, built on a slippery hill on the seashore to protect the port. The castle's walls were built in three stages.
Eskihisar castle is made up of two parts: exterior and interior. It is square-shaped, with four semi-circular towers and six square towers.
There are two towers at the entrance. It has six gates, three in the internal yard and three in the external yard. It is still unknown why the castle's walls were built without any gratings.
The distance between the external yard towers, which are L-shaped, is 30 – 60 m. According to recent studies, there is a Byzantine cistern with eight pillars and 15 domes under the castle.
Kocaeli Metropolitan Municipality Directorate of Parks and Gardens has made some repairs to the castle's outer part. They have cut down trees and mowed the lawn around the castle's outermost region. They also repaired the damaged benches and walls of the castle's inside part.
The castle was reformed in 1998 in cooperation with the municipalities of Gebze and Kartepe. The castle's alley has been used for concerts and cinema activities.
Although it was unnoticed for many years, the castle became a tourist destination after being reformed and a place for activities.
The castle is now administratively under Kocaeli's Directorate for Cultural Heritage and Museums.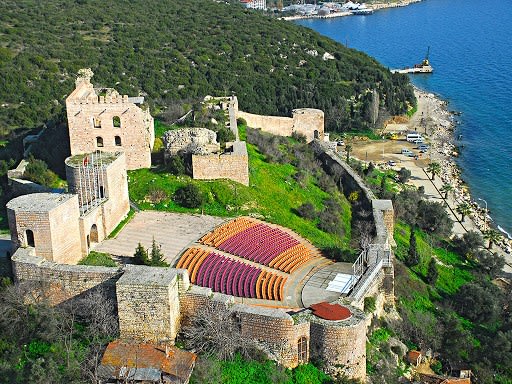 Kartepe Mount
Kartepe mount, known as (every hill), meaning the bald mountain in Arabic, is the highest summit of the Samanli mountain range to the southeast of Izmit and the second-highest peak in the Marmara region with 1601 m above sea level.
Kartepe is one of the few mountains overlooking the sea. It is the ideal destination for winter sports freaks, mainly skiing.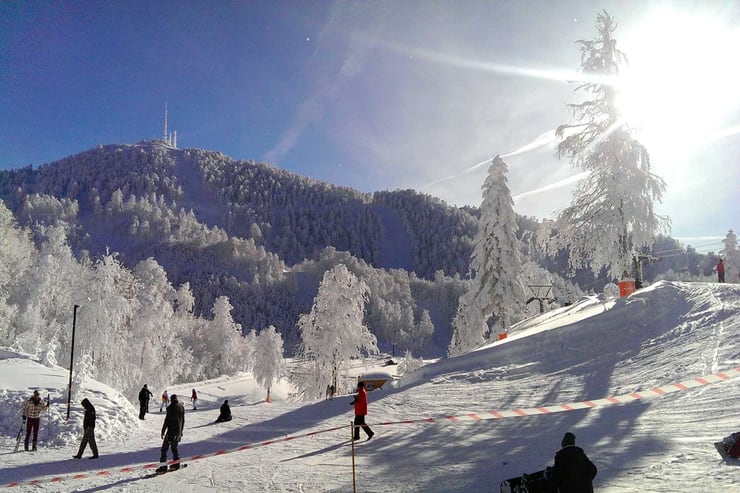 Clock Tower of Izmit
The clock tower of Izmit is located in the Kemaleddin neighborhood in Izmit. It is one of the most visited places by tourists. It was built by Izmit municipality, commemorating the 25th anniversary of Sultan Abdulhamid II ascending the throne.
The tower's cornerstone was laid on 19th August 1900. It was ready in 1901 simultaneously with the 26th anniversary of Sultan Abdulhamid II ascending the throne.
It is situated on a square base, with two pillars at corners and circular fountains on both sides. Fountains are shaped as flat circular hatches containing an attractive boat.
The boat comprises four floors; every floor has a different architecture with charming decorations. The first floor is an independent one, attached to the fountain, with a crescent and star over the arch and a flower bouquet underneath.
There is a balcony between the base and the tower's body on the second floor, made of iron, reflecting that time's architecture.
The third floor has curved windows on each side, with marble having Sultan Abdulhamid II's signature.
The fourth floor has a clock in four directions, surrounded by three edges in the upper part. The tower is covered with a pointed cone; every corner has a small and tall window.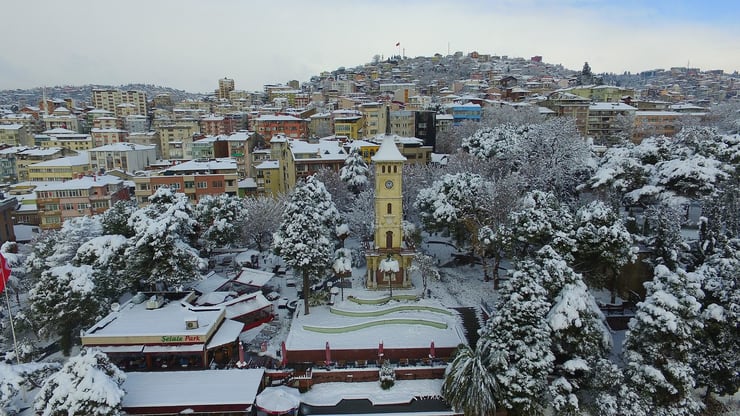 Izmit Palace
Izmit palace is located nearby the Izmit clock tower, one of the most well-known monuments in Kocaeli. It was built at the time of Sultan Abdulaziz with a neo-classical and European baroque style.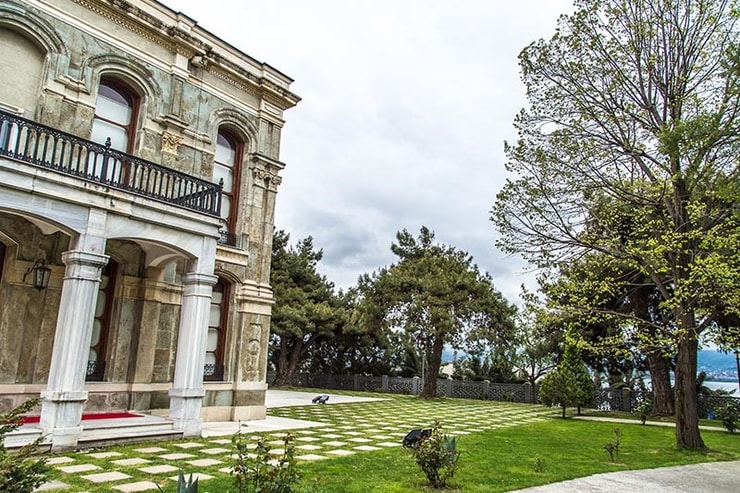 Golcuk Marine Museum
If you are planning to spend your holiday in Golcuk, we strongly recommend visiting the Golcuk museum. It holds archeological ruins that tell about the marine wars which happened between the 11th and 20th centuries.
Apart from marine wars, the museum has information about the famous sailors over history, pictures of ships making basins in Alanya, and Ottoman ships in the golden horn.
Many pictures and maps are also displayed in the museum. There are many hotels nearby. While visiting the museum, you will get astonished by the natural views.
Shopping in Izmit: The Most Famous Shopping Centers
For shopping lovers, here is a group of shopping malls, having the trendiest fashion and local and international marks:
Ncity Shopping Center
Izmit Outlet Center
41 Burda Shopping Center
Symbol Shopping Mall
Ozdelik Shopping Center
Arasta Park Shopping Center
Apart from shopping, these malls have various activity centers, such as featured cinema halls and entertainment centers (electronic games and other varied games for kids and adults).
Universities and Education Centers of Izmit
Izmit has a wide variety of education centers such as schools, institutes, and universities, providing all students' essential education infrastructure. Here is a list of education centers in Izmit:
Yahya Kaptan Vocational School
Scientific and Applied Research Center
Architecture and Design College
Justice Vocational School
Cost Accounting Education Center
College of Economics and Management Science
Health and Technology University
Technical Education College
Vocational High School of Civil Aviatio
Hospitals and Health Care Centers in Izmit
Public or private hospitals and health care centers in Izmit have qualified staff, contemporary and latest technology, and varied medical specializations. Here is a list of Izmit's health care centers:
University Public Hospital
Kocaeli Public Hospital
Seka Public Hospital
Cihan Private Hospital
Konak Private Hospital
Acibadem Private Hospital
Doctor Tahsin Ozbek Private Center
Kocaeli Academy and Medical Private Center
Denge Medical Private Center
Kocaeli Medical Private Center
Izmit Oral and Dental Health Private Center
Romatem Kocaeli Physical Therapy and Rehabilitation Hospital
Dunyagoz Hospital (Eye Hospital)
Hyperbaric Oxygen Treatment Private Center
RTZ Izmit Maruf Dialysis Private Center
Real Estate Investment in Izmit
Investment in infrastructure was a motive for the real estate market in Izmit. Operating Sultan Osmangazi Bridge and other under-construction highways caused property prices to rise.
As there are 500 industry companies in Izmit, it turned to be an investment attraction for investors.
Real estate markets have witnessed remarkable progress in Izmit after constructing Cengiz Topel Airport, Izmit bay, north Marmara projects, Istanbul – Izmit highway, not to mention 763 public investment projects in Izmit.
We highly recommend reading our article on Investment Opportunities in Kocaeli.
What are the advantages of purchasing an apartment in Izmit?
Izmit is full of green spaces, with luxury design, and nearby the Marmara Sea, known for its charming blueness. Purchasing an apartment in Izmit means enjoying tranquillity in a place overlooking the sea, with a lively contemporary lifestyle.  
All elements are available for purchasing an apartment in Izmit, where you can enjoy luxury and comfort, and only one hour away from Istanbul.
Explore our offers within apartments for sale in Kocaeli.
FAQ about Izmit
You can get from Istanbul to Izmit by public transport linking Turkish cities; it is a one-hour trip, or by car in half an hour trip.
Izmit is one of the nearest cities to Istanbul. As per Google Maps, the distance is 103.7 km.
As per Google Maps, the distance between Izmit and Bursa is 132.5 km. It is one hour and a half trip.
The climate in Izmit is generally moderate on the Black Sea coast, cold in the mountains, with seasonal rainfalls in summer and snow in winter.
Read about: