The most important information about Properties in Turkey 2023
Turkey's real estate 2022 has seen a remarkable revival in parallel with the entry into force of the new Turkish citizenship law, which led to heavy demand by foreigners to own property in Turkey 2019-08-07
Last update
2023-01-11
The most important information about Properties in Turkey 2023
Turkey's real estate 2022 has seen a remarkable revival in parallel with the entry into force of the new Turkish citizenship law, which led to heavy demand by foreigners to own property in Turkey.
Table of Content
Properties in Turkey 2022 - Best Investment Deals
Turkey Real Estate 2022 has succeeded in attracting significant investment potentials from outside Turkey. These factors have contributed to this trend:
Real Estate Residency in Turkey: The owner, his wife, and children have the right to apply for a residence permit in Turkey that is renewed annually once he buys a property in Turkey regardless of its value.
Good investment by a property: through leasing houses during the tourist seasons throughout the year at good prices, especially in the real estate of Turkey Istanbul.
Social environment: The social environment in Turkey is suitable for people coming from the countries of the region, which gives a sense of security when thinking about ownership in Turkey.
The cost of living in Turkey is relatively low, compared to Europe and the region, with well-being.
Prices for apartments in Turkey are cheaper than in European countries.
Turkey has a diverse beauty, a charming nature, a temperate climate, and a strong and sophisticated infrastructure.
Turkish Citizenship by Property Investment 2022
Thanks to the new law amendment, Turkey has seen a boom in the real estate market in 2022. The recent amendments to the Turkish Citizenship Law have played a big role in attracting many foreign investors in general and Arabs, especially those who wish to obtain Turkish citizenship with a strong Turkish passport.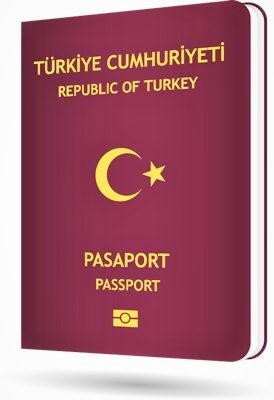 After the amendment of the Turkish Citizenship Law, the minimum investment required for citizenship has been reduced in order to obtain Turkish citizenship by type of investment:
The minimum investment required for real estate in order to acquire citizenship has been reduced from US $ 1 million to US $ 250,000, provided not to transfer, sell or withdraw investment for three years.
The minimum deposit amount in an account with a Turkish bank has been reduced from US $ 3 million to only five hundred thousand, provided that the amount deposited for a period of three years and not be withdrawn.
The minimum requirement| for citizenship to purchase government bonds has reduced from three million US dollars to five hundred thousand US dollars.
The minimum required for citizenship by employing Turkish citizens has been reduced from at least 100 to 50 employees.
The last step was taken by the Turkish government to facilitate the conditions required of foreign investors wishing to get its citizenship seems to have aroused the interest of investors, especially Arabs.
This interest indicates that Turkey remains a "safe haven" for many investors. Current statistics on applications for Turkish citizenship through investment and real estate sales are very promising.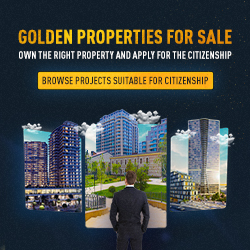 Why Should You Invest in Turkish Real Estate Market?
The development of Turkey Real Estate 2022 was based on several factors including:
Strong and developed infrastructure in Turkey.
Appropriate Legislation for investment and banking.
Continuous government support for foreign investors.
Turkey has a high population (over 82 million people).
Turkey's classifications as one of the most attractive countries for tourists in the world.
Increasing urban projects on the agenda for the near future of government and municipalities.
Edited by: Imtilak Real Estate©
Did you like our topic? You can share it with your friends now!