Specifications of the best property to buy in Dubai
Real estate opportunities in Dubai are diverse, making it challenging to choose the best property. Our Experts will share the specifications of the top properties to consider. 2023-02-27
Last update
2023-02-27
Specifications of the best property to buy in Dubai
How to Choose the Best Property to Buy in Dubai?
Choosing the best property to buy in Dubai can be a challenging task, when choosing the best property to buy in Dubai, there are several factors to consider:
Location: Look for a property in a location that suits your needs. Consider factors such as proximity to work, schools, public transportation, shopping centers, and recreational facilities.
Size: You need to check some important things such as if the property is big enough to fulfill your demands, again considering the size of your family. Do you have any immediate intentions to grow your family? Are you trying to find a big backyard for your kids?
Price: Determine your budget and look for properties that fit within it. Make sure to factor in additional expenses such as maintenance fees, taxes, and utilities. Consider how the cost fits into your budget by comparing the prices of various properties in the neighborhood. Remember that homes in desirable areas or with unique features could cost extra.
Condition: Have you given the property's age any thought? Was the property constructed by a respected developer if you were buying off-plan? If purchasing a house on the secondary market, what repairs are necessary?
You might also want to read about the Benefits of Buying Property In Dubai.
The Specifications of the Best Property to Buy in Dubai
The specifications of the best property to buy in Dubai can vary depending on individual preferences and needs, but here are some general specifications to consider:
Type of property: Consider the type of property that best suits your needs, whether it's an apartment, villa, or townhouse. Consider the size of the property and the number of rooms you need.
Quality of construction: Look for a property that is well-built and made of high-quality materials, with good insulation and soundproofing.
Amenities: Look for properties that offer amenities that suit your lifestyle, such as swimming pools, gyms, and parking facilities.
Legal matters: Ensure that the property is legally sound and that all necessary documentation and approvals are in place.
Read more about How to Buy  a Property In Dubai.
Best Types of Properties to Buy in Dubai
Dubai offers a wide range of property options, catering to various budgets and preferences. Here are some of the best types of properties to buy in Dubai:
1. Apartments
Apartments are the most common type of property in Dubai, offering a variety of sizes and styles, from studio apartments to penthouses. They are ideal for singles, couples, and small families and offer a low-maintenance lifestyle.
2. Villas
Villas are standalone homes with their own private gardens and outdoor spaces. They offer more space than apartments and are ideal for larger families or those who prefer more privacy.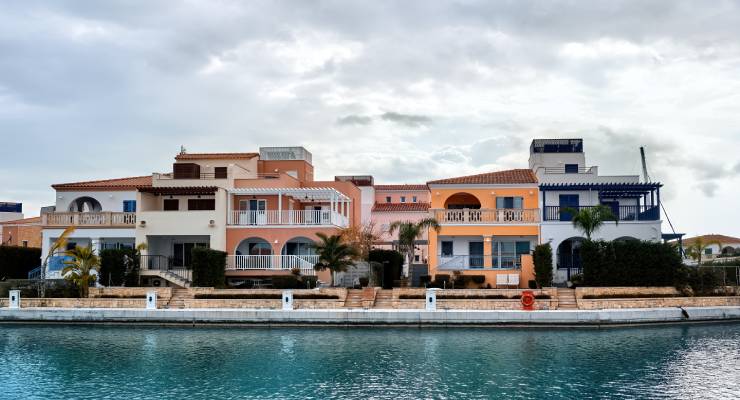 3. Houses
Houses are a hybrid of apartments and villas, offering more space and privacy than apartments but with lower maintenance requirements than villas. They are ideal for families and those who want a bit more space but do not want to commit to a full-sized villa.
4. Commercial properties
Dubai has a robust business environment, with numerous multinational companies setting up their regional offices in the city. There is high demand for office spaces, especially in the central business districts such as Downtown Dubai, Business Bay, and Dubai International Financial Centre.
Best Time to Buy Property in Dubai
The best time to buy property in Dubai depends on various factors, including market trends, economic conditions, and personal circumstances. Here are some general guidelines to consider when deciding when to buy property in Dubai:
Market trends: Dubai's real estate market is cyclical, with periods of boom and slowdowns. It's essential to monitor market trends and buy during slowdowns when prices are lower.
Seasonality: Dubai's property market experiences seasonal fluctuations, with sales and rental prices generally higher during the peak season (October to April). Buying during the off-season (May to September) can lead to better deals and negotiation opportunities.
Economic conditions: Economic conditions such as job growth, interest rates, and inflation can affect the property market. Buying during times of economic stability and low-interest rates can be advantageous.
Personal circumstances: Your personal circumstances, such as financial position, lifestyle, and investment goals, should also be considered when deciding when to buy property in Dubai.
It's essential to conduct thorough research, work with a reputable real estate agent, and consult with financial and legal professionals to make an informed decision.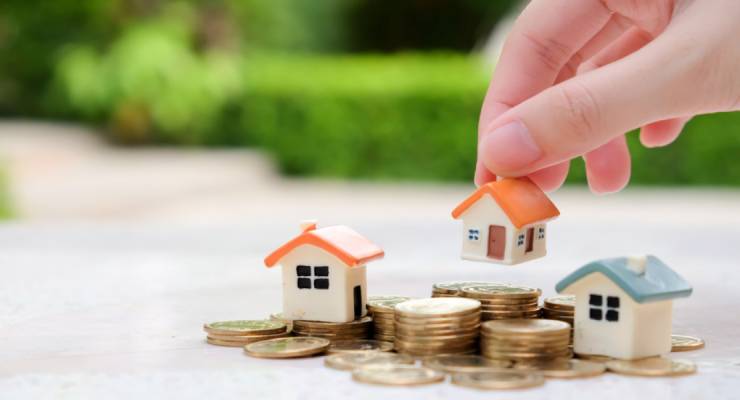 How Does Imtilak Golden Help You Choose the Best Property to Buy in Dubai?
It is advised to work with a trustworthy real estate agent or property consultant who can guide you through the Dubai property market and help you select the ideal home for your needs and price range. Imtilak Golden can offer a range of services, from identifying the greatest business possibilities to closing the contract. In order to guarantee a successful transaction for our client, our team is taught to perform their jobs with a high-quality work ethic and by implementing the best market practices.
If you want to learn more about us, the following video shows10 special features of our services.
Dubai has a thriving economy, with a strategic location and a business-friendly environment. This has led to strong job growth, making it an attractive location for property investment.
Dubai's property market has historically shown strong appreciation, with property values increase over time. This can lead to long-term capital gains for property owners. Dubai offers various tax benefits to property owners, including no income tax, no capital gains tax, and no property tax.
Edited by Imtilak Golden ©
Do you like this topic? You can share it with your friends now