Buying a Property in Dubai for Foreigners
Can foreigners buy a property in Dubai? What are the conditions and what properties are allowed to be purchased? Read our article and learn the actual answers to these questions. 2023-01-02
Last update
2023-01-02
Buying a Property in Dubai for Foreigners
Can a Foreigner Buy Property in Dubai?
In Dubai, foreign ownership is permitted in areas designated as freehold. Foreigners (who don't live in the UAE) and expatriate residents may acquire freehold ownership rights over property without restriction, usufruct rights, or leasehold rights for up to 99 years.
Article 3 of Regulation No. 3 of 2006 Determining Areas for Ownership by Non-Nationals of Real Property in the Emirate of Dubai (pages 129-132) indicates the land plots designated as freehold properties.
The title deeds are issued by the Land Department in the emirate. There is no age limit to own property in Dubai.
Conditions of Buying a Property in Dubai for Foreigners
In Dubai, foreign investors are allowed to purchase commercial properties, such as office buildings and retail spaces, under certain conditions. Here are some of the key considerations for foreign investors looking to buy a commercial property in Dubai:
Freehold ownership: Foreign investors can buy commercial properties on a freehold basis, which means they have the right to own the property in perpetuity. However, certain restrictions may apply depending on the location of the property.
Pre-approval: Foreign investors must obtain pre-approval from the Dubai Land Department (DLD) before purchasing a commercial property in Dubai. This process involves submitting various documents, including proof of identity, proof of income, and proof of financial capability.
Financing: Foreign investors can finance their commercial property purchase through a mortgage from a local bank. However, the maximum loan-to-value ratio (LTV) that banks are allowed to offer is generally lower for commercial properties compared to residential properties.
Business Setup: Foreign investors must also consider the process of setting up a business in Dubai, which may involve obtaining various licenses and approvals from the relevant authorities.
It's important to note that these are general guidelines and that specific requirements may vary depending on the specific property and the investor's circumstances.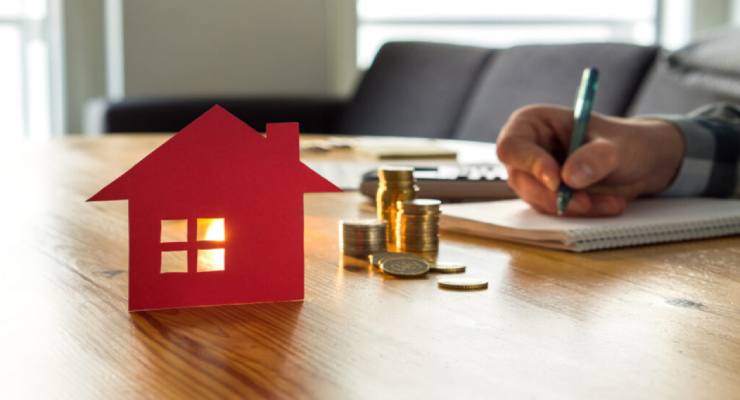 Types of Real Estate that a Foreigner Can Buy in Dubai
Since the introduction of new ownership restrictions by the Dubai government in 2002, purchasing and owning real estate as a foreigner has become dramatically simpler.
There are three distinct types of property available:
Freehold properties (Musataha)
Long-term leasehold (Usufruct)
Strata-titled properties (Commonhold)
Can a Non-Resident Buy Property in Dubai?
Yes, non-resident investors can purchase property in Dubai on a freehold basis. This allows foreign nationals to buy, sell or lease their property. However, bear in mind that buying property in Dubai as foreigners on a freehold basis is allowed only in designated zones, as outlined by the government.
Advantages of Buying a Property in Dubai for Foreigners
There are several advantages for foreigners purchasing real estate in Dubai. Here are some benefits you'll get from investing in Dubai's real estate market if you're on the fence:
The affordable pricing for property in Dubai when compared to other significant cosmopolitan cities are one of the largest benefits for foreign investors. According to Knight Frank's 2019 Wealth Report, the average price per square foot is $1,629 in Shanghai, $2,020 in Paris, and $2,994 in London, but just $650 in Dubai!
It's one of the most important explanations for why Dubai is the finest location in the world to purchase a luxury property.
These affordable rates enable foreign investors to get a lot more for their money while enjoying the advantages of owning a home in a desirable and secure location with first-rate commercial infrastructure, a high-end lifestyle, and a multicultural population.
High Property Rental Returns
High rental returns on investments will also be advantageous to foreigners purchasing real estate in Dubai. For instance, villa properties in Dubai have respectable average ROIs of up to 6%, while rental yields in apartment complexes are often up to 7.5%.
A Friendly Tax System for Investors
The investor-friendly tax structure in place is another advantage for foreigners purchasing real estate in Dubai. The UAE currently levies no taxes on real estate purchases or rental revenue, allowing foreign investors to earn substantial profits on their investments.
Investors Can Obtain A Residence Visa
Foreigners who want to reside in the UAE can also do so by purchasing real estate. Since the advent of long-term visas in the UAE, for instance, real estate investors with properties valued at AED 5 million (USD 1.36 million) may be qualified for a five-year resident visa, providing they also satisfy the other requirements.
In contrast, Dubai Tourism and the General Directorate for Residency and International Affairs (GDRFA) have introduced the Retire in Dubai program, which enables foreign citizens over 55 to get a five-year residency visa provided they buy property worth AED 2 million (USD 544.5k).
So, foreigners who own property in Dubai may also be able to get a residency visa and enjoy living in a vibrant city.
Where Can a Foreigner Buy a Property in Dubai?
Foreigners are permitted to own property in Dubai's designated zones, sometimes referred to as the city's "freehold districts." But investors will discover that these freehold neighborhoods are among the most sought-after ones in the emirate, and they provide a wide range of property types to select from.
According to Q3 2020 Dubai real estate report, popular neighborhoods for real estate investments include Dubai Marina, Downtown Dubai, Jumeirah Village Circle, Arabian Ranches, Dubailand, and Palm Jumeirah.
All of these neighborhoods are freehold locations where foreigners can buy real estate. Investors will discover houses available at all price ranges in these places since they provide a mix of inexpensive and luxurious real estate.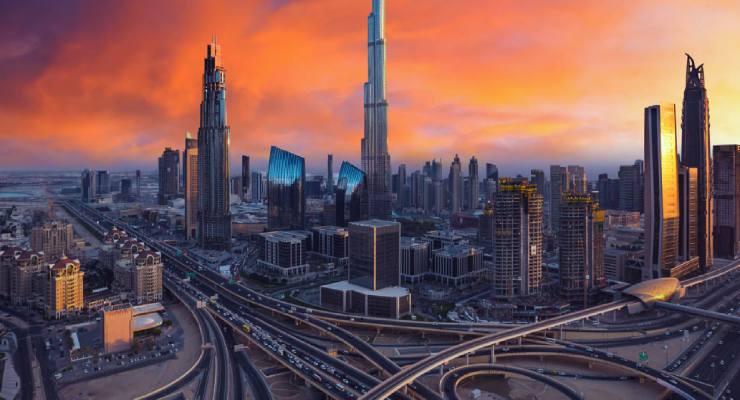 Residency in Dubai by Buying a Property
A person who has a Dubai residence visa often has a reliable source of income and enough money to live comfortably. Additionally, it shows that they are financially capable of supporting themselves while they are in the United Arab Emirates and have a high enough social standing to be given consideration for an immigrant visa.
A three-year visa from their home country is required for buyers of properties with starting prices greater than AED 750000 or the equivalent. Any individual who has been granted a visit visa and wants to prolong their stay for two years may utilize the resident visa as an option. This visa may be extended once every three years, provided that the person keeps buying real estate for AED 750000 or more.
If a person has a resident visa and meets certain requirements, they may bring their spouse and children with them. If there are any singles in this group, they'll have to demonstrate that they intend to get married someday.
As long as they fulfill the requirements, anybody may relocate to the UAE and take advantage of everything it has to offer without having to worry about getting a visa or breaking any immigration laws. They are able to enter the country legally and enjoy a number of privileges, including access to healthcare and educational opportunities for their kids.
Imtilak Golden Offers and Services
Imtilak Golden, the leading real estate company in Dubai, offers full services to investors wishing to invest in the emirate's real estate market.
Imtilak Golden works to give the best real estate opportunities available in the real estate market in Dubai to its distinguished customers, and the company undertakes post-purchase services from the procedures for obtaining the title deed, residence and various other services.
Imtilak Golden is based on its extensive experience in the international and local real estate market, as it is a regional company that owns several offices in different countries working in many investment fields, the most important of which are real estate markets.
Yes, foreigners are allowed to buy property in Dubai. However, there are some restrictions on the type of property that foreigners can purchase. Foreigners can buy apartments and villas in designated areas, but they cannot buy land or property in certain areas. These areas are reserved for UAE nationals.
Foreigners are generally not allowed to buy land in Dubai. However, there are some exceptions to this rule. Foreigners can buy land in designated areas if they are developing the land for a specific purpose, such as building a hotel or commercial building. In these cases, the land must be used for the approved purpose and cannot be sold or transferred to another party without prior approval from the Dubai Land Department.
It is important to note that the rules and regulations regarding the purchase of land in Dubai may vary depending on the location and the specific circumstances.
It is recommended to work with a real estate agent or lawyer to ensure that you are aware of all the rules and regulations that apply to your situation.
Edited by Imtilak Golden  ©
Do you like this topic? You can share it with your friends now