How to buy property in Dubai from the UK?
UK citizens can purchase property in Dubai, subject to the Foreign Ownership of Real Estate in Dubai law. In this article, we will explain the process of buying a property in Dubai from the UK. 2023-02-24
Last update
2023-02-27
How to buy property in Dubai from the UK?
Can a UK Citizen Buy Property in Dubai?
Yes, UK citizens are allowed to buy property in Dubai. In fact, Dubai is a popular destination for UK citizens looking to invest in overseas property. As a foreigner, you will need to obtain a residency visa or have a sponsor who is a UAE resident to purchase property in Dubai. Additionally, there may be restrictions on the type of property that you can buy, so it is important to consult with a reputable real estate agent or lawyer to ensure you understand the legal requirements and restrictions involved.
According to Law No. 19 of 2005 Concerning the Regulation of the Real Estate Sector in Abu Dhabi, only floors and flats, not lands, are permitted for foreign nationals to acquire as real estate:
Ownership
The ownership deeds for residential properties are issued to expatriates for a term of 99 years, allowing them to completely sell the apartments and villas they purchase (land is not included).
Musataha
Residential properties may be owned by expatriates for a period of 50 years, extendable by the parties for additional terms of equal length. Masataha contracts give the owner the right to use, build, or modify the property within the allotted time.
Usufruct
Expatriates are permitted to own homes for 99 years. According to the usufruct agreement, the owner has the right to utilize the property and its amenities without being able to alter them.
Long-term lease
Long-term leases are granted for an initial time frame of at least 25 years.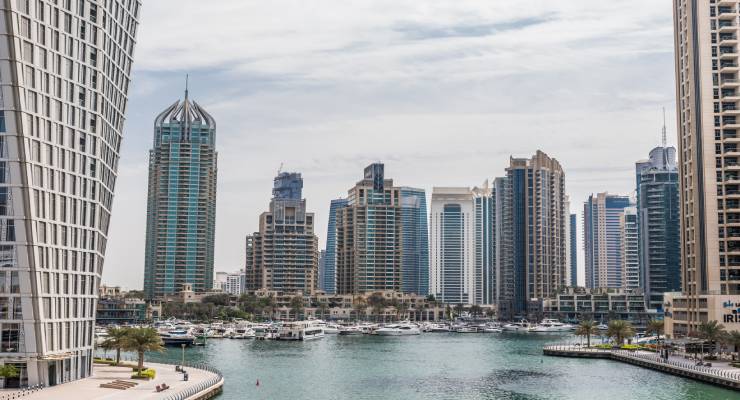 What Types of Property Can UK Citizens Buy in Dubai?
UK citizens, as foreign investors, can buy freehold properties in Dubai. Freehold properties are those that are owned outright by the buyer, with no restrictions on the ownership and no expiration date on the title. These can include different types of properties such as villas, apartments, townhouses, and commercial properties.
In addition to freehold properties, UK citizens can also purchase leasehold properties in certain areas of Dubai. Leasehold properties are owned by the developer or landlord and are leased to the buyer for a specified period of time, usually 99 years. The buyer has the right to occupy and use the property during the lease period and may be able to sell or sub-lease the property during that time. However, ownership of the property reverts back to the landlord at the end of the lease period.
How to Buy a Property in Dubai From the UK?
Buying a property in Dubai from the UK involves several steps, including:
1. Choosing the Right Real Estate Broker
Look for a licensed and reputable real estate broker. Check with the Dubai Land Department or Real Estate Regulatory Agency (RERA) to verify that the broker is licensed and in good standing. Consider the broker's experience and track record. Look for a broker with a proven track record of successful transactions and experience in the specific type of property you are interested in. Imtilak Golden can offer a range of services, from identifying the greatest business possibilities to closing the contract.
2. Choosing the Best Area to Buy a Property
Choosing the best area to buy a property in Dubai depends on your specific needs and preferences, such as your budget, lifestyle, and investment goals. Consider the proximity to key areas such as the city center, major highways, public transportation, schools, and medical facilities.
You might like to read our article about the best areas to live in Dubai.
3. Find the Right Property
Determine the type of property you want, such as an apartment, villa, or townhouse, based on your needs, preferences, and lifestyle. Find a suitable property that meets your requirements and make an offer to the seller.
4. Carrying Out all Financial and Legal Procedures
You will need to hire a property lawyer who will assist you with the legal procedures involved in purchasing a property in Dubai. The lawyer will review the sales contract, conduct due diligence on the property, and ensure that all the legal requirements are met.
5. Obtaining a Title Deed
In Dubai, the title deed is the official document that proves ownership of a property. Once the transfer process is complete, the DLD will issue a title deed for the property in your name. The title deed will contain information such as the property location, size, ownership details, and any restrictions or encumbrances on the property.
Overall, buying a property in Dubai requires careful planning, research, and professional guidance. It is important to work with reputable professionals, such as lawyers and real estate agents, to ensure a successful transaction.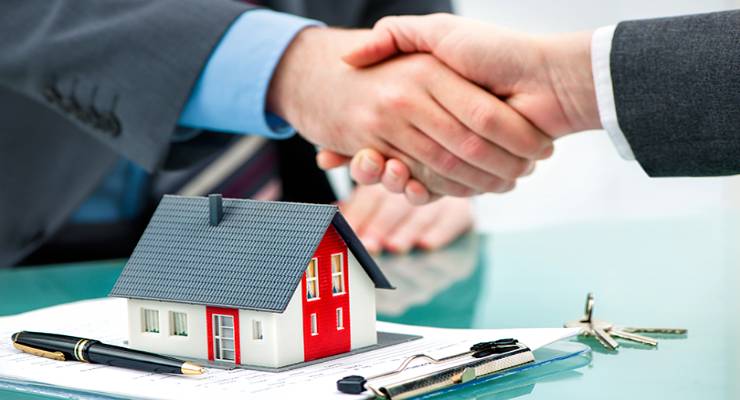 What Should You Do If Things Go Wrong?
Many problems start when buyers or renters fail to read their contracts carefully or seek legal counsel. Make careful to consult a local attorney while seeking legal counsel. You can think about contacting RERA if you feel you have been treated unfairly or that your developer or landlord has behaved improperly because they will be able to review your contract and give you personalized advice. You must be as specific as you can if you decide to lodge a complaint against your developer or landlord (with evidence). You should be aware that this can occasionally be a drawn-out process and that cases may not be resolved for many months or even years.
How Does Imtilak Golden Help to Buy a Property in Dubai From The UK?
Imtilak Golden can provide various services from finding the best opportunities in the market to finishing the deal. Our team is trained to conduct their duties with a high standard of work ethic while adopting the best practices in the markets to ensure a successful deal for our client.
Buying property in Dubai can be relatively straightforward if you follow the necessary steps and work with reputable professionals. Dubai has established itself as a global real estate hub and has a well-regulated market with clear laws and regulations governing property transactions. However, it is important to note that the process can be complex and time-consuming, especially if you are not familiar with the local laws and regulations. It is recommended that you seek the advice of a professional, such as a property lawyer or a reputable real estate agent, to guide you through the process and ensure that you are making an informed investment decision.
es, as a non-resident, you can buy property in Dubai in designated areas known as freehold areas. These areas were established by the Dubai government to allow foreigners to buy property in Dubai. Freehold areas are typically located in prime locations and offer a wide range of property options, including apartments, villas, and commercial properties.
Edited by Imtilak Golden ©
Do you like this topic? You can share it with your friends now