Commercial property price in Dubai 2023
Do you want to buy a commercial property in Dubai? In this article, we show you the prices of commercial properties in Dubai, including offices and shops. 2023-01-18
Last update
2023-01-30
Commercial property price in Dubai 2023
The advantages of buying commercial property in Dubai
The lack of real estate purchase taxes and the quickly rising costs of projects are the two major factors. As an illustration, you can purchase housing from the very beginning of a project whose construction is anticipated to take two years. You will have the chance to sell real estate and earn 25% when the item is placed into operation. Renting out villas, apartments, or apartments is an option if you'd rather not sell your home. Depending on the particular item, such a lease will net you an average of 6% annually or more.
Dubai commercial property price index
The Dubai Land Department (DLD) and JLL collaborated to develop the Dubai Commercial Property Price Index (CPPI). The DLD's official transaction data is used by this index, the only one in Dubai, to provide a broad indication of changes in sale prices for properties with a commercial designation. It strives to give investors and businesses insightful information on Dubai's commercial real estate market patterns.  The Dubai Land Department (DLD) reported 2,845 commercial real estate transactions of 33.9 billion AED during the third quarter of 2021.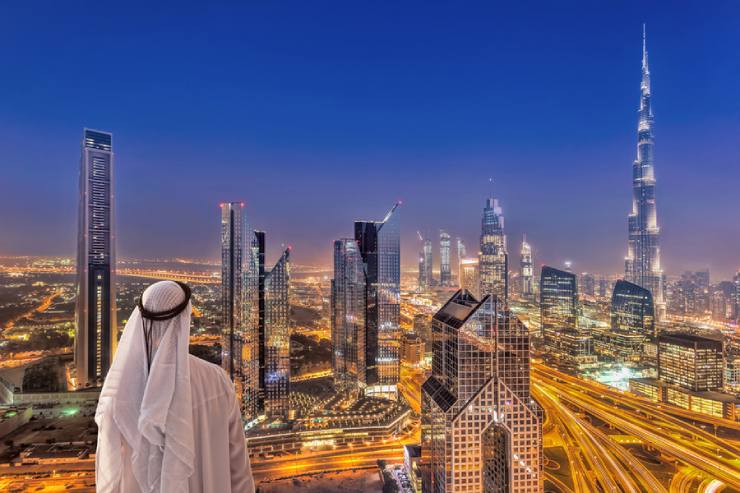 Average prices of commercial properties in Dubai
Office prices in Dubai
Dubai is a hub for business with lots of potential for any type of business. New, expanding businesses as well as powerful, prominent sectors call it home. Foreigners can also own and rent a variety of office premises in Dubai. These areas can be either furnished or unfurnished when rented or acquired. However, all freshly created spaces have been furnished simply. The Sheikh Zayed Road, Business Bay, Jumeirah Lake Towers, Deira, and Bur Dubai are the prominent locations where these office spaces are for sale. For a 25 to 35 sq. m. area, the starting selling price for office space in Dubai is $68,100. However, the cost of renting and leasing can vary according to the size of the rented space.
Check our blog post about The Benefits of Investing in Property in Dubai.
Shop prices in Dubai
There are numerous choices available when it comes to shopping for sale in Dubai. Every shop type has certain qualities and advantages that make it suitable for a variety of businesses. For example, the prices of shops for sale in Dubai start from 980,000 AED in XL Tower, Business Day, Dubai.
To compare prices of different types of properties, read our blog about The Prices Of Apartments.
Commercial land prices in Dubai
Buying commercial land in Dubai is a profitable option that you could consider, a commercial property in Dubai would cost an average of about 8,500,000 AED. However, the prices would differ depending on the space and location of commercial land. In this guide, we specified in detail the best areas to buy affordable property in Dubai.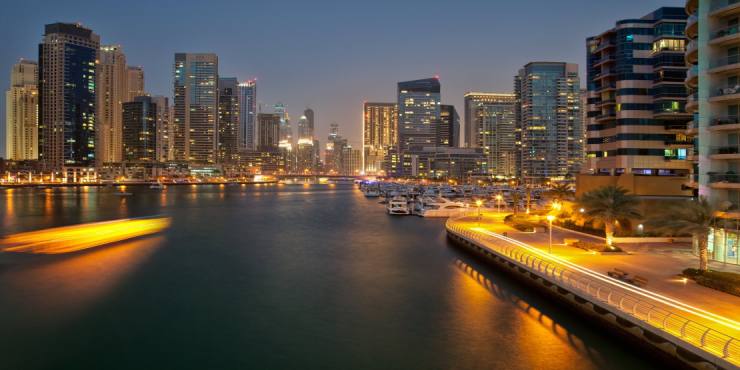 The feasibility of investing in Dubai commercial properties
Dubai, one of the world's most famous business hubs and tourism destinations, provides a cosmopolitan lifestyle and world-class attractions that are incomparable to anything else. Dubai is regarded as the UAE's investment capital for several valid reasons. It is the most multicultural location in the world due to the foreign people that make up 83% of its population.
Best offers of commercial property in Dubai by Imtilak Golden
Imtilak Golden provides complete services to investors looking to enter the emirate's real estate industry. Imtilak Golden strives to provide its clients with the most excellent real estate prospects available in the Dubai real estate market. Our services include after-sale services, including guidance on how to secure a title deed for a home and other services. Contact our time to get further information about commercial property prices in Dubai and all the available commercial properties.
Edited by Imtilak Golden ©
Do you like this topic? You can share it with your friends now