Property prices in Dubai 2023
Updated information about property in Dubai in 2023 by Imtilak Global. Also, find out whether Dubai real estate prices are attractive for investment, and future expectations about the direction of prices. Property prices in Dubai 2023
Are you looking to buy a property in Dubai in 2023? If so, you're likely wondering what to expect in terms of property prices. As one of the world's most exciting and dynamic cities, Dubai has been experiencing dramatic growth in recent years. The property market has seen a surge in prices, with the cost of purchasing a home in the city soaring. In this blog post, we'll take a look at the current trends in Dubai's property prices and what we can expect to see in 2023.
Dubai Property Price Index in the Last 10 Years
If you are considering investing in property in Dubai, you may be wondering what the outlook for property prices in the city is for 2023. In this blog post, we will explore the current trends in property prices in Dubai and make predictions about what the market may look like in 2023. We will also discuss the potential factors that could influence the future of property prices in the city. Finally, we will provide some advice for prospective buyers and investors looking to enter the Dubai property market in the coming years.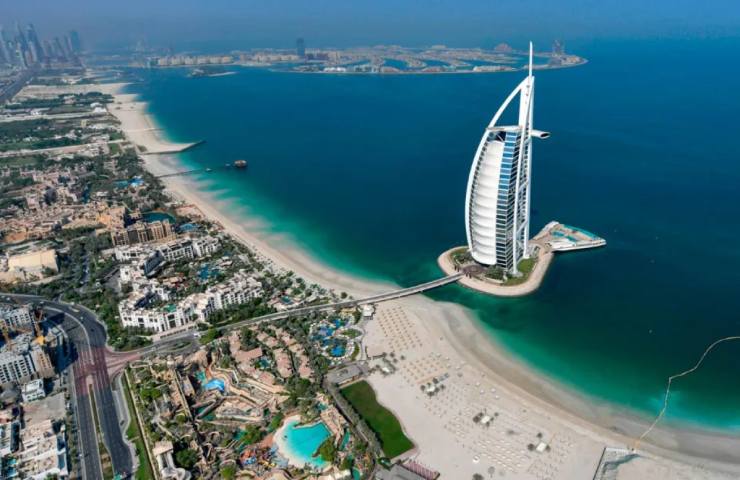 Average Property Prices in Dubai 2023
With its stunning skyline and increasingly competitive real estate market, Dubai has become one of the most sought-after cities in the world for property investment. In recent years, the city has seen tremendous growth in both residential and commercial property prices, and this trend is expected to continue over the next few years. In this blog post, we'll take a closer look at what to expect from the Dubai property market in 2023, so that you can make an informed decision when it comes to buying or investing in real estate.
| | |
| --- | --- |
| Property Type | Average prices in USD |
| Apartment | $140,000 |
| Villa | $272,000 |
| House | $760,000 |
| Land | $624,300 |
| Commercial property |  $68,100 for a 25-35 sq. mt. area |
Is Property Expensive in Dubai?
While property prices in Dubai may seem high compared to some other countries, it is important to note that most of the city's population are expats from all over the world who are attracted by the tax-free salaries and comparatively low cost of living. Therefore, while prices may be higher than in other parts of the world, they remain relatively affordable when taking into account the other benefits of living and working in the emirate.
Will Property Prices in Dubai Go Down?
The answer is not a simple yes or no. While it's hard to predict the future, experts believe that property prices are likely to remain steady over the next few years. Factors such as population growth, economic development, and the diversification of Dubai's economy will all affect the market, but it is generally expected that real estate prices won't take a huge plunge. Of course, it's always a good idea to research and compare the market before making any property purchases.
Future Expectations about Dubai Property Prices Trend
The real estate market will continue to remain stable in 2023. Property prices are expected to increase steadily due to strong demand from buyers. Prices of luxury apartments and villas are expected to remain high, as well as rental yields for investors. In addition, it is anticipated that the majority of investors will continue to be attracted to the region due to the relative stability, security, and excellent tax incentives available. Despite the global economic climate, Dubai's economy remains strong and resilient. The city has continued to attract major investments in infrastructure and businesses, resulting in steady economic growth and increased foreign investment. This has been beneficial to the local real estate market, as more people are looking to purchase homes in the region. Furthermore, due to its strategic location, many people are attracted to the region due to its proximity to other major international cities.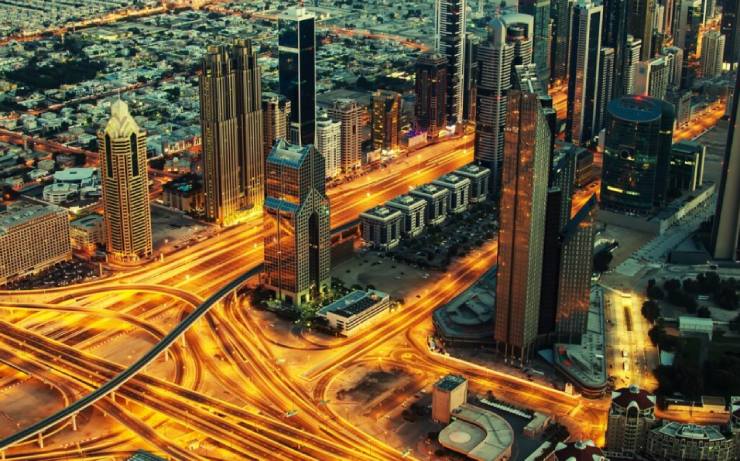 Are Real Estate Prices in Dubai Attractive for Investment?
Are real estate prices in Dubai attractive for investment? The answer to this question largely depends on one's individual circumstances. On the one hand, property prices in Dubai have increased significantly over the past few years, with certain areas experiencing more growth than others. On the other hand, the cost of living is also high, so it may not be a feasible option for everyone. Additionally, the government has imposed several restrictions on the purchase of property, such as the mortgage cap which limits the amount of debt buyers can take out.
The overall outlook for property prices in Dubai remains positive. Many investors are attracted to the city because of its diverse and thriving economy. With increasing levels of infrastructure development, it's possible that property values could go even higher over the next few years. This makes it an attractive option for those who are looking to invest long-term.
Buy Your Ideal Property at the Best price by Imtilak Global
Buy your ideal property at the best price by Imtilak Global. Dubai is a world-famous tourist and business destination and continues to be one of the most attractive locations to invest. Property prices are always on the rise and are expected to increase even more in the coming years. According to a report released by JLL, real estate prices in Dubai have seen an 8% rise since 2021, which is a positive sign for investors.
In addition to this, there are other factors that could influence the market. The Emirate's government is currently undertaking some major infrastructure projects, such as expanding its metro system and building a new international airport. These projects are likely to increase foreign investment in Dubai and will thus lead to an increase in property values.
Moreover, an increase in disposable incomes and a greater number of tourists due to favorable exchange rates could lead to a surge in demand for properties.
Edited by Imtilak Global ©
Wasl Properties Company Profile
Since its inception, Wasl Properties has developed several residential and commercial projects in Dubai. This article is...