Living in Dubai: cost, pros, and cons
Your ultimate guide about living in Dubai's pros and cons. Read also about the average cost of living in Dubai in 2023. Are you considering a move to Dubai? Before you make your decision, it's important to understand the cost of living and the pros, and cons of living in this vibrant city. In this blog post, we'll take a closer look at these factors so you can determine if Dubai is the right place for you to call home.
Dubai is a beautiful city located in the United Arab Emirates and is one of the most popular tourist destinations in the world. But what is it like to live in Dubai? In this blog post, we will explore the costs, pros, and cons of living in Dubai. From the high cost of living to the impressive job opportunities, there are many factors to consider when thinking about living in Dubai. We will discuss the pros and cons of living in Dubai and outline the costs associated with living in this vibrant city.
How to move to live in Dubai?
The first step is to find employment. If you already have a job that is willing to transfer you, then it should be relatively easy to make the move. If not, then you'll need to go through the process of looking for a job, getting a visa, and finding accommodation. It can be difficult to get a visa if you don't have a job lined up, so it's important to start your job search as soon as possible. Once you have a job, you can start the process of obtaining a work permit, which will allow you to work legally in the UAE. Finally, you'll need to arrange housing. The rental market is competitive and prices can be quite expensive. It's best to start your search early and compare prices from different areas to find the best deal.
Benefits of living in Dubai
Living in Dubai is an exciting prospect for many people, offering a modern and cosmopolitan lifestyle with plenty of unique cultural experiences. Whether you're considering a short-term stay or long-term relocation, it's important to understand the cost, pros, and cons of living in Dubai before making the move. In this blog post, we'll take a closer look at what it's really like to live in Dubai, breaking down the costs, benefits, and drawbacks.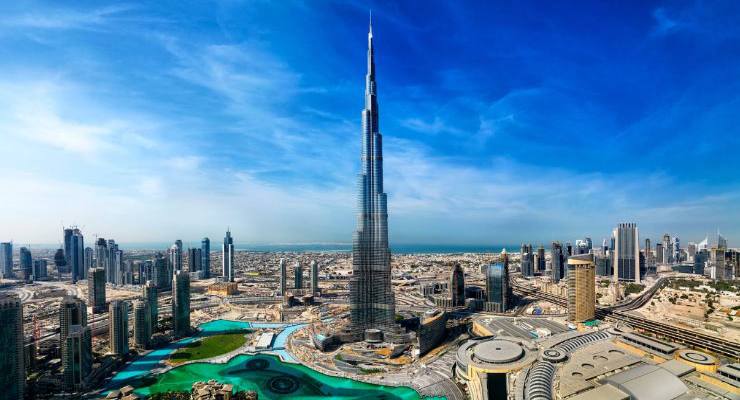 Disadvantages of living in Dubai
The hot desert climate can be quite challenging to adjust to. Temperatures regularly reach well over 100 degrees Fahrenheit during the summer months, so if you're not used to the heat, you may find it uncomfortable at first. Additionally, the high levels of dust in the air can cause respiratory issues if you're sensitive to allergens. However, the good news is that air conditioning is widely available and most buildings are equipped with cooling systems.
The average cost of living in Dubai
Depending on your lifestyle, you may end up spending more or less. For instance, if you like eating out frequently and shopping for luxury items, you will probably spend more. On the other hand, if you are frugal and tend to buy only what is necessary, then you can probably get away with spending much less. Additionally, it's worth noting that some items can be quite expensive due to taxes and import fees.
The cost of renting a house
The cost of renting a house in Dubai can vary significantly depending on the area you choose to live in. Generally, the most expensive areas are located along the beaches or closer to downtown. In those areas, the price per month can range from AED 10,000 (USD 2,725) to AED 120,000 (USD 32,700).
However, if you are willing to stay further away from the city center, there are more affordable options that can range from AED 7,500 (USD 2,050) to AED 8000 (USD 2,180) per month. Additionally, as there is no income tax in the UAE, these rental costs will be your only expenses when living in Dubai. In order to secure a property for rent in Dubai, you must have an Emirati guarantor. This guarantor must be a UAE citizen or a long-term resident that is willing to put up security for your rent.
Food and drink costs
Food and drink costs in Dubai are generally comparable to the prices found in many other cities around the world. Eating out is relatively affordable when compared to many other countries. In addition to this, there are several food delivery services operating throughout the city that can provide meals at even more economical prices.
While some grocery items may be slightly more expensive than in other countries, supermarkets offer a variety of discounts and sales which can help bring the cost down. Alcohol is not widely available for purchase outside of restaurants, bars, and hotels. However, those who have a valid license can purchase alcoholic beverages from licensed stores. All beverages are subject to a 20% excise tax. With careful planning and budgeting, food and drink costs in Dubai can be kept relatively low.
Transportation cost
If you plan to live in Dubai, transportation costs should be factored into your budget. For most people, the majority of their transportation costs will come from buying or renting a vehicle. Buying a car in Dubai is an expensive affair, with new cars costing around 40-50 percent more than they would in other countries. That being said, the cost of running and maintaining a car in Dubai is relatively low. Additionally, public transport is very affordable in Dubai and can provide a great way to get around the city.
Public transport in Dubai includes the metro and tram systems as well as buses. The metro is the cheapest and fastest way to get around the city, and fares are quite affordable. You can purchase single-trip tickets or monthly passes.
The bus system in Dubai is also reliable and convenient. Fares are generally much lower than the metro and it provides access to areas of the city not serviced by the metro.
Taxis are also an affordable option for getting around Dubai. Taxi fares are determined by distance, with the meter starting at around AED 3.5 and then increasing at AED 1.6 per kilometer thereafter. Ridesharing services such as Uber and Careem are also popular in Dubai and are generally cheaper than taxis. Overall, transportation costs in Dubai are generally quite affordable, depending on how much you plan to use public transport or if you choose to buy a car.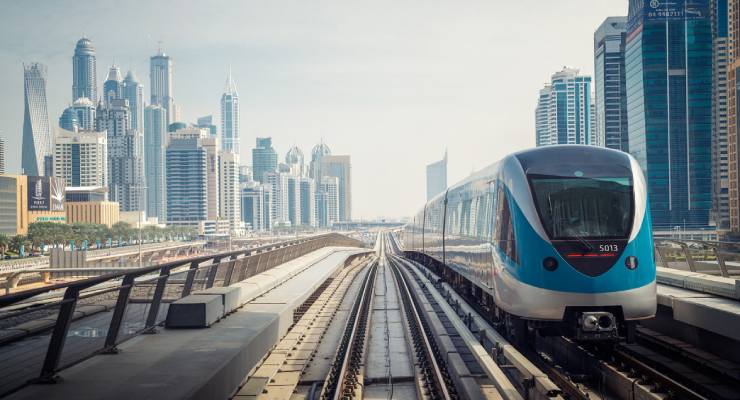 Study Fees
Study Fees in Dubai Studying in Dubai can be expensive depending on the university chosen. Tuition fees for local universities tend to be more affordable than for international universities. However, fees for international universities are still quite high compared to other countries.
In addition to tuition fees, students need to also factor in living expenses such as rent, transportation costs, food, etc. The living costs can vary greatly depending on what kind of lifestyle the student wants to live. For example, if the student is looking to rent a luxury apartment in a prestigious area then the costs will be much higher compared to someone looking to rent a simple room in a shared apartment.
The good news is that students who wish to study in Dubai can benefit from several scholarships offered by both local and international universities. These scholarships can be used to help cover the costs associated with studying in the city.
Healthcare costs
Healthcare costs in Dubai vary depending on the hospital and the treatments required. Basic treatments such as general check-ups are generally very affordable; however, more complex treatments can become more costly. For example, surgery and other specialist care can be pricey. It's important to ensure you are aware of the cost of treatment before booking an appointment.
Fortunately, there is a great range of healthcare insurance packages available that can help to cover some or all of the costs associated with medical treatment. Insurance packages can be tailored to your specific needs so it's important to do your research before purchasing a plan.
In addition to insurance plans, there are also a variety of government-funded healthcare services available. These can be accessed at local healthcare clinics that provide basic medical treatment. The quality of service is often considered to be better than what is offered at private hospitals. Overall, healthcare in Dubai is generally of a high standard.
Best places to live in Dubai
For those who want to be in the center of the action, the Downtown area is home to the iconic Burj Khalifa tower. The buildings here are some of the most luxurious in the city, but also come with a high price tag. Other popular areas include Palm Jumeirah, Marina Village, JBR (Jumeirah Beach Residence), and Emirates Hills. Each of these areas offers something unique and comes with amenities like luxury shopping malls, fine dining restaurants, and world-class hotels.
Start the experience of living in Dubai by owning a property by Imtilak Global
Not only can you find excellent apartments for rent or for sale but you can also find luxury homes. Owning your own place gives you more stability since rent prices can be quite high depending on where you live. Whether you're looking for a place to call home or an investment opportunity, there are plenty of properties that offer something for everyone.
When it comes to real estate, there are plenty of options. Imtilak Golden is a great choice if you're looking for an affordable and secure way to own a property in Dubai. Imtilak Golden offers you a unique opportunity to be part of the world-renowned development project at a fraction of the usual price. You'll get access to luxury amenities like gyms, pools, spas, and more. Plus, you'll also have access to some of the best deals on furniture, electronics, appliances, and more. All of this makes Imtilak Golden the perfect way to start living the dream of living in Dubai!
A great way to begin your experience living in Dubai is to invest in a property. Imtilak Golden offers a wide range of properties ranging from luxury apartments to villas, allowing you to choose the perfect property for you. Plus, Imtilak Golden also helps with property maintenance, so you can rest assured that your property is always well taken care of. Furthermore, they offer investment options that help make it easier to own a property without having to break the bank. So if you're considering living in Dubai, why not start your journey with Imtilak Golden?
Fortunately for many expats looking to move to Dubai, the city offers plenty of property options that are both affordable and of great quality. Imtilak Golden is a leading real estate agency with years of experience helping expats find the perfect place to call home. Whether you're looking for an apartment, villa, or even just a room in a shared living space, Imtilak Golden has something for you. They'll help you every step of the way to make sure you get exactly what you need at the right price.
If you plan to stay for more than a month, you must obtain a residence permit. Imtilak Golden is the ideal platform for buying a property as it helps guide you through the process of obtaining a residence permit. They provide easy access to reliable services such as relocation assistance and tenant-landlord services. Imtilak Golden also offers up-to-date information on housing market prices, so you can make informed decisions on the best investment options.
Edited by Imtilak Global ©