Investment in Dubai for Residency
The ultimate guide to obtaining residency in Dubai for investors, how to obtain and what are the advantages of each method and the conditions related to it? 2022-12-27
Last update
2023-01-30
Investment in Dubai for Residency
Are you looking for a secure and profitable investment opportunity in one of the most vibrant cities in the world? If so, investing in Dubai could be a perfect choice. From its stunning skyline to its buzzing economy, the emirate of Dubai has become an increasingly attractive destination for foreign investors seeking to gain a foothold in the Middle East. Here, we'll explore the range of investment options available to those looking to gain residency in Dubai.
Ways to obtain residency in Dubai by investment
Are you looking for an opportunity to invest and obtain residency in Dubai? If so, you have come to the right place! This blog post will guide you through the investment process for obtaining residency in Dubai. Here you will find information about the different types of investments available, the necessary documents required, and other useful advice about investing and residency in the city. Read on to find out more about how you can take advantage of this great opportunity!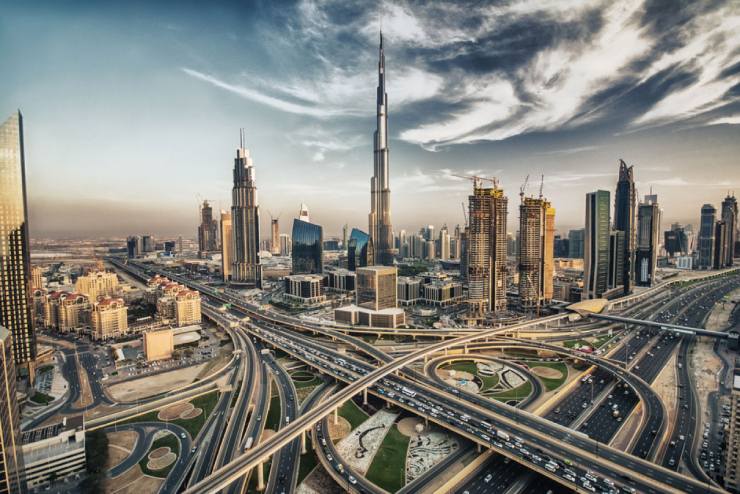 1. Residence by real estate investment
Real estate investment in Dubai is one of the easiest ways to gain residency in the city. With the growth of the city and the real estate market, there are various opportunities available for those interested in investing in property for a residence visa.
Under the Golden Visa scheme, investors who purchase property worth AED 1 million or more will be eligible for three-year residence visas with the possibility of renewal. This scheme is open to all nationalities, making it easy for investors to become residents of Dubai.
In addition, those purchasing property through Imtilak Golden Services will receive further benefits, such as a 5% discount on the purchase price, zero commission fees, and flexible payment plans. These services make it easier for investors to get the best value when purchasing their property and give them peace of mind that they are making a good investment.
Furthermore, Imtilak Golden Services offer professional guidance throughout the process, helping investors to find the right property and ensuring that they are informed about all of the necessary requirements and paperwork. This makes it easy for investors to gain their residency without any hassle
Features of residency in Dubai by real estate investment
Residency by real estate investment gives you and your family the right to own real estate assets such as apartments, villas, and commercial and office buildings. You can own or lease these assets and generate an income or just enjoy the property. Moreover, you will benefit from a renewable residency visa and you can get a better rate on a long-term residence visa when you own a property.
Conditions for obtaining residency by real estate investment
Dubai offers many lucrative real estate options, such as residential units, villas, apartments, and commercial properties. To qualify for residency, you will need to purchase a property worth at least AED 1 million (approximately US$270,000) or more, depending on the location. You must also show proof of sufficient funds to support yourself and your family during your stay. Once approved, you will be able to enjoy all the benefits of living in Dubai, such as access to free healthcare and education.
2. Residence by public investment
Another option for residency is the UAE Golden Card. This program is specifically designed to reward outstanding investors and entrepreneurs who have made a significant impact on the economy and have contributed to the diversification of its resources. Through this program, a qualified investor can receive permanent residency without the need to invest in real estate or take on other obligations. The card also offers additional perks such as access to educational and medical services, tax benefits, and more.
Features of residency in Dubai by public investment
The public investment option allows investors to invest a minimum amount of $1 million in eligible projects and businesses within the United Arab Emirates. This option requires the investor to make a substantial contribution to the economy of the UAE and also provides them with permanent residence status. It also provides access to world-class health care, education, and a variety of other benefits.
Conditions for obtaining residency by public investment
Those seeking residence by public investment must meet certain criteria and fulfill certain conditions. Generally, an applicant needs to be over 18, have no criminal record, and must invest a minimum of one million AED (approximately 270,000 USD) into one of the approved industries in the United Arab Emirates. Applicants must also be able to provide evidence of a regular income from outside of the UAE. Additionally, applicants may need to demonstrate that they are free from any infectious diseases.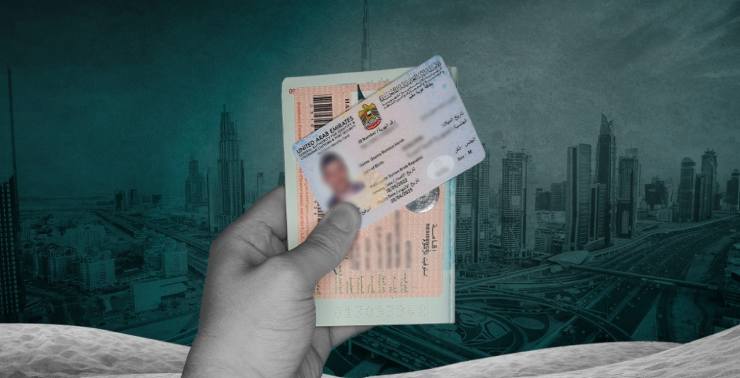 3. Residence for entrepreneurs
Dubai also has an attractive residency program specifically designed to attract entrepreneurs, investors, and start-up businesses. This program requires a minimum investment of AED 300,000 and entitles the applicant to a residency visa valid for three years. It is renewable on a yearly basis if all the necessary requirements are met, including proof of business activity and financial solvency. The investment visa provides the holder with access to a number of government services and benefits, including the ability to open a business bank account.
Features of residency in Dubai for entrepreneurs
Entrepreneurs who invest in the UAE and live in the country can enjoy a range of benefits including visa-free travel to more than 160 countries, and access to world-class healthcare, educational facilities, and business infrastructure. Investing in the UAE can also help to reduce the costs of doing business, as the country has some of the most competitive taxation rates in the world. With a population of over 9 million, the country also offers entrepreneurs an ideal environment for business and investment opportunities.
Conditions for obtaining residency in Dubai for entrepreneurs
Entrepreneurs who wish to obtain residency must meet certain criteria. First, they must prove that their venture is of real economic benefit to the UAE, and second, they must demonstrate sound business experience and qualifications, such as a college degree or evidence of prior successful businesses. They must also have enough capital to fund the venture, which will be determined by the Department of Economic Development upon review. Additionally, entrepreneurs must obtain approval from relevant government authorities and comply with all relevant regulations and laws.
Imtilak Golden services for real estate investors in Dubai
Imtilak Golden offers you integrated services starting with finding a suitable property that meets your budget and needs to finalizing the purchase process as well as after-sale services.
Edited by Imtilak Golden  ©
Do you like this topic? You can share it with your friends now