Luxury Properties for Sale in Istanbul
Find your luxury property in Istanbul with our selection of high-end villas and apartments. Browse our listings today and discover the best properties for sale in Istanbul.
Properties found: 107
USD

EUR

SAR

AED

KWD

OMR

QAR

BHD

JOD

DZD

YER

TRY

GBP

CHF

CAD

AUD

CNY

RUB
What Is Luxury Real Estate?
High-end residential homes that provide a degree of quality, exclusivity, and extravagance above typical residential properties are referred to as luxury real estate. These homes are frequently distinguished by their outstanding features, first-rate facilities, desirable locations, and opulent architectural characteristics. Affluent people or high-net-worth investors seeking an opulent lifestyle are the target market for luxury real estate.
The Advantages of Buying a Luxury Property in Istanbul
Involves Less Risk
In Istanbul, high-end homes are frequently found in prestigious areas that have a developed infrastructure and numerous facilities. The risk associated with real estate investments is lower in these places because they are often less impacted by market or economic volatility.
Assured Capital Growth
Over the years, Istanbul's real estate market has consistently expanded, and luxury homes in particular have exhibited impressive rates of appreciation. Purchasing a luxury home in Istanbul may guarantee capital growth, which over time can dramatically raise the property's worth.
Lucrative Rental Opportunities
Tourists, expatriates, and business people all like visiting Istanbul. High-end tenants looking for unique and luxurious lodgings frequently rent luxury residences. A luxury real estate investment in Turkiye may lead to profitable rental prospects, providing the property owner with a consistent flow of rental revenue.
No Need to Worry about Resale Values
Given their status and demand, luxury houses in Istanbul often retain their value well and are protected from market volatility. Due to the continued high demand for luxury residences, owners don't need to worry as much about the resale value of their investments.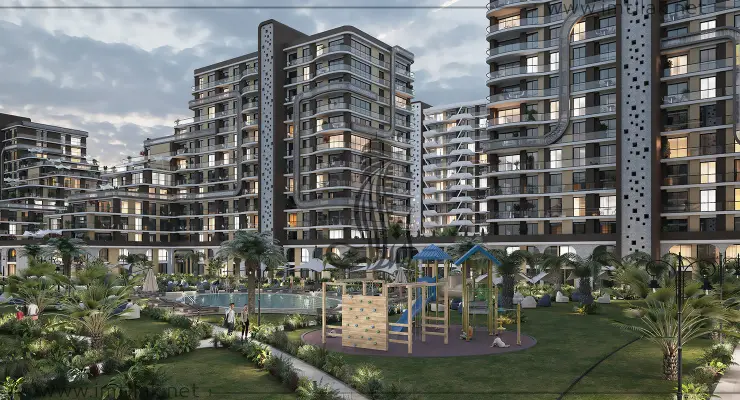 Provides an Effective Inflation Hedge
Real estate, especially upscale homes, works well as an inflation hedge. Property values and rental costs increase along with the cost of living. Having a luxury home in Istanbul might protect you against the loss of your buying power brought on by inflation.
Check out our offers for the best luxury villas available in Istanbul.
Tips for Buying a Luxury Investment House
Establish Your Priorities
Set your priorities and investing objectives upfront. Are you looking for a property for personal use, investment purposes, or rental income? You may narrow down your search for homes that fit with your investing plan by being aware of your objectives.
Have a Clear Understanding of the Risks
The risks associated with investing in luxury real estate are unique and include market swings, economic unpredictability, and significant maintenance and holding expenditures. To identify and manage these risks effectively, do an in-depth study on the local real estate market, economic trends, and regulatory environment.
Get the best deals on luxury Apartments in Istanbul and live in one of the best cities in the world.
Always Hire Local Experts
Engage local real estate professionals who have an in-depth understanding of the area's luxury market, such as real estate agents, brokers, and property managers. They can assist you understand local laws and market dynamics, find relevant investment possibilities, and offer insightful advice.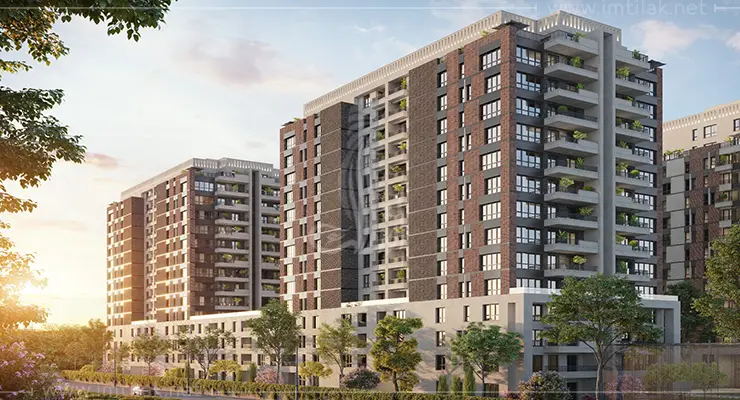 How Imtilak Can Help You Buy a Luxury Property in Istanbul?
Imtilak Real Estate is a company known for its high-quality services. Imtilak tries to provide the best experience for all parties in the real estate market by focusing on customers' needs and desires. Imtlak offers various properties that come in different styles and shapes in prime locations. So if you want to buy a luxury home, contact our team and enjoy the free consultation service.
Edited by Imtilak Real Estate ©
Do you like this topic? You can share it with your frien
Istanbul Region Report


The most favorite cities for foreign investors
The nationalities that owned the most in Turkey