Everything to know about Al Qusais Area of Dubai
Al Qusais area in Dubai is good for living and investment. This article provides detailed information about the Al Qusais area of Dubai in terms of infrastructure, location, and real estate investment. Everything to know about Al Qusais Area of Dubai
Al Qusais is one of Dubai's largest and oldest neighbourhoods, and it provides a variety of economical and practical living alternatives. Al Qusais, a vibrant residential neighbourhood in the city's east, draws families, working professionals, and expatriates.
Al Qusais Area of Dubai Overview
Location
Al Qusais is located in the Deira neighborhood of Dubai, surrounded to the west by Sharjah and to the north by the Dubai International Airport. Due to its convenient access to major roads like Sheikh Mohammed Bin Zayed Road (E311) and Emirates Road (E611), travelling to other areas of Dubai and beyond is made simple.
Infrastructure
There is a residential and business district called Al Qusais, Dubai. Its location between Sharjah and Dubai International Airport makes it handy for locals and companies.
While visitors must rely on street parking, apartment building renters are supplied with parking spaces. The Green Line, one of the main lines for the Dubai Metro, has five stops in this neighborhood. In this development, there are metro stations at Stadium, Al Nahda, DAFZA, Al Qusais, and Etisalat. The rest of the region not served by the metro is serviced by a vast bus network that has been created by the Roads and Transport Authority (RTA).
Schools and Universities
There are several educational facilities in Dubai's Al Qusais neighborhood. Here are a few renowned colleges and universities:
The Westminster School, Apple International School, and Dubai Scholars Private School in Al Qusais 1 all use the UK curriculum. The Millennium School and Bilva Indian School are two well-known Indian institutions.
You may also want to read about the Dubai Bluewaters Island.
Shopping Places
There are a number of shopping centers in Dubai's Al Qusais neighborhood where locals and guests may discover a range of retail stores, supermarkets, and other retailers. Here are a few well-liked retail areas:
One of the earliest retail centers built in Dubai, Al Mulla Plaza is also regarded as a regional icon. It has retail establishments, jewelry shops, marketplace booths, and an eating space for families. Al Qusais is not far from Madina Mall.
Entertainment venues
Several entertainment options are available in the Al Qusais neighborhood of Dubai for locals and guests to enjoy leisure pursuits, movies, and other sorts of entertainment. Here are a few well-liked entertainment spots in or close to Al Qusais: Al Ahli Horse Riding Club, Day Dome Fitness Centre, Powerzone Fitness Centre, Body and Soul Health Club, and Just Fitness are just a few of the many gyms in Al Qusais.
Learn more about the best places to live in Dubai.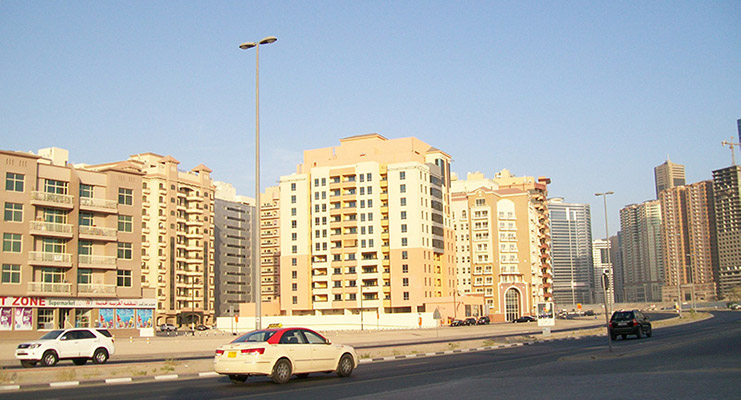 Advantages of Living in Al Qusais Area of Dubai
Lots of apartments to choose from
Apartments in Al Qusais come in a variety of sizes and price points to suit a variety of needs. You may discover a variety of possibilities in the region, whether you're searching for a modest studio apartment or a larger residence.
The accessibility of parking spots is one benefit of residing in Al Qusais. It is easier for residents and tourists to park their cars because the neighborhood's many residential buildings and business buildings have designated parking areas.
Ease of public transportation
Al Qusais is well-served by public transportation options, particularly the Dubai Metro. The Red Line of the Dubai Metro runs through Al Qusais, providing easy access to other parts of Dubai. This makes commuting and traveling within the city more convenient and efficient.
Al Qusais is renowned for having rental costs that are considerably cheaper than those in certain other Dubai neighborhoods. For those or families searching for more cheap housing alternatives while still taking use of the facilities and convenience of living in Dubai, this may be helpful.
Check out our Guide for Living in Dubai.
Is Al Qusais Area of Dubai a Good Choice for Buying a Property?
Al Qusais' suitability as a real estate investment relies on a number of variables and personal preferences. When assessing Al Qusais as a viable site for real estate investment, keep the following in mind:
Compared to other neighbourhoods of Dubai, Al Qusais is well recognized for having significantly more cheap real estate prices. Al Qusais may be a good alternative if you're searching for something more reasonably priced.
Shopping malls, supermarkets, schools, hospitals, and leisure places are just a few of the attractions and services available in Al Qusais. These comforts being close by can improve people' quality of life.
Al Qusais has excellent access to the transportation network. It offers quick access to main roadways and is connected to other areas of Dubai by the Red Line of the Dubai Metro. This may help travel to work and navigate around the city.
The Advantages of Real Estate Investment in Al Qusais Area of Dubai
Consistently Growing Population
Dubai's population has been steadily increasing throughout the years as a whole. Because it is a residential location with good transportation, Al Qusais has drawn people searching for more cheap accommodation. Increased demand for rental properties and potential capital growth may be influenced by the expanding population.
Consistent Development & Innovation
Al Qusais has also witnessed development over time, and further improvements are expected in terms of transportation, facilities, and overall infrastructure.
In comparison to certain other posh neighbourhoods in Dubai, Al Qusais can provide greater rental returns due to its relatively more cheap property pricing. For real estate investors, the demand from renters looking for cheaper housing choices and the reduced entry cost may lead to favorable rental returns.
The Al Qusais region is famous for its security and safety. Residents and home owners may feel safe because of the city's strict rules and low crime rate. This element adds to Dubai's allure as a location for real estate investment.
Investment Opportunities in Al Qusais by Imtilak Global Real Estate
If you are looking for a profitable investment opportunity in Dubai, look no further than Al Qusais. This area offers a high rental yield, a low entry cost, and a convenient location close to major landmarks and facilities. You can find the best deals in Al Qusais with Imtilak Global Real Estate. Contact us today and let us help you find your ideal property in Al Qusais.
Edited by Imtilak Global ©
Do you like this topic? You can share it with your friends now!