Prices of apartments in Dubai 2023
An updated guide on average apartment prices in Dubai 2023, in which we show prices in dollars, UAE dirhams, and Indian rupees. Read also about the expectation of apartment prices in Dubai by Imtilak Global. Dubai apartment price index in recent years
Despite continuing to be more than 10% higher on an annual basis, Dubai property prices declined month over month for the first time this year in June, according to research by Property Monitor. The Property Monitor Dynamic Price Index, which measures the trends in residential property prices across 42 neighborhoods in Dubai, dropped from 142.70 in May to 142.25, a loss of 0.45 index points.
According to figures from the Dubai Land Department, the value of property transactions in the emirate increased by approximately 55% to Dh22.7 billion in June. 70.8 percent of 2021's total sales volume had been met as of July 1.
Apartment prices have increased by an average of 0.6% every month, to AED899 per square foot ($244.76), while villa prices increased by 1.2%. According to ValuStrat, there was no monthly change in capital values for flats in a number of Dubai neighborhoods, including International City, Business Bay, Jumeirah Village, Discovery Gardens, Dubai Sports City, Remraam, and Dubai Production City.
Even still, the capital gains for apartments in Dubai increased by 7.2% in October compared to the same month last year. Apartment units in the Palm Jumeirah, Burj Khalifa, and Jumeirah Beach Residence all experienced annual rises of 15.6%, 12.7%, and 11.6%, respectively, but the gains were more pronounced in other famous places.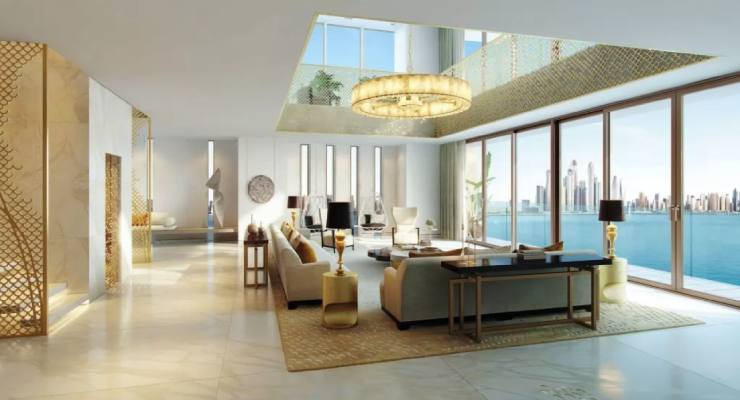 The average apartment price in Dubai in dollars
A one-bedroom apartment in JLT typically costs AED 5,519.66 (USD 1502.68) per month or AED 66,236 (USD 18032.23) per year for rent.
The average apartment price in Dubai in UAE dirhams
For a studio apartment, the typical rent in the United Arab Emirates is between 30,000 and 50,000 AED (8,100 and 13,600 USD) a year. Apartments with one or two bedrooms cost between 70,000 and 100,000 AED (19,000–27,220 USD).
To be familiar with Dubai real estate market check our guide about Villa Prices In Dubai
The average apartment price in Dubai in rupees
The average expenditure for a family of four Indians is 12,778 AED (2,86,270 INR). This sum covers food, lodging, travel, clothing, etc.
Are apartment prices in Dubai high?
Due to the significant demand from local and international investors, Dubai's property prices have been increasing. According to Asteco, average apartment sales prices increased 17% over the previous year and 3% over the previous quarter as of the third quarter of this year. The price of villas increased by 19% annually and 3% quarterly. However, there are many benefits of buying an apartment that make up for the higher price such as high rental return and tax-free investment.
Apartment prices in some areas and projects of Dubai
| | | | |
| --- | --- | --- | --- |
| Area / Project | Price in USD | Price in UAE Dirhams | Price in Rupees |
| Apartment price in Dubai Marina | 182,500 USD | 670,000 AED  | 14,806,000 INR |
| Apartment price in Dubai Downtown | 476,000 USD | 1,750,000 AED | 38,672,000 INR |
| Apartment price in Dubai Hills | 433,000 USD | 1,590,000 AED | 35,136,000 INR |
| Apartment price in Dubai International City | 90,000 USD | 330,000 AED | 7,292,000 INR |
Is it a good investment to buy an apartment in Dubai?
UAE is famous for its policies that promote investment. In Dubai, investments are exempt from annual property taxes, income taxes, capital gains taxes, rental revenue taxes, and VAT (VAT). As a result, an investor may devote a lot more of their financial resources to buying real estate and earning bigger profits.


Dubai apartment price forecast
Price increases will continue in the next years in Dubai's real estate market. In Dubai real estate in 2023 and 2024, this growth will, however, decline to just 4.5% and 3.0%, respectively. Despite this, it is anticipated that the market will continue to be steady and offer investors a reliable inflation hedge.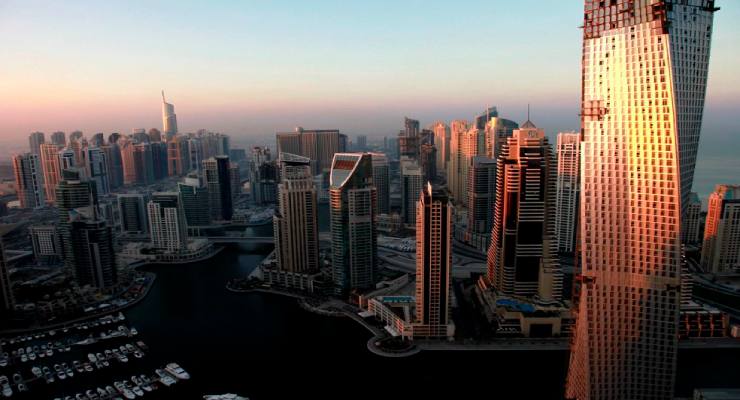 Get the best Dubai apartment offers by Imtilak Global
Imtilak Global provides complete services to investors looking to enter the emirate's real estate industry. Imtilak Global strives to provide its clients with the greatest real estate prospects available in the Dubai real estate market. Our services include after-sale services, including guidance on how to secure a title deed for a home and other services.
Edited by Imtilak Global ©
Do you like this topic? You can share it with your friends now
Wasl Properties Company Profile
Since its inception, Wasl Properties has developed several residential and commercial projects in Dubai. This article is...