Business Bay Area of Dubai Guide
Business Bay is one of the best areas of Dubai for living and investing. Learn about the Business Bay area in terms of infrastructure such as schools, hospitals, and shopping places. Business Bay Area of Dubai Guide
To feel the vibrant and exciting life of Dubai your goal must be towards Business Bay. This area is characterized by high skyscrapers touching the sky and entertainment that will make your soul bloom. This guide will provide everything you need to know about Business Bay Dubai, including its infrastructure, amenities, attractions, and transportation.
Business Bay Area of Dubai Overview
There is a major commercial district called Business Bay. One of the most renowned and sought-after business locations in the city, it is a constantly growing sector. An overview of Dubai's Business Bay is shown below:
Location
Between Sheikh Zayed Road and the Dubai Water Canal, Business Bay provides easy access to the city's main thoroughfares and strategic locations. It is close to the well-known Dubai International Financial Centre (DIFC) neighborhood and situated south of Downtown Dubai.
Infrastructure
A bustling business and commercial zone in Dubai, Business Bay has witnessed tremendous infrastructural growth over time. A robust road system connects the Business Bay region well. The district's major thoroughfare, the Sheikh Zayed Road (E11), provides quick access to various areas of Dubai. Al Khail Road and the Dubai Water Canal are also significant local transit thoroughfares.
There is absolutely no difficulty in navigating the neighborhood. For individuals who depend on public transportation, there is a choice of taxis and buses as well as the Business Bay Metro Station on the Dubai Metro Red Line. The Burj Khalifa/Dubai Mall Metro Station, Financial Centre Station, and Emirates Towers Station are additional metro stations that are close to Business Bay.
Learn about the Best Area To Buy Villa In Dubai.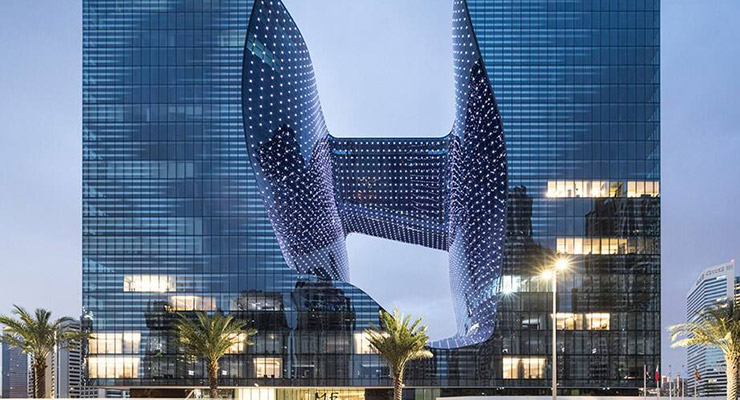 Schools and Universities
The bustling business and commercial center of Dubai's Business Bay neighborhood is well-known. There are still a number of educational institutions that serve the neighborhood, even if there may not be as many schools and universities there as in other residential areas. In Dubai's Business Bay neighborhood, a few notable colleges and institutions are listed below:
There are several primary and secondary schools close to Business Bay, including Safa British School, GEMS Our Own Indian School, and Dubai International School.
The American curriculum is used at Dubai International School Al Quoz, which provides instruction for students in kindergarten through grade 12.
Shopping Places
There are several shopping areas in Dubai's Business Bay that serve both locals and tourists. The following are some popular stores:
The Dubai Mall is a well-liked destination for shopping because of its remarkable collection of fashion brands, but Business Bay's Bay Avenue Mall also features a nice range of shops, eateries, and spas. The Bay Avenue Mall is home to a number of well-known stores, including Made to Measure (M2M), Signature Studio, and Big Brands.
Learn about The Best Areas To Live In Dubai.
Entertainment Venues
There are several entertainment places in Dubai's Business Bay neighborhood where locals and guests may engage in a variety of leisure activities. The following list of popular entertainment spots:
Dubai Opera
Dubai Mall
The Dubai Fountain
The Lounge, Burj Khalifa
Bay Avenue Park
Advantages of Living in Business Bay Area
The Business Bay region is a desirable place to live because of the many benefits it offers. The following are some major benefits of residing in the Business Bay region:
The perfect place for families
Business Bay provides a range of housing options, including spacious flats and villas, in a welcoming environment for families. Living in a complex with facilities like parks, playgrounds, and swimming pools would be ideal for families.
Business Bay is a well-liked meeting spot for residents because of its convenient position in the heart of Dubai. Its strategic location makes it convenient to access major transportation networks, including highways, metro stations, and bus routes. This accessibility makes navigating the city easy and quick.
Living at Business Bay enables you to use a variety of first-rate amenities. There are excellent hospitals, supermarkets, retail malls, and schools in the region. All required amenities and services are nearby, allowing residents to live comfortably.
Business Bay is renowned for having a multicultural population that draws people from many ethnicities and cultural backgrounds. This variety fosters a lively and cosmopolitan atmosphere and provides an opportunity for interaction with people from various backgrounds and cultural immersion.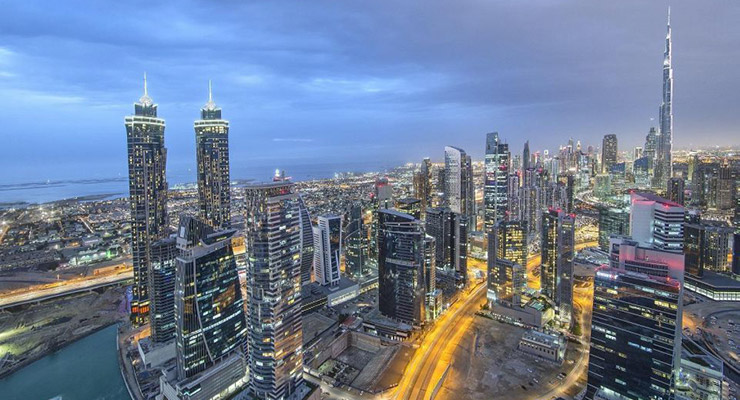 Is the Business Bay Area of Dubai a Good Choice for Buying a Property?
Business Bay is regarded as a premier area for purchasing real estate. The homes in this neighborhood are competitively priced and well worth the investment for professionals who frequently have to go there for business. Taking into account the time and money they would save by not traveling far each day. Additionally, Business Bay has been built differently, with wide-open roads and the most modern infrastructure, so residents will enjoy all the conveniences of city life without having to deal with Dubai's traffic or packed streets. Residents will essentially have the best quality of living in the UAE.
What Are the Best Buildings to Buy Apartments in Business Bay?
Various studio to four-bedroom apartments are available in the area. Additionally, you may choose between penthouses and duplexes if you're looking for larger apartments. Executive Towers, Al Habtoor City, DAMAC Towers by Paramount Hotels and Resorts, U-Bora Tower, and Millennium Binghatti Residences are the best apartment complexes in Business Bay.
Investment Opportunities in Business Bay by Imtilak Global Real Estate
Dubai is full of investment opportunities that are profitable and promising. And Business Bay is one of the best areas to invest in. But the first step to making a successful investment in real estate is to find a reliable agency. Imtilak Global Real Estate is a leading company that provides comprehensive services to investors in Dubai. We have a team of experts who can help you find the best property in Business Bay, negotiate the best price, handle the legal procedures, and manage your property. Contact Imtilak Global Real Estate today!
Edited by Imtilak Global ©
Do you like this topic? You can share it with your friends now!