How to Buy Property in Dubai from the USA?
USA citizens can purchase property in Dubai, subject to the Foreign Ownership of Real Estate in Dubai law. This article is a comprehensive guide on buying property in Dubai from the USA. Dubai, a city of wonders and splendor, has won the hearts of people all over the world with its exceptional fusion of modernism, luxury, and cultural diversity. Dubai, one of the richest cities on earth, is a representation of majesty and aspiration. Dubai invites people looking for a remarkable location to call home, from its stupendous architectural masterpieces punctuating the skyline to its dynamic lifestyle and boundless options.
Can a USA Citizen Buy Property in Dubai?
In Dubai, anybody may own a home, regardless of religion or nationality. The United Arab Emirates (UAE), which consists of seven emirates, includes Dubai. The city has recently gained popularity as a vacation, leisure, and business destination because of its strong economy and simple visa requirements. Foreigners may now buy houses in Dubai with ease. A large number of engineering and real estate development companies have sprung up in Dubai as a result of rules that the Dubai government enacted allowing foreigners to own freehold property there. The bulk of the city's property owners are Americans, Indians, and Chinese.
What Types of Property Can USA Citizens Buy in Dubai?
Different types of properties in Dubai have different ownership laws and requirements for foreigners looking to purchase or sell.
Freehold Properties
Purchasers of freehold homes have complete ownership and control over both the building and the land it stands on. Freehold property ownership is often awarded to both UAE citizens and international people or corporations and has no time restriction on it. Freehold properties give the owner freedom and a sense of long-term stability and can be used for residential, commercial, or mixed purposes.
Every year, the DLD updates the freehold areas, some of which include:
The Palm Jumeirah
Downtown Dubai
Burj Khalifa
Dubai Marina
Leasehold Properties
On the other hand, leasehold properties require a contract between the purchaser (the lessee) and the landowner (the lessor) for a certain amount of time. Depending on the conditions of the agreement, the lease's tenure, which can last anywhere between 30 and 99 years, belongs to the lessee. In some places, such as in specially designated land regions or projects controlled by the government or particular companies, leasehold properties are frequently found.
The Best Areas of Dubai to Buy a Property
Dubai provides a wide variety of real estate investment opportunities, each with its own distinctive qualities and allure. Your personal tastes, lifestyle, financial situation, and investment goals will ultimately determine the best neighborhood in Dubai to purchase a house in. Here are a few of Dubai's most well-liked and sought-after neighborhoods:
Palm Jumeirah
Jumeirah Beach Residence (JBR)
Emirates Hills
Business Bay
How to Buy a Property in Dubai from the USA?
There are quick and simple procedures to follow in order for foreigners to purchase real estate in Dubai, and they vary depending on whether you are buying a new or secondhand unit:
Selecting a developer (for new units) that has received the DLD's approval.
Selecting a real estate agent in Dubai who has a Real Estate Regulatory Agency registration.
Obtaining a loan (if required).
Requesting a no objection certificate (for a new or resale apartment).
Registering the property in your name at DLD.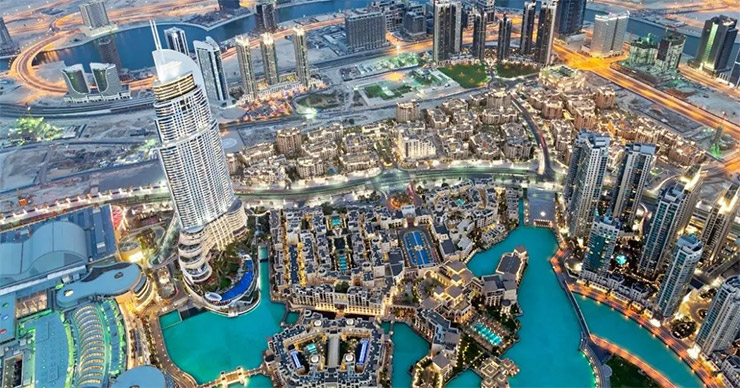 What Should You Do if Things Go Wrong?
Remain neutral and assess the circumstance impartially. Recognize what went wrong, how it has affected you, and what choices you may have.
Even if it's normal to feel angry or annoyed, it's crucial to maintain your composure and professionalism. Losing your temper or behaving rashly might make the problem worse and make it more difficult to find a solution.
Contact the appropriate people, such as the developer, real estate agent, or relevant authorities, to voice your worries and displeasure. Clearly state the problems you've run into and, if you can, back them up with examples. Finding a solution that works for both parties may frequently result from effective communication.
Try and find the silver lining
Consider speaking with a lawyer who specializes in real estate issues if the problem is substantial or if your efforts to settle it have failed. They can offer advice on your rights, duties, and even available legal remedies.
If you think there has been wrongdoing or that your rights have been abused, you can submit a complaint to the relevant regulatory or consumer protection agency. Give them all the information and supporting materials they require to understand your case.
How Does Imtilak Global Help to Buy a Property in Dubai from the USA?
Buying property in Dubai from the USA can be a rewarding and profitable investment, but it also comes with challenges and risks. You need to be aware of the legal, financial, and cultural aspects of the real estate market in Dubai.
Imtilak is a reliable and reputable partner who can guide you through the process and help you find the best deals. Contact us today and book your free consultation.
Edited by Imtilak Global ©
Do you like this topic? You can share it with your friends now!
Wasl Properties Company Profile
Since its inception, Wasl Properties has developed several residential and commercial projects in Dubai. This article is...