Ultimate Guide on Buying Property in Dubai for Indians
Are you Indian and want to buy a property in Dubai? Here you will find a comprehensive guide on conditions, procedures, and the best areas to own. Also, read Imtilak Global tips before buying a property in Dubai. Is Dubai Good for Indians?
Indians in Dubai make use of all the comforts of home because they have built up a sizable community there over the years. There is no shortage of services and businesses that cater to the Indian expat community in Dubai.
There are a dizzying number of Indian restaurants in Dubai, from cafes that specialize in street food like chaat to fine-dining establishments that are continuously reinventing, for people who miss the spices and rich flavours of Indian cuisine.
Given that the majority of people in Dubai speak English and that stores, information boards, and traffic signs are all likewise translated into English, Indians should have minimal trouble interacting with locals and navigating the city.
Can Indians Buy Property in Dubai?
With its renowned architecture and infrastructure, Dubai is a real estate haven. The majority of international real estate investors follow Dubai's real estate market, and India is one of the top nations buying property there.
Indian nationals can buy property in Dubai. Indians have ranked amongst the top nationalities to invest in Dubai real estate for several years.
Why Do Indians Prefer to Invest in Dubai Real Estate?
In comparison to India, Dubai's property registration procedure is significantly better and simpler. Additionally, an Indian is likely to be granted a Dubai resident visa if they spend more than 1 million dirhams in Dubai real estate. In comparison to India, the cost of real estate in Dubai is far lower.
Conditions for Buying Property in Dubai for Indians
In Dubai, foreign investors are allowed to purchase commercial properties, such as office buildings and retail spaces, under certain conditions. Here are some of the key considerations for foreign investors looking to buy a commercial property in Dubai:
Freehold ownership: Foreign investors can buy commercial properties on a freehold basis, which means they have the right to own the property in perpetuity. However, certain restrictions may apply depending on the location of the property.
Pre-approval: Foreign investors must obtain pre-approval from the Dubai Land Department (DLD) before purchasing a commercial property in Dubai. This process involves submitting various documents, including proof of identity, proof of income, and proof of financial capability.
Financing: Foreign investors can finance their commercial property purchase through a mortgage from a local bank. However, the maximum loan-to-value ratio (LTV) that banks are allowed to offer is generally lower for commercial properties compared to residential properties.
Business Setup: Foreign investors must also consider the process of setting up a business in Dubai, which may involve obtaining various licenses and approvals from the relevant authorities.
It's important to note that these are general guidelines and that specific requirements may vary depending on the specific property and the investor's circumstances.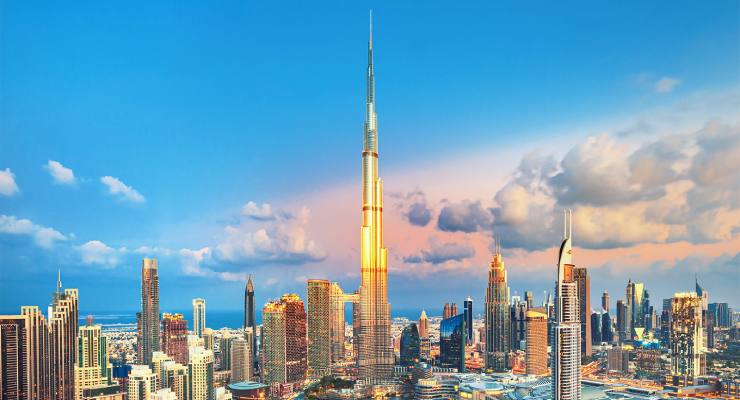 Best Areas to Buy Property in Dubai for Indians
High Net Worth Individuals (HNIs) from India wishing to invest in homes in Dubai have made places like Downtown Dubai, Dubai Marina, and Jumeirah Lake Towers some of their favourite locations.
Imtilak Global Advice to Indians before Buying Property in Dubai
You should be certain about the kind of property you wish to purchase.
Contact reputable, competent real estate firms.
Understand the advantages of due diligence
Calculate the taxes and fees
Understand Mortgages
Imtilak Global Services for Indians
Imtilak Global, the leading real estate company in Dubai, offers full services to investors wishing to invest in the emirate's real estate market.
Imtilak Global works to give the best real estate opportunities available in the real estate market in Dubai to its distinguished customers, and the company undertakes post-purchase services from the procedures for obtaining the title deed, residence and various other services.
Imtilak Global is based on its extensive experience in the international and local real estate market, as it is a regional company that owns several offices in different countries working in many investment fields, the most important of which are real estate markets.
Edited by Imtilak Global  ©
Do you like this topic? You can share it with your friends now.
Wasl Properties Company Profile
Since its inception, Wasl Properties has developed several residential and commercial projects in Dubai. This article is...