Dubai Sports City Ultimate Guide
Learn in detail about Dubai Sports City in terms of location and infrastructure. Read also about the advantages of living and buying a property in Dubai Sports City. Dubai Sports City Ultimate Guide
Dubai Sports City is a thriving community that provides a remarkable fusion of residential and lifestyle opportunities. This distinctive community, which is located within the busy city of Dubai, is committed to sports, leisure, and a vibrant way of life. We will delve into what it's like to live in Dubai Sports City and examine the intriguing possibilities of purchasing a property in this dynamic area in this extensive guide. Dubai Sports City has something to offer everyone, from top-notch athletic facilities to a variety of housing options. So, lace up your boots and come along as we explore the fascinating world of Dubai Sports City.
Dubai Sports City Overview
Location
Strategically situated in the center of Dubai, United Arab Emirates, lies Dubai Sports City. It has great access to other important parts of the city because of its location along Sheikh Mohammed Bin Zayed Road (E311).
Infrastructure
Dubai Sports City has a strong infrastructure and provides both locals and visitors with easy access to public transportation. The following are some important specifics regarding the public transportation system in Dubai Sports City: Dubai Sports City Metro Station, buses, and taxis.
Schools and Universities
Families living in the area have a variety of educational options thanks to the numerous reputable educational institutions located in Dubai Sports City. In Dubai Sports City, a few renowned colleges and universities are listed below:
Victory Heights Primary School
The Wonder Years Nursery
The University of Balamand
Bradenton Preparatory Academy
Dubai International Academy (DIA)
Sports Academy
You may also want to read about
Al Qusais Area Of Dubai
.
Clinics and Hospitals
Through a number of clinics and hospitals situated in and around the area, Dubai Sports City offers locals and visitors access to high-quality medical care. In Dubai Sports City, there are a few noteworthy medical facilities.
Your Health Clinic
Medcare Medical Centre
Emirates Hospital in Motor City
Mediclinic Parkview Hospital
Saudi German Hospital
Magnum Gulf Medical Center
Shopping Places
For residents and visitors, Dubai Sports City has a wide range of shopping options, from convenience stores to retail establishments. Here are a few well-liked shopping centers close to Dubai Sports City:
City Centre Me'aisem
Mall of the Emirates
Ibn Battuta Mall
Dubai Marina Mall
You may also want to read about
Bluewaters Island Area
.
Entertainment Venues
The diverse interests of locals and visitors are catered to in Dubai Sports City's assortment of entertainment venues and attractions. The following are a few of the well-liked entertainment choices in and around Dubai Sports City:
Dubai Sports City Stadium
The Els Club
Dubai International Cricket Stadium
The ICC Academy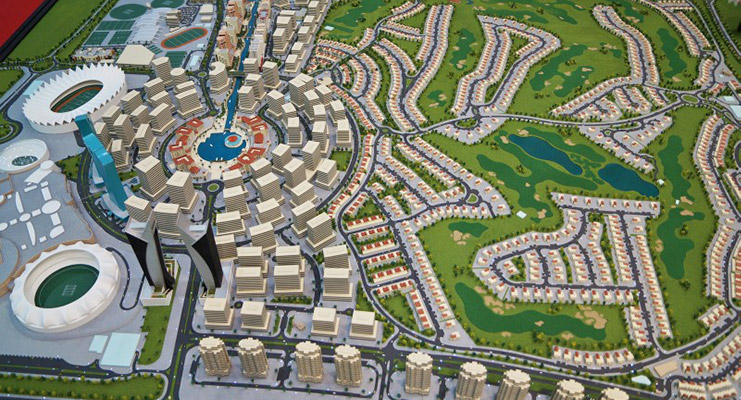 Is Dubai Sports City a Good Place to Live?
Due to its convenient location, Dubai Sports City is accessible from many areas of Dubai. Major motorways including Sheikh Mohammed Bin Zayed Road (E311) and Al Khail Road (E44) are easily accessible from the neighborhood, making it simple to commute to different parts of the city. Further improving connection is the direct access to the Dubai Metro Red Line offered by the Dubai Sports City Metro Station. Residents may easily travel and experience different sites and locations in Dubai because of this accessibility.
The purpose of Dubai Sports City is to encourage an active and healthy lifestyle. The Dubai Sporting City Stadium, The Els Club golf course, fitness centers, and outdoor leisure areas are just a few of the neighborhood's sporting facilities and attractions. Residents have plenty of options to practice physical fitness and live an active lifestyle close to their homes, including sporting events, golfing, working out at gyms, and just enjoying outdoor activities.
Due to the fact that Dubai Sports City is a freehold neighborhood, foreigners and expats are allowed to own real estate there. People have the opportunity to buy the property and get long-term residency in Dubai with this status. Owning a house in a freehold community like Dubai Sports City may provide benefits for you, such as the ability to rent out the property, financial development, and a sense of community and security.
Learn more about
The Best Areas To Live In Dubai
.
Is Dubai Sports City a Good Choice for Buying a Property?
If you wish to benefit from Dubai's growth narrative, living in Dubai Sports City can be a terrific choice. Compared to other locations in Dubai, the property prices in this complex are now significantly more reasonable. This gives plenty of room for future potential capital growth.
Additionally, the complex is rapidly expanding and already has everything a person could possibly need to lead a life that is not only meaningful but also incredibly active, sociable, and desirable. If you're a sports enthusiast, living in the complex can be your ideal situation. Alternatively, perhaps living there will make you a sports enthusiast.
Learn more about the Best Area To Buy Villa In Dubai.
Real Estate Investment in Dubai Sports City
Due to its stable currency rate, the United Arab Emirates (UAE) offers a conducive climate for real estate investment. Investors benefit from the stability of the UAE dirham, which reduces currency swings and gives a safe platform for investments.
Dubai Sports City is a community that is now undergoing infrastructural development and has expansion ambitions for the future. The region's emphasis on sports, leisure amenities, and community development suggests that it has the potential to draw investors and inhabitants in the future. 
Buying Off-plan Properties in Installments
Like many other complexes in Dubai, Dubai Sports City provides options for investors to buy homes off-the-plan. This is purchasing a property before it is finished, frequently at a reduced price, and making payments throughout the course of the construction process. Investors may benefit from this payment arrangement since it enables better financial planning and may result in capital appreciation by the time the construction of the property is complete.
Transparency, responsibility, and ethical business practices are upheld in the real estate industry by the Dubai Land Department (DLD) and other regulatory authorities. Due to the added security and protection provided by this legal framework, Dubai Sports City is a dependable place to invest.
Real Estate Opportunities in Dubai Sports City by Imtilak Global Real Estate
Dubai Sports City is one of the best and most innovative free zones, where there are many lucrative investment opportunities that attract investors. Imtilak Global Real Estate can help you find the best property. Imtilak Global also provides comprehensive services such as consulting, brokerage, legal advice, property management, after-sales services, and more.
Contact Imtilak Global Real Estate now and discover the real estate opportunities in Dubai Sports City.
Edited by Imtilak Global ©
Do you like this topic? You can share it with your friends now!