Features of real estate investment in UAE
Is real estate investment in the UAE worth it? Learn about the advantages and disadvantages of real estate investment in the UAE. Dubai is a multicultural city that brings various nationalities and cultures from around the world. Recently, the UAE, and Dubai in particular, has become a favorite destination for people from every part of the world whether for work, luxury stay, tourism, or for investment purpose; the UAE has it all.
Benefits of Investing in UAE Real Estate
Dubai is famous for its luxuries in the entire world. People come to the UAE for work, traveling, or business since it's thriving with top opportunities. The annual rental yield in Dubai for example is 5% greater while other places such as Dubai marine, Downtown Dubai, and Jumeirah Village Circle (JVC) achieve a 7-8% rental yield every year. 
The data shows that Dubai is higher in rental yields (5.8%), New York (3.91%), London (3.21%), Singapore (2.83%), and Hong Kong (2.82%).
Successful businessmen and investors choose Dubai given the UAE's ongoing growth and stability. It's famous as the tourism and business hub of the Middle East; with a diversified economy and multi markets.
Besides, the UAE is one of the safest countries around the globe. Making it one of the best and safest options if you're thinking of settling in and raising your children here. It's definitely a family-friendly country with no crime or violence.
Moreover, Dubai makes a great option for investors; the high-class economy encourages investors to come and invest. The UAE, in general, enjoys the most diversified economy allowing foreigners and investors around the globe to settle in and invest.
The UAE Golden Visa is another great advantage you could benefit from while investing in the UAE. It grants long-term residence and allows its holders to settle, work, and invest in the UAE. The golden visa is valid for 5 to 10 years and you can obtain it by investing AED 2 million.
The UAE is considered a tax-free country; if you're considering real estate investment in the UAE then go ahead. Everything is clear, you won't face hidden taxes or be surprised with annual property tax, rental revenue tax, or value-added tax. Real estate investment in the UAE is also a great option to diversify your investment portfolio.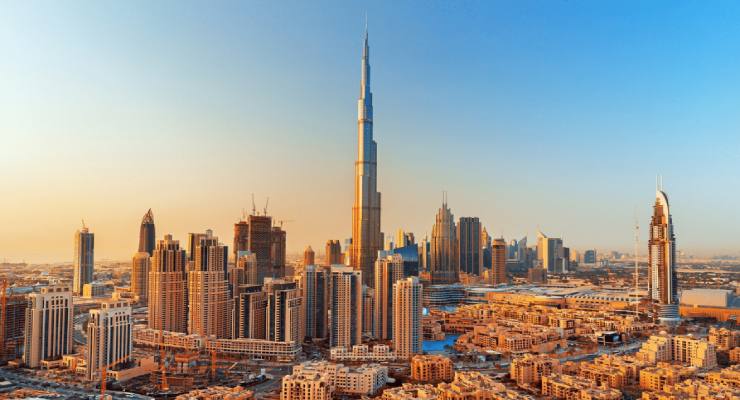 Cons of Real Estate Investment in UAE
While there are many advantages to investing in the UAE, there are some cons as well such as:
A less possibility of becoming a UAE citizen:
Unlike other countries, no matter how much you invest in the UAE, there is no way you become a UAE citizen.
Initial purchase and additional costs
In Dubai, all real estate purchases must be registered with the Dubai Land Department (DLD) within 60 days of the transaction. If the purchase is not registered within those 60 days, it will be void. In theory, around 4% of DLD charges are divided equally between the buyer and the seller. While in fact, the buyer pays the entire 4% to the DLD as well as paying the cost of the property registration fee.
The high cost of living in the UAE:
If you're considering settling in and living permanently in the UAE, especially in Dubai, you need to know that living there is a bit pricey. From medical payments to education costs everything costs much.
Property maintenance requires additional expenses:
Property maintenance expenses are high; whether you own a house or a company it's your own responsibility to maintain the property well. Depending on the area and the type of property, the costs range from 3 AED to 30 AED per square meter.
How to Achieve Good Returns from Real Estate Investment in Dubai?
Working with real estate experts will save you time, and effort as well as provide you with honest advice. They will also prevent you from making bad investment decisions and provide you with various options that meet your needs and budgets.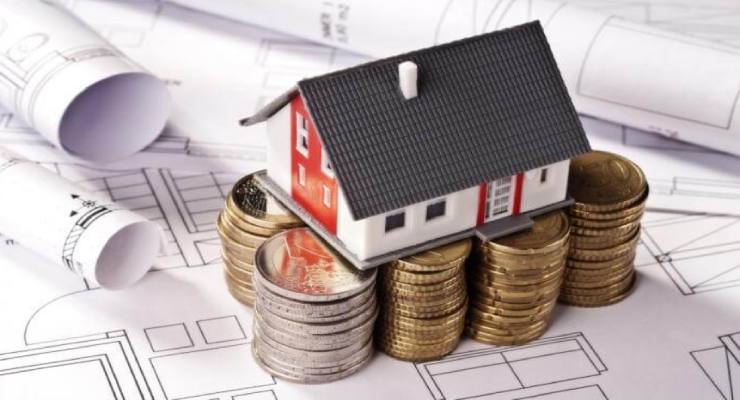 The Best Places for Real Estate Investment in UAE
1. Palm Jumeirah, Dubai
Palm Jumeirah is one of the preferred destinations for real estate investment in the UAE. It's the world's largest man-made archipelago with a two-kilometer-long trunk and 17 fonds as well as a surrounding crescent on the Arabian Sea shore.
Nobody should miss the opportunity to live in Palm Jumeirah because it is a great experience. These extraordinary man-made islands also feature a range of public services, such as educational institutions, healthcare facilities, pharmacies, grocery stores, fine dining establishments, and upscale coffee shops.
The Palm Jumeirah provides a range of stylistic choices. There are numerous options, including high-tech villas, traditional Arabic-style mansions, magnificent vacation homes, and elite apartments. This area has some of the highest rental expenses, with a 3.2% ROI for villas and a 5.5% ROI for apartments in Dubai.
2. Jumeirah Village Circle, Dubai
Given its strategic location next to Jebel Ali and the Dubai Marina, Jumeirah Village Circle continues to be a favorite among investors. In this region, a one-bedroom apartment costs, on average, AED 740,000, while a two-bedroom apartment costs, on average, AED 1.1 million.
3. Dubai Marina, Dubai
Dubai Marina is an area in Dubai where people prefer to purchase apartments. It is a carefully constructed man-made canal that stretches along the Persian Gulf shore for three kilometers. The neighborhood, which is known for its magnificent towers, is one of the best places in the UAE to invest in real estate and one of the most upscale places to live in Dubai.
Modern conveniences are offered in the excellent apartments in the area. Most of the structures have stunning ocean views. Due to the neighborhood's availability of posh eateries, hip bars, and shopping centers, tourists frequently visit.
Dubai Marina has something for everyone despite being a pricey region. While studio apartments are affordable, villas, two-bedroom apartments, and penthouses can be rather expensive.
4. Tilal City, Sharjah
The entire size of this mixed-use development is 25 million square feet. Tilal City is located on Emirates Road E611. It was developed to foster a strong sense of community and is Sharjah's first master-planned city.
With both freehold and leasehold options, it is projected that the development will generate an ROI of up to 10%.
There are no maintenance or community fees associated with the for-sale plots. You have the option of investing in land with a variety of applications in addition to residential real estate.
5. Al Reef, Abu Dhabi
Al Reef is ideally located for travel to Dubai as it is on the outskirts of Abu Dhabi and near the airport. The prime position of Al Reef contributes to its growing popularity. It was the first construction project specifically targeted at middle-class workers.
Living in Al Reef can therefore be less expensive than in other areas of Abu Dhabi. The community is made up of Emiratis and expats from other countries.
Young renters and investors favor Al Reef because it is a vibrant neighborhood with a variety of dining, shopping, and entertainment options.
There are many parks, schools, fitness centers, and medical services in the neighborhood. Investors can choose from a variety of apartments, townhomes, and villas. The villas and townhouses were constructed using a range of architectural themes, including Mediterranean, Arabian, Desert, and Contemporary. The return on investment for villas is 7.1%, whereas it is 8.6% for apartments.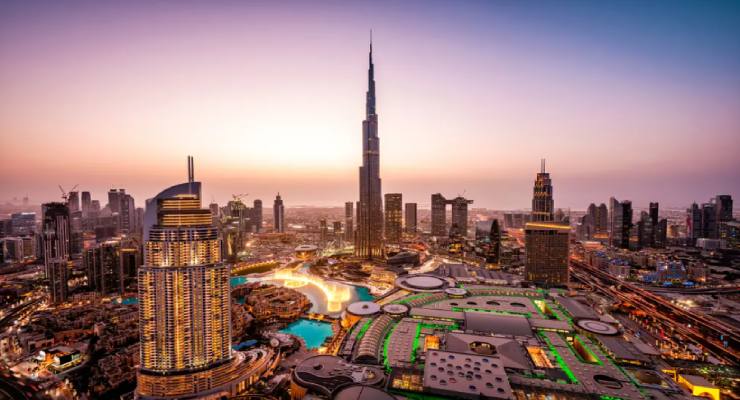 Real Estate Investment Conditions in UAE for Foreigners
For properties located in non-freehold zones, the committee will consider the following factors:
In the market, the property is worth at least AED 50 million (USD 13.6M).
The property's investment yield must meet DLD requirements.
The terms of Decree No. (25) of 2022 will be followed if the property is awarded.
Other elements are chosen by the DLD
Top Real Estate Investment Companies in UAE
Since all of these businesses provide exceptional services, this list is not ordered according to preference but rather according to how well they fall into several categories, making it simple for you to find what you're searching for.
Dubai Investment Fund (DIF)
Imtilak Global
Abu Dhabi Securities Exchange (ADX)
Nasdaq Dubai Limited (NDL)
Driven Property
Start Your Real Estate Investment in UAE with Imtilak Global
Imtilak Global provides complete services to investors looking to enter the emirate's real estate industry. Imtilak Global strives to provide its clients with the greatest real estate prospects available in the Dubai real estate market. Our services include after-sale services, including guidance on how to secure a title deed for a home and other services.
Edited by Imtilak Global ©
Do you like this topic? You can share it with your friends now
Wasl Properties Company Profile
Since its inception, Wasl Properties has developed several residential and commercial projects in Dubai. This article is...