Real Estate Fraud in Dubai: How to Protect Your Investment?
We hear from time to time about some real estate scams in Dubai, so it is important to know the ways of real estate fraud in Dubai and how to avoid them. 2023-03-24
Last update
2023-04-26
Real Estate Fraud in Dubai: How to Protect Your Investment?
Real estate fraud is a serious problem that can have significant financial and emotional consequences for victims. Real estate fraud can take many forms, such as mortgage, title, and rental fraud. In mortgage fraud, a person misrepresents or withholds information on a mortgage application, leading to the approval of a mortgage loan that the borrower may not be able to afford.
Many investors have fallen victim to scams and unethical practices in recent years. Investment scams can take many forms, including Ponzi schemes, pump-and-dump schemes, and fraudulent investments in real estate, commodities, or cryptocurrencies. Other unethical practices include insider trading, where individuals use non-public information to make investment decisions that benefit them, and front-running, where brokers or traders buy or sell securities for their accounts before executing orders for their clients.
In this blog, we will explore what steps you can take to protect yourself from becoming a victim.
What is Real Estate Fraud?
Any illegal behavior with the intent to falsify facts on a mortgage loan application or other real estate-related documents including the transfer of money is referred to as real estate fraud. Since fraudulent activity typically occurs during the mortgage application process, it is also frequently referred to as mortgage fraud. While being a dishonest real estate business, predatory mortgage lending is typically not referred to as fraud in order to separate it from fraud done by a buyer.
Real Estate Fraud Methods in Dubai
VALUE FRAUD
When a seller gives a buyer misleading information regarding the genuine value of a piece of real estate, value fraud has taken place. This kind can occur when sellers omit crucial information about the qualities and other details of the property.
MORTGAGE FRAUD
When critical information about a piece of property, such as material information, is misrepresented, it can lead to one or more fraudulent transactions, which is when mortgage fraud becomes a problem.
TITLE FRAUD
When a property's ownership is falsely changed or is inhabited through deception, this is known as title fraud. For instance, someone can try to sell a piece of property that is not theirs. In this instance, someone will pose as the property's legitimate owner.
FORECLOSURE FRAUD
This is known as foreclosure fraud when a property is wrongfully foreclosed on and the owner vacates and abandons their house.
SYNDICATOR FRAUD
Syndicator fraud can be challenging. An individual or organization that gathers investor groups to make contributions to large funds is known as a syndicator.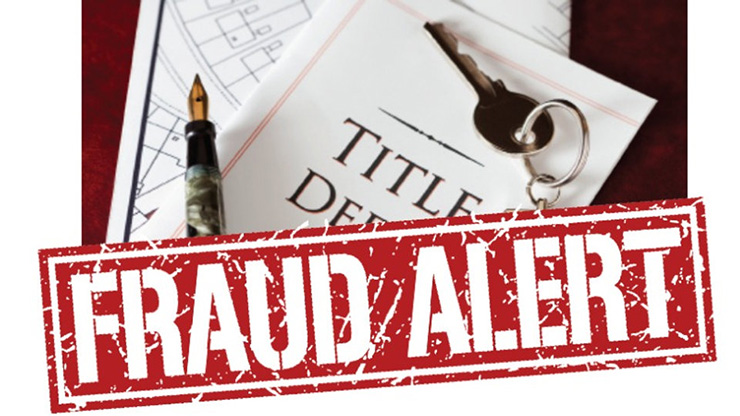 How to Avoid Real Estate Fraud in Dubai?
In Dubai, the market is governed by the Real Estate Regulatory Authority (RERA), a division of the Dubai Land Department. All agents and developers must register in accordance with RERA. You can verify registration on the RERA's main website. Do not deal with your real estate agent for any transactions unless they are disclosed on the website. Fraudsters could even present fake identification.
Whether you're selling or purchasing a property, rushing to complete real estate transactions can be a proven way to commit real estate fraud. Before entering into a purchase, take the time to confirm the details of the property.
Conduct a thorough investigation
Conduct your research. Make sure you thoroughly investigate every real estate broker and agent involved in the purchasing or selling process.
You can determine a reasonable and trustworthy property value through marketing pricing by getting an appraisal on the property you intend to buy or sell.
Making sure your contact is legitimate is another way to prevent falling victim to a property scam. If you are renting a property, you need to register your lease with the Dubai Land Department. A legally binding contract between you and the agent for the services provided by the brokerage is a must if you want to purchase a home. A written agreement between you and the developer can be necessary for some circumstances.
One thing all real estate frauds have in common is that they only work with cash. Scammers will try to leave no evidence that can be used to identify them. The majority of them will therefore demand payment in cash. There is nothing wrong with demanding checks or bank transfer payments for all transactions. Likewise, make sure that any advance payments you make are always acknowledged by the agent and supported by documentation.
Learn more about: The Risks Of Buying Property In Dubai.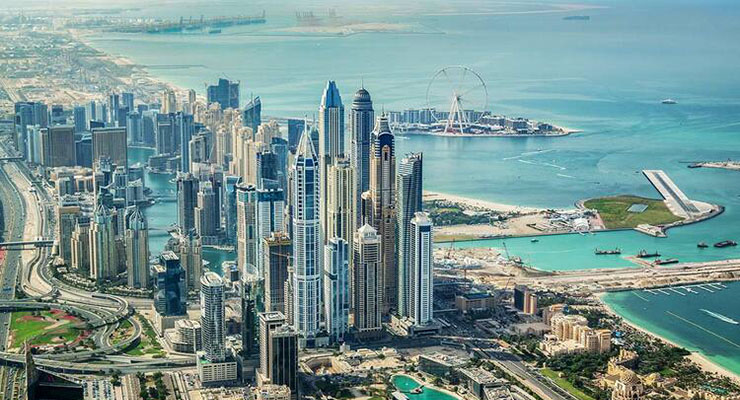 How to Act When Exposed to Real Estate Fraud in Dubai?
If you are exposed to real estate fraud in Dubai, it is important to take action as soon as possible to minimize the potential damages. Here are some steps you can take:
Contact the relevant authorities: If you suspect that you have been a victim of real estate fraud in Dubai, you should report it to the authorities as soon as possible. You can contact the Dubai Police or the Dubai Land Department to report the fraud and provide them with any evidence you have.
Hire a lawyer: It is important to seek legal assistance from a reputable law firm in Dubai that specializes in real estate law. They can help you understand your legal rights and options and can represent you in legal proceedings if necessary.
Gather evidence: It is important to gather as much evidence as possible to support your case. This may include contracts, emails, bank statements, and any other documents related to the transaction. You should also take photographs and videos of the property in question.
Choose Imtilak Global to Safeguard Your Real Estate Transactions and Investments
Imtilak Global Real Estate is a trusted and reputable agency in Dubai. Their experienced agents prioritize transparency, honesty, and integrity to provide a stress-free and successful real estate transaction. For reassurance and priceless insights that safeguard your investment, work with Imtilak.
To know if a real estate agent is legit in Dubai, you can follow these steps: check the agent's license, ask for referrals, and verify the property ownership.
In Dubai, scamming is considered a serious offense and is punishable under the UAE Penal Code. Moreover, attempting to conduct a crime of fraud is punishable by a fine of 20,000 UAE Dirhams and two (2) years in prison (AED 20,000).
If you suspect that you have been a victim of fraud in the UAE, you can report it to the authorities.
Edited by Imtilak Global ©
Do you like this topic? You can share it with your friends now!