A Complete Guide to Dubai Land Department
The Dubai Land Department is a government authority that regulates the real estate market and all real estate transactions. In this article, we learn about it in detail. A Complete Guide to Dubai Land Department
What is Dubai Land Department (DLD)?
The government organization in charge of policing and directing the real estate market in Dubai, United Arab Emirates, is the Dubai Land Department (DLD). Its main objective is to guarantee the fairness, efficiency, and transparency of the real estate market. Real estate-related DLD operations and services include property registration, real estate broker regulation, real estate investment promotion, and real estate laws and regulations execution.
Dubai Land Department (DLD) is a government-run organization that manages all real estate trade activities in the city and offers clients a highly integrated, transparent, and safe experience.
The DLD is essential in expediting real estate deals, defending the rights of buyers and sellers, and marketing Dubai as an attractive location for real estate investments. They keep an extensive database of property ownership and transactions, which supports Dubai's real estate market's transparency and dependability.
Services Provided by the Dubai Land Department (DLD)
Ownership Certificate Validation
DLD makes it possible for people and organizations to confirm the legitimacy of property ownership documents in Dubai. This service aids in confirming the validity of real estate deals and ownership rights which reduces the risks involved in owning property in Dubai.
Real Estate Management Supervision
Dubai's real estate brokers and businesses are supervised and governed by DLD. They establish policies and regulations to guarantee honest and open real estate dealings and safeguard the interests of both buyers and sellers.
Property Status Inquiry
People can enquire about a specific property's status, including ownership information, the status of its mortgage, and any ongoing legal or administrative processes.
General Complaint
DLD accepts and handles complaints pertaining to real estate issues. This program gives the general public a place to report any problems they have with real estate service providers or during real estate transactions.
You may also want to read about the different costs involved in buying real estate in Dubai.
Land Status Update
In Dubai, DLD keeps track of and updates the status of land parcels. Developers, investors, and the general public must have access to accurate and current information on land development projects and legal titles.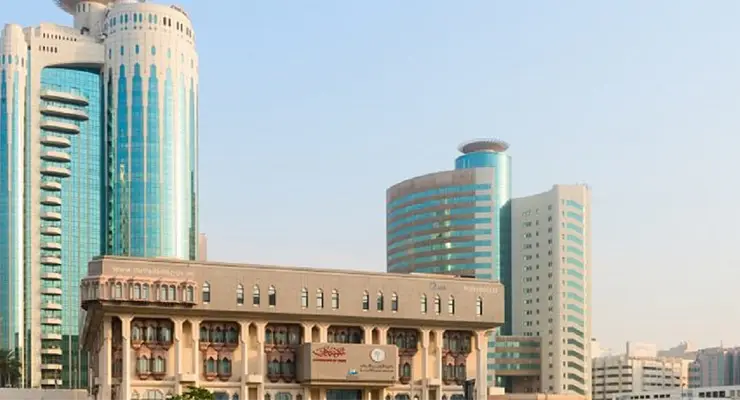 Regulatory Arms of Dubai Land Department (DLD)
All parties involved in Dubai's real estate investment industry are provided with a legal framework and real estate activities are governed by the Real Estate Regulatory Agency (RERA). The interests of all parties involved in the Dubai real estate market are protected by this body. All of its features and services are detailed in this practical RERA handbook.
This center intends to encourage short- and long-term investments in a safe, sustainable way and link clients with important real estate market actors. This division of the Dubai Land Department helps both domestic and foreign investors, strives to create a stable, safe environment, and promotes the transition to a green economy in order to further the government's stated sustainability objectives.
The Dubai Land Department's Rental Dispute Settlement Center is its legal division, and it employs a variety of procedures to resolve disputes involving the real estate market. Renters of villas and flats in Dubai may use the system to resolve conflicts more quickly and conduct transactions in a way that benefits both parties. The technology guarantees more accuracy and fairness.
Dubai Land Department Online Portals
Smart Investment Map (SIM)
The Real Estate Investment Management and Promotion Center, a division of DLD that focuses on investments, launched the Investment Map Portal to help investors find online investment possibilities. It functions on both iOS and Android.
Check out our guide to the top investment opportunities in Dubai.
All transactions related to the sale and purchase of jointly held properties in Dubai are handled using the web-based payment system Mollak.
An online real estate system called Dubai Real Estate Market (eMart) is used to offer properties for sale and auction in Dubai. Buyers submit their bids for the properties they want to purchase at auction. Following the close of bidding, purchasers may do purchases online using the system's integrated payment gateway, noqodi.
The real estate trade and transactional operations of different parties are managed by the REST app. REST streamlines brokerage processes and aids in transaction evaluation. It was developed as a part of DLD's commitment to Dubai's ground-breaking, forward-thinking initiative "Dubai 10X." Using REST's rental and sale indices, investors may quickly assess a neighborhood's attractiveness. DLD REST makes it simple to handle the attestation of your Ejari (tenancy contracts) in Dubai, whether you're renting an apartment or a villa.
To improve openness between developers and buyers in off-plan investment developments, the DLD devised the Oqood system. To handle off-plan real estate developments and register first sales contracts, there is an online system with Arabic and English interfaces.
Edited by Imtilak Global ©
Do you like this topic? You can share it with your friends now!
Select Group Company Profile
Detailed information about Select Group for real estate development in Dubai, in which we mention the most important pro...
Tiger Group Company Profile
Through a group of distinguished projects, Tiger Group was able to make a name for itself among the real estate developm...