Types of the healthcare system in Dubai
Just like in most countries of the world, there are two types of health care systems in Dubai, a public system and a private one, which we will learn about in detail in this article. Types of the healthcare system in Dubai
Does Dubai Have a Good Healthcare System?
Yes, Dubai has an established healthcare system that offers both locals and tourists high-quality medical treatments. Over the years, Dubai's healthcare system has undergone substantial improvements and investments with the goal of delivering comprehensive healthcare services that adhere to worldwide standards.
Is Healthcare Free in Dubai?
Given that no income tax is collected in Dubai, public healthcare there is as free as it gets. For Emirati natives, the bulk of treatments provided by Dubai's public healthcare system are free (or extremely affordable).
How is the Dubai Health System Funded?
Taxes and the public sector help pay for healthcare in Dubai. Additionally, a tiny portion of income comes from co-pays and patient expenses. 20% of the cost of medical care is the responsibility of employees with work-provided insurance.
What kind of Healthcare System Does Dubai Have?
The established public healthcare system in the city is managed and controlled by the Dubai Health Authority (DHA). The DHA is responsible for overseeing and regulating the healthcare sector in the Emirate. The public healthcare system provides a range of services, from primary care to specialized medical treatments, through a network of government-owned hospitals, clinics, and healthcare facilities.
Dubai Healthcare System for Foreigners
The Dubai Health Authority (DHA), which oversees the public healthcare system in Dubai, provides access to foreign residents. Primary care and specialist treatments are among the many medical services provided by public hospitals, clinics, and healthcare facilities. The government works hard to keep the quality of care at a high level in public healthcare institutions.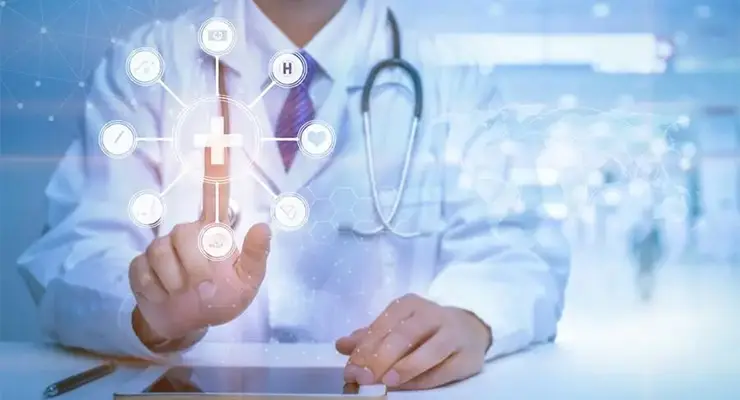 The Differences Between Private and Public Care in Dubai
Compared to private institutions, Dubai's public healthcare facilities often charge less for services. This is due to the government subsidizing public healthcare to lower costs for citizens.
Generally speaking, private healthcare is more expensive than public healthcare. Patients visiting private institutions might anticipate paying more since they frequently get more individualized care and access to specialty services and amenities.
Primary care, basic medicine, and some specialty therapies are all available through public healthcare institutions in Dubai. The range of specialist services, meanwhile, could be less extensive than at private institutions.
A wide range of medical services, including a greater selection of specialized treatments and procedures, are provided by private healthcare professionals. Modern medical facilities and equipment are frequently found in them, which may not always be the case in public healthcare institutions.
Although Dubai's public healthcare system typically offers high-quality treatment, the city's larger patient population may cause waiting times and service standards to differ from those at private hospitals.
Dubai's private healthcare is renowned for its superior treatment, individualized care, and quick wait periods. In private hospitals and clinics, patients frequently enjoy a more opulent and welcoming setting.
Check out our
Guide to UAE: Culture, Economy And History
.
How to Apply for Public Healthcare in Dubai?
Anyone in Dubai who is employed lawfully is entitled to medical insurance. All expatriates must have a minimum level of health insurance, and employers are expected to subsidize lower-paid employees through the EBP program. You require a health card in order to receive medical treatment in government-run hospitals like Dubai Hospital and Latifa Hospital. Those who qualify may apply online or in person at a medical facility. The following information must be provided:
Emirati ID number
Passport details
Residence visa
Two passport photos
A copy of your tenancy contract
A completed application card
320 dirhams for adults and children under ten pay just 120 dirhams
Read more about
Living In Dubai: Cost, Pros, And Cons
.
Best Private Health Insurance for Foreigners in Dubai
To pick the insurance company that best meets your needs and tastes, it is important to investigate and contrast several insurance companies. Here are ten health insurance companies in Dubai to consider:
Axa Health Insurance Dubai
CIGNA Global Insurance Dubai
Daman Health Insurance
Allianz Care
Aetna International
Oman Insurance Company
Dubai Insurance Company
MetLife
Bupa Global
Now Health International
Edited by Imtilak Global ©
Do you like this topic? You can share it with your friends now!