Everything to Know About Work in Dubai
Dubai is an attractive environment for workers because it offers many unique job opportunities, but is it good to work in Dubai? What are the advantages and disadvantages? and what is the average salary? Everything to Know About Work in Dubai
Is Working in Dubai Worth It?
Yes! In fact, approximately 82% of UAE citizens say they have a positive outlook on life. The majority of people, or around 53%, said they anticipate a pay raise.  Some regions of the nation have a low cost of living. Another significant perk of working here is tax-free pay.
Are Foreigners Allowed to Work in Dubai?
Yes, employment by foreigners is permitted in Dubai and the rest of the United Arab Emirates (UAE). A sizable and diversified percentage of the workforce in the UAE is made up of expatriates from other nations. Foreign nationals who intend to work in Dubai normally need a work visa and work permit that are in good standing and sponsored by their company. Depending on where the company is located, the employer is responsible for starting the visa and work permit procedure, including getting all required clearances from the Ministry of Human Resources and Emiratisation (MOHRE) or the applicable free zone authorities. So to live and work in Dubai as an expat, you need a residence visa. The Ministry of Labor will issue you a work permit or labor card after you have a residence visa.
The UAE Employment Law
Employment Laws and Regulations
The labor rights of employees in the private sector are governed by Federal Decree-Law No. 33 of 2021 Regarding the Regulation of Employment Relationship and its revisions, or "UAE Labour law." It is applicable to all workers in the UAE, whether they are nationals or foreigners. Some employee groups, however, are excluded from the legislation and could be required to abide by a different set of rules. Learn about the rules and legislation governing employment in the private sector.
What Are the Labor Rights in Dubai?
8 hours per day, or 48 hours per week, are the typical working hours in Dubai. However, Muslim workers are only allowed to work 6 hours per day or 36 hours per week during the holy month of Ramadan. Certain businesses, like hospitality or healthcare, where workers could work in shifts, may have different working hours.
Overtime is defined as work that is needed by an employee outside of normal business hours. Employees are entitled to additional remuneration for overtime labor. Whether it is a regular workday, a weekend, or a holiday, the rate of overtime compensation differs. According to the labor code, overtime compensation must equal at least 125% of the employee's regular hourly rate.
Official Leave and Vacations
Employees in Dubai are eligible for a variety of leave options, including vacation time. These include public holidays, maternity leave, sick leave, and yearly leave.
There is no set minimum salary in the UAE. For various job categories and skill levels, the Ministry of Human Resources and Emiratization (MOHRE) has developed salary levels and scales. Employers must adhere to these pay laws and offer salaries that are on par with or higher than the established norms.
Employees receive end-of-service benefits—also known as gratuities—after their employment has come to an end. The length of the job relationship, the nature of the contract, and whether the employee or the employer ended the employment all affect the gratuity amount. The minimum gratuity required by the labor legislation is 21 days of the basic income for the first five years of employment and 30 days of the basic salary for each additional year.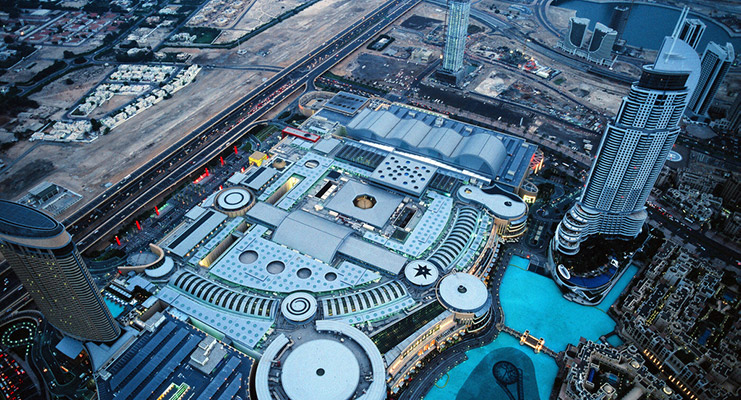 Working in Dubai Advantages
Dubai is renowned for its cutting-edge facilities, opulent way of life and high level of living. The city provides a wide range of services, such as top-notch healthcare centers, first-rate educational choices, and a secure atmosphere. With a well-developed transit infrastructure, a range of contemporary housing options, and a high standard of living, Dubai is frequently regarded as having a good quality of life.
Job & Career Opportunities
With a dynamic economy and a bustling business scene, Dubai has a wide range of employment and career prospects. Professionals from all over the world are drawn to the city, especially in fields like banking, real estate, hospitality, tourism, healthcare, and information technology. Dubai is a desirable location for professionals wishing to further their careers due to the tax-free atmosphere in UAE, high salary, and career advancement potential.
The cosmopolitan city of Dubai values diversity. Living and working together are people from all backgrounds and countries, which fosters a lively and international atmosphere. The social experience is improved by this cultural diversity, which also offers possibilities for networking, education about other cultures, and obtaining a global perspective.
Benefits & Working Culture
The working environment and benefits are favorable for many organizations in Dubai. Competitive wages, housing stipends, health insurance, transportation stipends, yearly leave, and gratuities at the conclusion of employment are a few examples. Dubai also features a vibrant business community with a commitment to professionalism and a strong work ethic. The city is renowned for its business-friendly regulations, which might present chances for professional development.
You may also want tp learn about living in Dubai and it advantages.
Working in Dubai Disadvantages
Typically, foreign employees are not granted citizenship in the UAE. People are unlikely to qualify for Emirati citizenship, even after living and working in Dubai for a long time. Plans for long-term settlement may be affected, as may people's access to certain benefits.
Dubai's high cost of living is well-known. Accommodation, school, healthcare, transit, and recreational costs may add up quickly. Particularly when it comes to housing expenditures, rent may account for a sizable chunk of a person's spending. To guarantee a pleasant living, it is crucial to properly prepare and manage your income.
Although there are many career options in Dubai, it can be difficult to obtain work, particularly in some sectors. In some industries, the job market may be oversaturated, thus it may take patience and networking to find a position that matches one's skills and expertise. It is essential to possess appropriate credentials and abilities that are in demand in the local labor market.
Dubai has a desert environment, which is typified by summers that are frequently over 40°C (104°F) in temperature. Outdoor activities may become difficult due to the high heat, and people must take steps to remain cool and hydrated. For those who are not used to such climes, the summer heat can be extremely harsh.
The legal system of Dubai is founded on Islamic law and regional norms. In comparison to other nations, the city's rules and regulations may be more conservative. To ensure compliance and prevent any legal concerns, it is crucial to get familiar with the local laws and cultural norms. In Dubai, some actions, attitudes, or words that are accepted in other nations could be viewed as impolite or unlawful.
Best Job Opportunities in Dubai
Chief Executive Officer (CEO)
Chief Financial Officer (CFO)
Chief Marketing Officer (CMO)
Surgeon
Petroleum Engineer
How Do I Find a Job Opportunity in Dubai as a Foreigner?
To learn more about the businesses and areas that are prospering and in demand, start by investigating the employment market in Dubai. Determine the sectors that fit your abilities, credentials, and experience. This will enable you to target pertinent work prospects and concentrate on your job hunt.
Make sure to highlight your experiences and talents that are pertinent to the job market in Dubai in your cover letter and CV. Be sure to highlight any qualifications, language skills, and overseas experience that would be of interest to companies in Dubai. Additionally, it's crucial to style your CV in accordance with regional norms and add a professional photo.
The UAE and Dubai have a number of online employment sites, including Bayt, GulfTalent, LinkedIn, and Indeed. Make profiles on these sites, submit your most recent résumé, and look for jobs actively. To be notified of suitable job openings, you may also set up job alerts.
Reach out to organizations in Dubai that are compatible with your professional objectives. Visit their websites, go through their careers section, and submit an application for pertinent employment. Some businesses keep talent pools for potential recruiting even though there are no available positions at the moment. It may be advantageous to send speculative applications or indicate your interest in working for the company.
How Do I Obtain a Work Permit in Dubai?
Application Process
In Dubai, the employer is responsible for obtaining the necessary visas and permits for foreign workers. The employer is also required to shoulder the cost of any visa fees. The process is as follows:
For foreign employees in Dubai, it is the employer's responsibility to get the required visas and permissions. The cost of any visa costs must also be covered by the employer. Here is how it works:
The hiring of a foreign worker is subject to Ministry of Labor permission, which the business requests.
The employee will be granted an entrance permit visa by the Ministry, allowing them to enter and remain in the UAE for a 30-day first stay.
The worker goes to Dubai. They have 60 days from the time of arrival to get a resident visa.
The employer starts the procedure for requesting a work permit, also known as a labor card, as soon as the employee arrives in Dubai.
The employee obtains an ID by going to an Emirates ID service facility with a current passport and entrance visa.
The worker visits a public hospital for a physical checkup.
The employer approaches the immigration authorities to get a resident permit.
The employee visits the Department of Naturalization and Residency Dubai (DNRD) with the necessary paperwork.
What Advantages of Obtaining a Work Permit in Dubai?
If you are legally residing in the UAE, you are entitled to:
Obtain financial resources.
Obtain a driver's license.
the availability of public health care and health insurance.
enrolling their children at both public and private institutions.
Employ and Invest.
Visas are not required to go to several locations (check with foreign embassies in the UAE).
Are Salaries High in Dubai?
From a monthly income of 4,810 AED (1,310 USD) to 99,000 AED (26,956 USD), Dubai has a strong average wage range.
Edited by Imtilak Global ©
Do you like this topic? You can share it with your friends now!