The Best 8 Areas to Live in Dubai
If you are considering purchasing a residential property in Dubai, this guide provides insight from Imtilak Golden experts on the top 8 areas to live in Dubai. 2023-02-17
Last update
2023-03-13
The Best 8 Areas to Live in Dubai
Table of Contents
Living in Dubai: A Look at the Top Residential Areas
Dubai is a cosmopolitan city famous for its luxurious lifestyle.  It's critical to understand which parts of this bustling city provide the highest standards of living and facilities for locals if you're thinking about relocating there.
1. Jumeirah
Jumeirah is a seaside neighborhood in Dubai, United Arab Emirates, it is primarily made up of low-rise individual homes and hotel projects.
Jumeirah has two must-see attractions: the Burj Al Arab, widely regarded as the best hotel in the world and the symbol of the city, and Palm Jumeirah, the most well-known artificial island in the world. A helicopter ride is an ideal method to see the island from the air.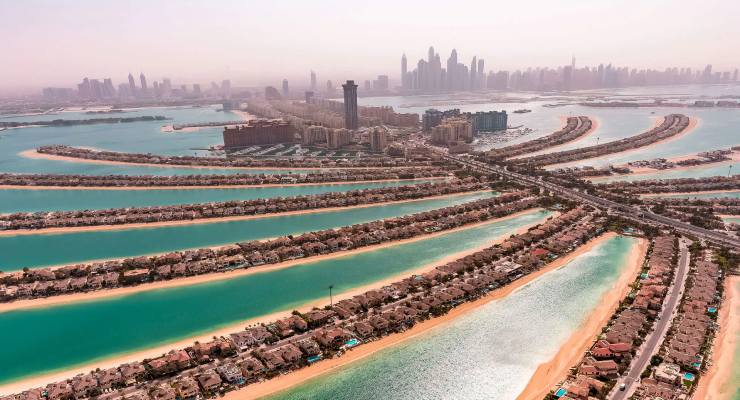 2. Mirdif
Mirdif is one of the most well-known and well-liked residential neighborhoods. It is a family-friendly hotel since it provides all the amenities and services that make your stay more enjoyable. With a population of about 37,000 people who represent a diverse spectrum of countries, Mirdif is primarily made up of villa developments or individual privately owned villas.
The neighborhood has a public park at 26b Street with tennis, basketball, and volleyball courts as well as a 300-meter walking track and a large amount of play equipment for children. Mirdif is a great option for families because it has a lot of parks and green spaces, it also includes the famous City Walk Shopping Mall with plenty of famous brands.
Check out our Article about the Benefits Of Buying Property In Dubai.
3. Emirates Hills
In the center of Dubai, Emirates Hills provides stunning panoramas of the city's skyline. Emirates Hills, which includes the first freehold residences to be sold in the city, is mostly where Dubai's elite business community calls home. The development was categorized as freehold and available for purchase by anyone. In one of the most exclusive neighborhoods in the GCC, the majority of the owners come from rich local families.
The Address Montgomerie, an 18-hole golf course designed by Colin Montgomerie and architect Desmond Muirhead, is visible from homes in Emirates Hills. The price of a villa with a golf course view might reach $52 million.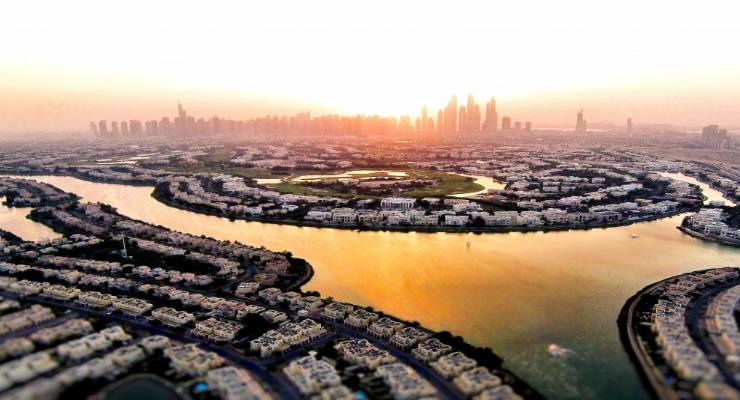 4. Arabian Ranches
In contrast to the busy city center, Arabian Ranches is located on the outskirts of the city and offers a more private and peaceful living. One of the first suburban freehold neighborhoods in Dubai, Arabian Ranches, sometimes known as "the Ranches," allows expats to realize their ambition of owning a villa there. The Arabian Ranches Golf Club is located in this golf development.
Launched in 2004, Arabian Ranches is a 6.5 million square meter development with 4,176 luxury high-end villas and townhouses spread across 13 gated communities. Each of the communities is constructed in a distinctive architectural style with influences ranging from Arabic to European.
5. Dubai Marina
Dubai Marina is a wealthy residential area famous for The Beach at JBR, a leisure complex featuring outdoor dining options and relaxing expanses of sand. Dubai Marina is an artificial canal city that was constructed along a 2-mile (3.2-kilometer) length of the Persian Gulf coastline. One of the most famous things in Dubai Marina is Dubai Marina Mall; a huge indoor shopping mall.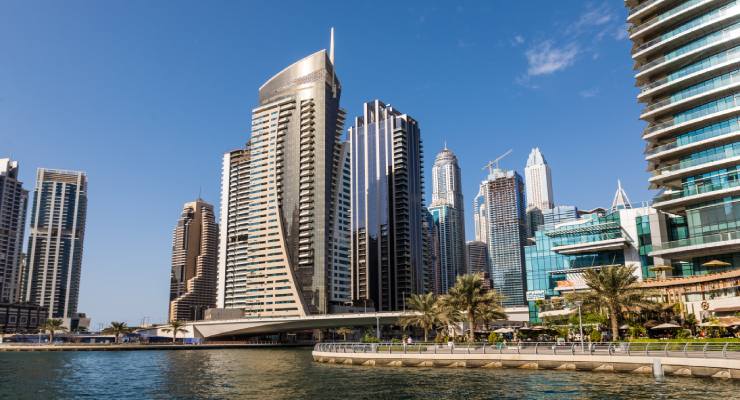 6. Al Barsha
Al Barsha is a group of settlements found in Dubai, United Arab Emirates. It's one of the more recent residential constructions, Al Barsha is located in west Dubai, south of Al Sufouh. Sheikh Zayed Road and the boundaries of Al Barsha (Sheikh Mohammad Bin Zayed Road). Picnics and go-karting are very popular at the Tranquil Al Barsha Pond Park.
The famous multi-level Mall of the Emirates is located in Al Bashra, it hosts more than 630 retail outlets, 7,900 parking spots, more than 100 restaurants and cafés, 80 luxury stores, and 250 flagship brands
7. Palm Jumeirah
Palm Jumeirah is a universal representation of Dubai's dynamism, expansion, and aspirations. The famous construction is shaped like the national plant of the United Arab Emirates, the date palm, and extends into the Arabian Gulf.
The Palm Jumeirah is an area of man-made islands in Jumeirah on the Persian Gulf. The palm-shaped Palm Jumeirah island is famous for its opulent hotels, elegant apartment buildings, and international cuisine. The Pointe, Club Vista Mare, and Nakheel Mall are the most recent additions to Palm Jumeirah.
You may want to learn about the best areas to invest in Dubai real estate.
8. Mudon
Mudon, which means "cities" in Arabic, was initially intended to be three times as large as it is now. The original idea was to create Mudon, a sizable city within Dubai, by imitating five old Middle Eastern cities: Baghdad, Beirut, Cairo, Damascus, and Marrakech. At the junction of Al Qudra Road and Emirates Road, the region is now a brand-new housing development on the edge of the desert in Dubailand (E611). Townhouses and villas are available for immediate occupancy in the development, and additional off-plan additions will follow soon. It is also one of the most well-liked places to purchase inexpensive villas in Dubai.
Read more about Living in Dubai.
Choose Your Residential Property in the Best areas of Dubai by Imtilak Golden
Imtilak Golden provides before, during, and after-sale services, as well as securing a title deed and property management services. Contact us now and let our team help you every step of the way!
These days, moving to Dubai is a relatively simple decision for millionaires. As a matter of fact, 2022 is predicted to have the biggest flood of high-net-worth individuals (HNWIs), with a 208% rise in inflow over 2019.
Al Barsha is one of the most well-liked neighborhoods for foreigners relocating to Dubai
Near the creek in Dubai and areas at the fringes of the city, like International City and Dubai Outsource Zone.
Edited by Imtilak Golden ©
Do you like this topic? You can share it with your friends now