Apartments for sale in Basiskele, Kocaeli
Apartments for sale in Basiskele, Kocaeli, suitable options for ownership and investment, and others suitable for Turkish citizenship and real estate residence, check our offers and know the prices, and contact us.
Properties found: 6
USD

EUR

SAR

AED

KWD

OMR

QAR

BHD

JOD

DZD

YER

TRY

GBP

CHF

CAD

AUD

CNY

RUB
What distinguishes the Basiskele area in Kocaeli?
Basiskele is located within the green state of Kocaeli, close to the Greater Istanbul state, and in a green belt that fills the chest with spaciousness and joy.
Baş Iskele is a relatively new district, which was established as an independent municipality in 2008 after the merger of Kullar, Yeniköy, Bahçecik, Karşıyaka, Yeniköy, Bahcecek, Karsiyaka (which was called before Doncel) and Yuvacık.
The name "Baş İskele" (meaning in Turkish: the main pier) came in the past from the name of a neighborhood near the coast of the Sea of ​​Marmara, which was known by this name in the sixteenth century AD.
The region is generally known for its beautiful nature, its extension over a wide area of ​​mountains and green plains of luscious beauty, and its contact with the marine pier of the beautiful Gulf of Izmit.
The Basiskele region mediates many areas with a large tourist turnout, such as Masukiye, Sapanca, and Kartepe Mountain, and its area also extends to the borders of Bursa state.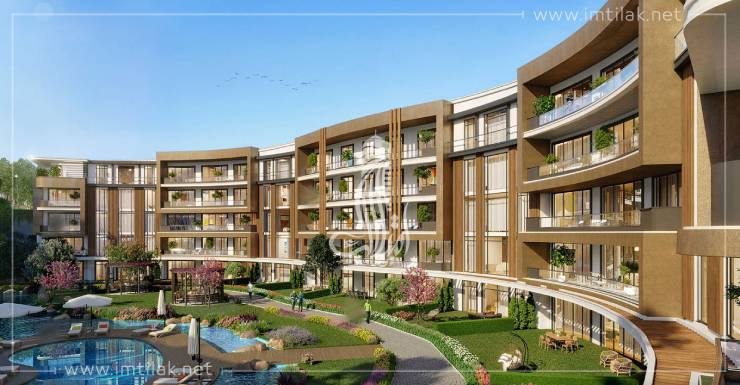 Is the Basiskele region considered distinct for ownership and investment?
The star of Basiskele rose as an ideal place for those looking for housing options in the middle of nature, near important and vital urban areas, such as the city of Izmit, and only an hour separates Basiskele from Istanbul. The area is mainly characterized by its distinctive tranquility and attractive natural beauty, and it contains many ideal areas for recreation in the midst of nature.
Offers for apartments for sale in Basiskele, Kocaeli
As for the ownership options in the new Basiskele projects, they are limited, but they are characterized by their relatively cheap prices. Here we learn about some of these options:
Apartments for sale in Basiskele, Kocaeli with sea view
Among the sea-view property options in Kocaeli: The Beyzade Houses project, which is approximately 2.5 km from the Marmara Sea shore.
The project is located in the Basiskele district, on the southern side of Izmit Bay on the Sea of ​​Marmara.
The project has a privileged location in the bosom of nature, not far from the city center, and within walking distance of the most important transportation routes. In addition to its proximity to universities, hospitals, and many tourist points, such as Mount Kartepe and Lake Sapanca.
The apartments' views of the sea and green orchards vary, and their styles range from 2+1 to 4+1, with options for duplex apartments with terraces available.
Each apartment has two bathrooms and features a spacious kitchen, delivered with an oven, gas, and extractor. The apartments have built-in wardrobes, false ceilings, and lighting systems.
The project also offers a number of services and facilities suitable for families.
 Apartments for sale in Basiskele, Kocaeli, with installments
Among the options for ownership in installments in Basiskele is the Beyzade Houses project that was previously mentioned, with installment offers to extend over 25 months, with an initial payment of 40% of the property value.
Among the installment offers available in Bash Askli also: the Perla project, where the installment offers in this project start from a 50% down payment, and the rest is paid in installments over 9 months.
Average prices of apartments in Basiskele, Kocaeli
The prices of apartments in Basiskele, within our new real estate projects, start from approximately $115,000 at the date of writing this article, and prices rise to $217,000 onwards, given the project's location, its importance, its services, the size of the apartment, and many other considerations.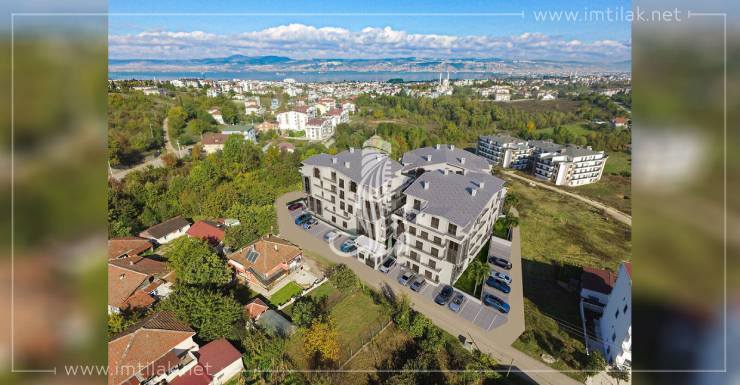 Imtilak Real Estate Company provides the best options to suit your budget
At Imtilak Real Estate, our options expand to include a wide range of price offers that suit different budgets so that our real estate opportunities cover all the desires of our customers aspiring to own real estate according to their circumstances, budgets, and aspirations.
Start your journey of safe ownership and exceptional services with Imtilak Real Estate Company, and take advantage of our attractive and exceptional offers and free services, and do not hesitate to ask your questions and our qualified advisory team will answer them professionally and with high professionalism.
Edited by Imtilak Real Estate ©
BAŞİSKELE Region Report


The most favorite cities for foreign investors
The nationalities that owned the most in Turkey