8 Tips When Buying an Apartment In Istanbul
Tips When buying an apartment in Turkey, meet the buyers need for helpful or honest advice 2019-05-07
Last update
2021-07-17
8 Tips When Buying an Apartment In Istanbul
The question of tips when buying an apartment in Turkey, due to the buyer's need for honest advice or recommendation, serves the purpose of getting the best house, and the best option, especially for those who want to own property in a country they don't know much about, and have no experience in anything in the real estate market.
Frequent questions are as follows:
Are these days the right time to buy a house?

Is investing in home property a profitable investment?

What are the things to pay attention to when buying a residential property?
In our turn, we try to give the most important tips and answers to the previous questions of what Mr. Chagrin Buayaz, sales manager of Hurriyet Emlak has said.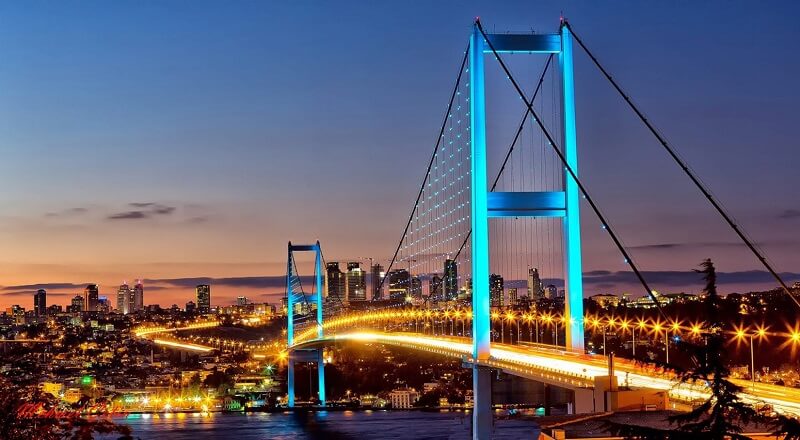 Tips when buying an apartment in Turkey
Real estate investment is one of the best types of investment and is guaranteed compared to all other types of investments, especially in Turkey thanks to the facilities and incentives offered by the Turkish government to those who wish to invest in real estate from citizens and foreigners, making the real estate market a first destination for those wishing to guaranteed and effective real estate investment.
In a statement to Mr. Chagrin Buayaz, sales manager of Hurriyet Emlak, he talked about the factors you should be aware of when buying a house, building characteristics and other important issues. He also talked about the need to pay attention to the characteristics of residential properties that have achieved the best investment for those who invested in them, which proved to be the best sources of real estate investment during 2018; because the right choice is an important reason for a successful real estate investment.
"Although high-interest rates have made the investment in currencies attractive, real estate investment is outperforming long-term profits, especially when investing in new houses, especially investment that involves many cuts that could reach as much as 40%, Chagry Buayaz added.
"When studying the profitability of real estate investment in the long term, we find that real estate investment in Turkey offers benefits up to three times the benefits offered by financial investment and other investments," he said.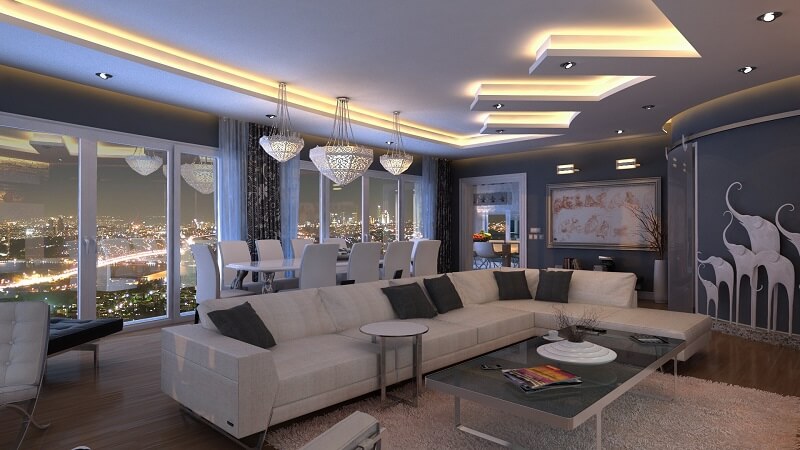 Things to pay attention to when buying a property
The most important tips when buying an apartment in Istanbul are the following points:
Building characteristics: The age and location of the building plays an important role in choosing the right property or apartment, and is one of the main things to be aware of.
Choosing a place under development: Properties in an area under development are gaining in value over a short period, they are increasingly priced as time progresses and demand increases.
Avoid crowded areas: Because busy, central areas are very expensive, if you want to get a property with better features and a lower price, move away slightly.
Investing in a property in a central area will make big profits in the long term.
Demand for apartments in areas that are more vibrant and crowded is increasing than in remote areas.
While less crowded areas with many properties, offering investors special and attractive prices.
When buying a property, you should evaluate the appropriate options for the investor's budget, so that there are no material problems when you own a property by installments, for example, and cannot pay the due payments on time.
The purchased home property must be suitable for the housing system.
Following, indicators, statistics and real estate studies by those wishing to invest in real estate will be of great importance in choosing the best price. Knowing the situation of the real estate market and following up on its developments can be helpful in choosing the best.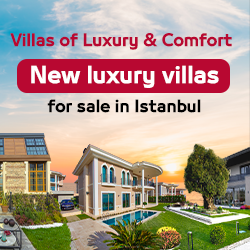 Where to buy residential properties in Istanbul?
Choosing a real estate and the right home is not easy. Tips for buying an apartment in Istanbul are very expensive. However, the most popular areas in the current period are Esenyurt, Beylikduzu, Cekmekoy, Kartal, Pendik and many other areas where it is possible to buy a home property at an appropriate price.
The number of real estate projects has recently increased in areas such as Eyup, Mecediakoy, Alibeykoy, Mahmud Bey Metro Line, Eyup-Bayrampaşa Tramway, and Halic. These areas represent new urban expansion points in Istanbul, and there are many options for real estate investors, and for those who want to buy a new house in Istanbul.
Imtilak Real Estate provides the best services to its customers, through after sales service, in addition to the many distinctive options and, in reliable and government guaranteed projects.
Edited by: Imtilak Real Estate ©
Source: Emlak Habar
Did you like our topic?  You can share it with your friends now!