Akbati Mall Istanbul: A Shopping Center That Caters to All Family Members
With its modern design and location in Bahcesehir and excellent services, the Akbati Mall has many advantages to make it a destination for shopping enthusiasts and international brand lovers... 2019-01-28
Last update
2021-11-18
Akbati Mall Istanbul: A Shopping Center That Caters to All Family Members
With its modern design and location in Bahcesehir and excellent services, the Akbati Mall has many advantages to make it a destination for shopping enthusiasts and international brand lovers.
Akbati Mall: About the distinguished location in Bahcesehir
Bahcesehir area or garden city, one of the most beautiful and quiet areas of Istanbul, is characterized by the beauty of nature and the spread of green hills, that's why the area is attracting people seeking serene accommodation and comfortable living.
Bahcesehir is located on the European side of Istanbul, and it includes many health facilities, schools, and modern commercial markets.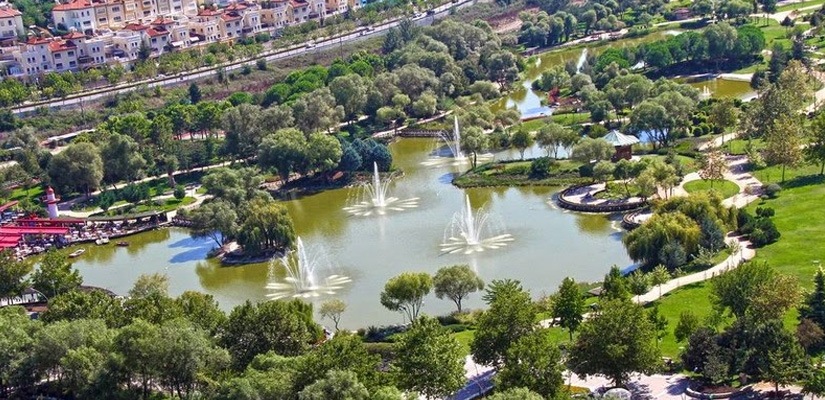 Akbati Mall: shopping has another meaning
Akbatı Mall is designed to provide its customers with a whole new shopping experience through the unique architectural design of the Istanbul Malls, the impressive mix of brands available, and all-round events that attract the attention of all.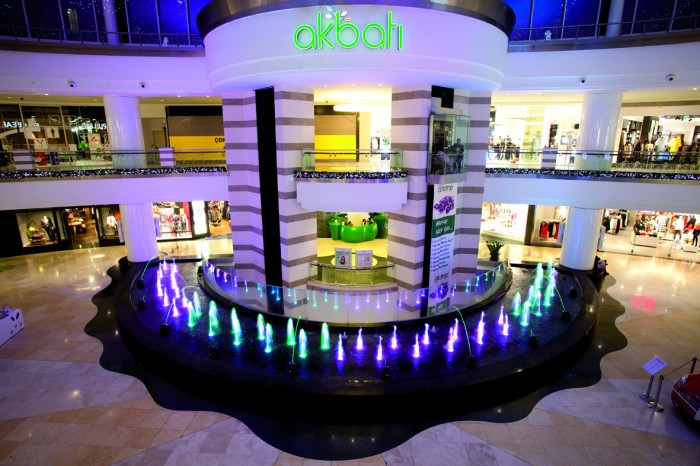 The mall has about 200 diverse shops, nine cinemas, restaurants serving international cuisine, children's playgrounds and training fields, as well as an indoor car park with a capacity of nearly 3,000 cars.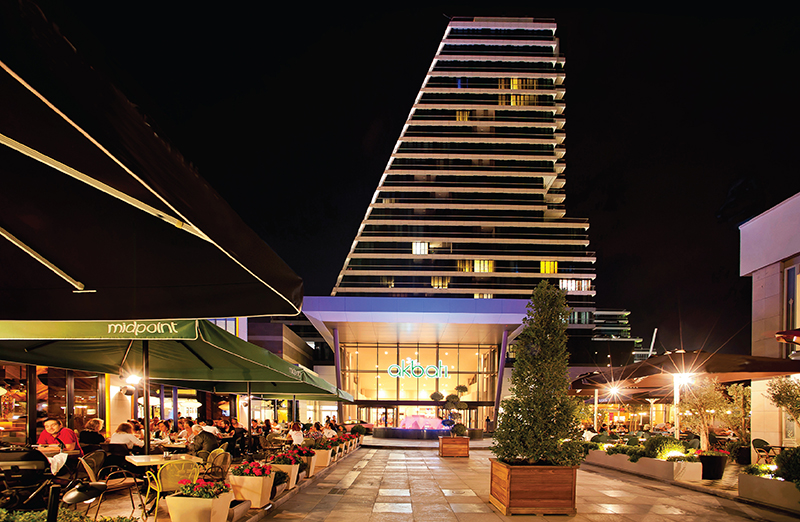 Events for adults and young people at the Akbati Mall
In order to renew and break the stereotypes, Akbati Mall offers several interactive and unique entertainment activities, some of which are: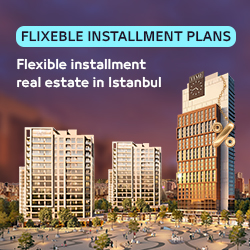 Live Comedy Shows
Where a famous artist presents a stand-up comedy on stage in front of the masses in a live interaction and a very enjoyable experience.
Annual Akbati Marathon
The marathon is attended by all sports enthusiasts in Bahcesehir area, followed by an awards ceremony by officials, a full day of charity events, food and drinks tables, children's events, musical performances, and conversations about sports and healthy lifestyles.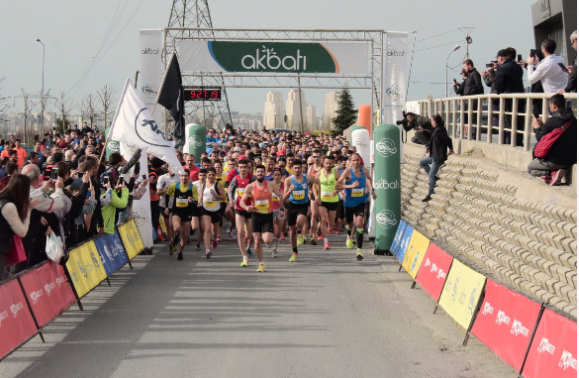 Children's Theater
With an average of two shows per month, the children's theater at the Akbati Mall offers many of the fun free plays for young visitors.
Life Academy
The Academy has been opened since 2015, with the aim of enabling visitors of Akbati Mall to meet experts of health, self-development, diet, beauty, yoga, child care, child development, finance, and many other important areas.
You will get new perspectives thanks to the useful talks held every week throughout the season.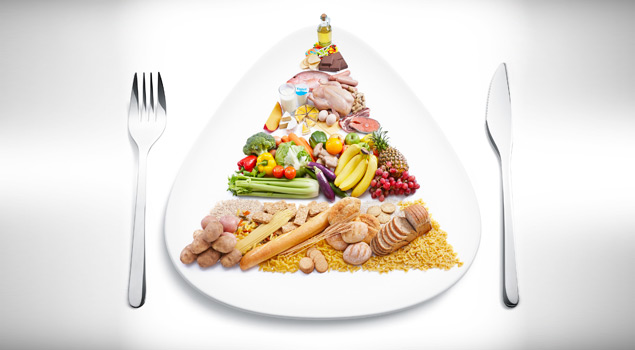 Outdoor Cinema in Akbati
Akbati Visitors on long enjoy summer nights watching movies on comfortable sofas and cushions above green meadows.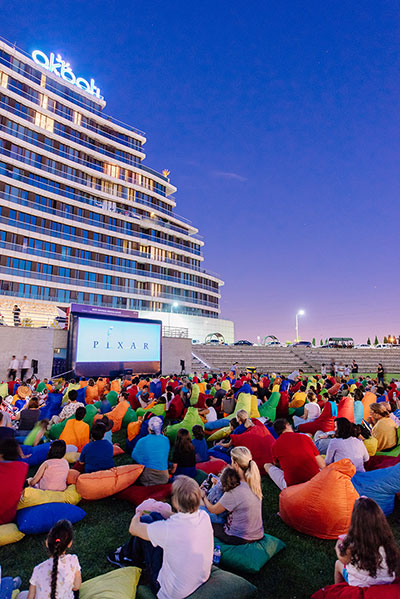 Open day picnic in Akbati mall
For a full day of the year, the Akbati Mall celebrates its guests with fun activities including delicious food and drinks, special dishes and surprises.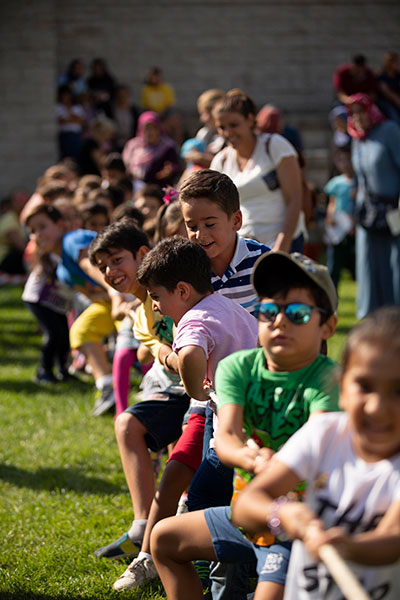 Both children and adults will enjoy a special day with special workshops and fun competitions to enhance the fun of the festival.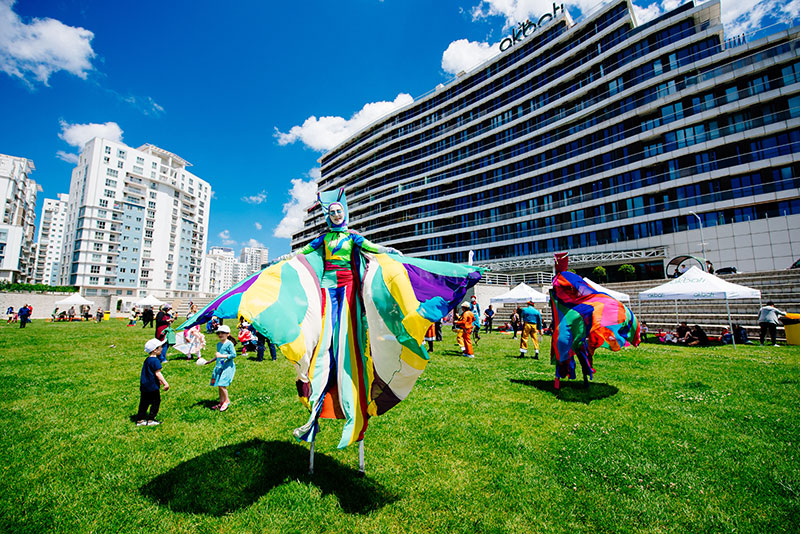 Akbati Kite Festival
All Kite enthusiasts of all ages are invited to participate every spring in the launch of kite flying outdoors amid the green nature.
Everyone participates in kite workshops and guests enjoy the weekend.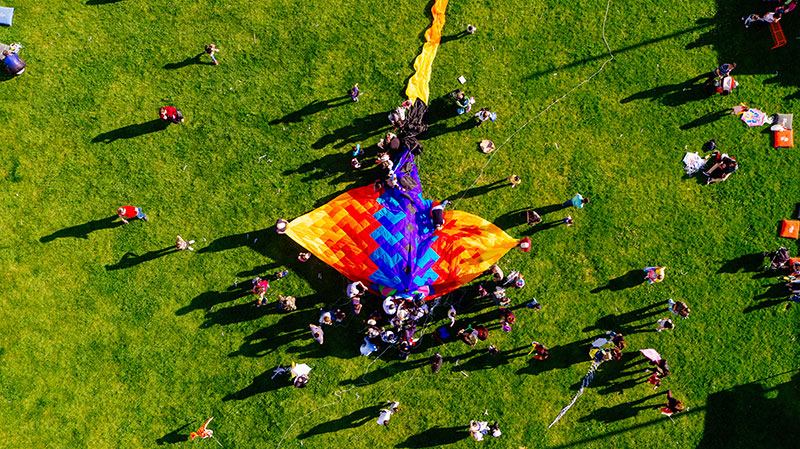 Akbati Summer School
It hosts Young guests to spend a summer full of art with their outdoor trainers while gaining new and useful hobbies.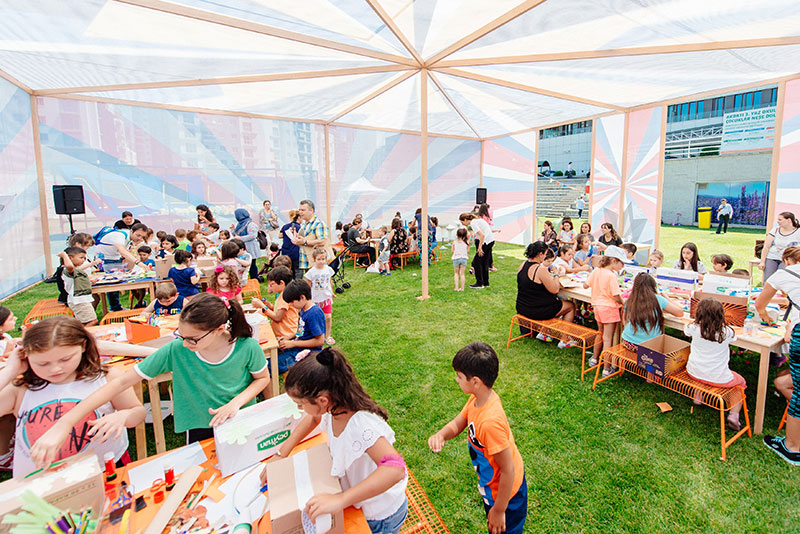 What services are available at Akbati Mall?
Shopping malls are generally intended for shopping, but this does not mean that the additional services provided to shoppers are less important. In this particular area, Akbati Mall offers a variety of services to its customers.
Baby stroller service
You can borrow a baby carriage from the customer service staff to use the mall for free at the Akbati Mall.
Baby Care and Breastfeeding Room
There are baby care and breastfeeding room on each floor.
Information
Mall personnel will be on duty at the Concierge Desk on -1 floor every day from 10.00 to 22.00 in order to answer your questions.
Children's Toilet Service
There are specially designed children's toilets for the comfort of your children.
Relaxation Areas
Green Lounge, Pink Lounge, and Kids Lounge are available to enable you to give an enjoyable break to shopping.
Disabled Vehicle Subscription System Service...
The parking lot offers a special subscription system for disabled visitors.
Services for Patient and Disabled Visitors
The mall offers wheelchairs for our patient and disabled visitors and there is 1 toilet for special needs on each floor making 4 special toilets in total.
E-Charging Unit
As an environmentally friendly property, Akbatı Shopping Mall provides an e-charging unit for electrical automobiles.
Prayer Room
Prayer rooms for female and male visitors are open to service when the shopping mall is open. The prayer room for female visitors is on the Ground Floor while the prayer room for male visitors is available on the First Floor.
Power Bank Service
If you need to charge your mobile phone, the concierge personnel will provide you with mobile charging units upon your request.
Free Wi-Fi
Akbatı Shopping Mall provides free Wi-Fi services to its visitors.
Contact-free Donation Point
"Contact-free donation" points provided by BKM are available at the concierge desk to enable you to donate TRY 1.00 to NGOs with your contact-free bank cards.
Book Collecting Boxes
Visitors are encouraged to donate their books to the book donation box at Green Lounge available on -1 floor in order to help people become accustomed to reading books.
Shopping Mall Navigation System
Visitors are encouraged to use Shopping Mall Interior Navigation System by means of Interior Maps feature of Google Maps application in order to find the stores easily without losing time.
Turkcell Dream Partner
Visually impaired visitors may upload the Dream Partner (Hayal Ortağım) application to their phones in order to find the stores inside Akbatı easily.
Edited by: Imtilak Real Estate