Alanya Real Estate – Market and Opportunities
learn about Alanya real estate and the golden opportunities to buy properties in this city from the best prospering projects at the best prices and offers. Advantages of investing in Alanya Real Estate
Every year, attractive offers from top developers come to market, making it possible to make money by investing in lucrative projects while they are still in the excavation phase. Currently, buyers are buying houses to resell them soon after the house is finished or after it is placed into use. Since the price per square meter in contemporary residential complexes increases by up to 40% after construction is complete, a potential investor can profit right away.
1. Properties at affordable prices
The affordability of property prices in Alanya is one of the city's main benefits. There are affordable apartments for sale in Alanya's Mahmutlar neighborhood, although more expensive villas in the city center with a view of the sea are available for sale. However, the average cost of properties for sale in Alanya is pretty reasonable.
2. The variety of options available
There are many different types of properties available. Several alternatives to invest in and acquire property in Alanya include commercial buildings like hotels and shops, residential properties like flats and villas, and lands for agricultural or construction uses.
3. Investing in Alanya is profitable
In terms of a long-term investment, purchasing real estate in Alanya is a really good choice. Real estate in Alanya, Turkey, has attracted a great deal of interest from investors in recent years due to the city's significant urban and tourist activities. The city's real estate market became stirred as a result. It's a fantastic short-term investment because you'll be living in your dream home with a lovely view, in addition to being a highly profitable long-term investment.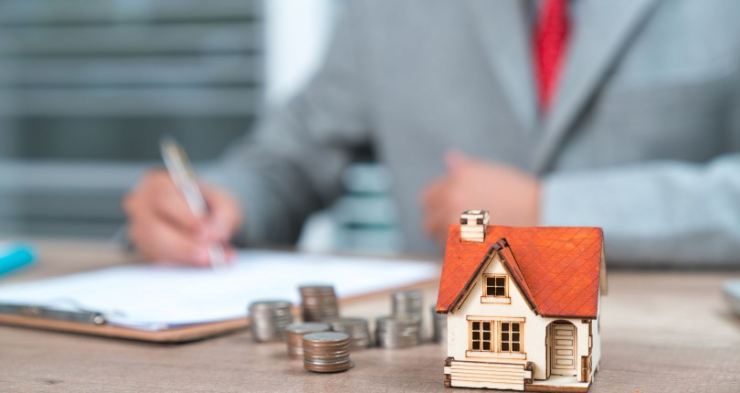 4. Costs of living
When compared to European cities, Alanya has a very low cost of living and a high standard of living. With an average cost of living of about $200 for a single individual, Alanya continues to offer an affordable way of life while being a region where economic growth and tourism activities are developing quickly.
5. Excellent transportation system
Alanya is a city where you can get around without driving a car. In recent years, Alanya's local council has made significant efforts to improve society's quality of life. This laborious effort included regulating and improving the
transportation infrastructure
. A dolmus or a minibus can transport you almost anywhere in Alanya.
6. The Mediterranean climate
With more than 300 sunny days per year, Alanya is considered one of the warmest regions in Turkey. The city is shielded from the chilly northerly winds by the coastal highlands. The resort's visitors will never tire of being amazed and delighted by the calm sea on one side, the towering mountains on the other, and the scenic bays and caves. In the summer, Alanya is very warm, while the winters are seldom too chilly. Alanya is the perfect destination if you want warm winters and lots of sunshine all year long. It has Turkey's mildest climate.
7. Turkish citizenship
The opportunity to obtain citizenship that buying real estate in Alanya offers is one of its greatest appeals. You can qualify to apply for Turkish citizenship under the citizenship by investment program when you invest $400,000 in real estate in Turkey. The advantages of having a Turkish passport and dual citizenship are just two of the many advantages of Turkish citizenship.
The best neighborhoods in Alanya
Alanya Center
The city core of Alanya, which is also its most developed district, provides a wide range of benefits, including historical sites, natural beauties, events and activities, numerous cafés and restaurants, shopping malls, and excellent transportation. There are also numerous municipal, educational, and healthcare organizations. Being centrally located allows us easy access to all facilities.
Kargicak
Kargcak is a recently settled residential area and one of the best places for families. The apartments were constructed using the most contemporary technologies because they were done so recently. Consequently, the structures in the area are usually sturdy. Kargcak might be the perfect option if you're hoping to enjoy privacy in a contemporary villa with a view of the sea or mountains.
Mahmutlar
One of the neighborhoods in Alanya that foreign investors choose the most is Mahmutlar. It provides all the conveniences that the center does, plus more. The sea and beaches of Mahmutlar are very stunning. If you're looking for apartments for sale in Alanya, Turkey, you might want to have a look at the tastefully constructed contemporary homes in the Mahmutlar neighborhood.
 Kestel
While living in Kestel, you can enjoy a wide range of social amenities such as restaurants, and shopping malls. Most of the structures in Kestel are low-rise. On the coast, there are additional low-rise housing developments.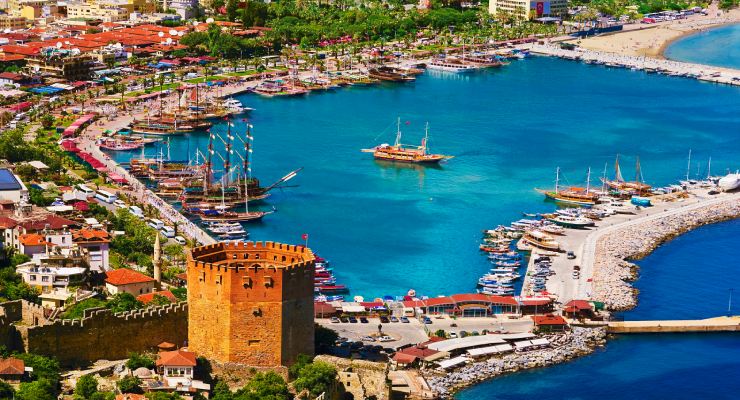 Best Real Estate Opportunity available in Alanya
If you want to get familiar with the market and know why Alanya is considered one of the appealing real Estate markets in Turkey, here is a list of the best properties that you could buy:
1. Konak Alanya 826 – IMT
Located in the coastal region of Kargıcak a few meters away from the charming beaches of Alanya, the project has access to every part of the city. Featuring a luxurious design, modern standards, and various st, styles ranging from 1+1 to 3+1. The project also includes social and recreational facilities for family-friendly accommodation. For more information, visit Konak Alanya.
2. Riviera Alanya 825 - IMT
Located in Kargıcak, which is classified among the most beautiful areas with fresh air and charming nature on the coast of the Mediterranean in Alanya.  The project is located on a  hill with an open and stunning view of the sea, the city, and the mountains. Featuring free transportation services to the beaches and many sports and recreational activities. with ranging in styles from 1+1 to 3+1, with a contemporary and well-thought-out architectural style. For more information, check Riviera Alanya. 
3. Alanya Road Project 823 – IMT
Located in the Çarşamba district within the natural beauty of Oba and a pleasant environment in Alanya. the project is close to the most important transportation links that connect it to the city center and its surroundings. It also features residential apartments of 2+1 types and duplex apartments of 4+1 type, with a large area suitable for luxurious family accommodation. For the best price offer, check Alanya Road Project. 
4. Alanya Moon 817 – IMT

Located in Konakli, one of the most beautiful and prestigious coastal neighborhoods in Alanya. Featuring a unique architectural design that adopts horizontal architecture, and the highest standards of beauty and quality are reflected in its green gardens, the apartments vary from 1+1 to 4+1, with wide options for duplex apartments. Visit
Alanya Moon
page to get the best deal for you!
Edited by Imtilak Real Estate ©
Do you like this topic? You can share it with your friends now