Average prices of apartments in Asian Istanbul
Imtilak Real Estate offers you a detailed report on the prices of apartments in Asian Istanbul in 2022 within the most important areas such as Uskudar and Umraniye. See the details and contact Imtilak Real Estate. 2022-10-06
Last update
2022-10-11
Average prices of apartments in Asian Istanbul
Contrary to reality, many people think that the European side of Istanbul is the most beautiful and developed part of the city. If they could visit Asian Istanbul, they would see the high degree of development enjoyed by that important part of Istanbul, regardless of its neighborhoods and regions.
In this article, we read the price indicators of Asian real estate and apartments in Istanbul during the current period, along with other information about our most important projects.
The average price per square meter in Asian Istanbul 2022
Speaking about the average prices of real estate in Asian Istanbul, the new ones in particular, within the modern residential complexes of registered brands, our immediate deductions in Imtilak Real Estate for the average prices at the moment while writing the lines of this article amount to about $4,335 per square meter.
It is known that the average price is a sensitive indicator that is adjustable from time to time and always fluctuates between increase and decrease, and it depends mainly on a comprehensive study that adopts all available price segments of different sizes, areas, locations, and views.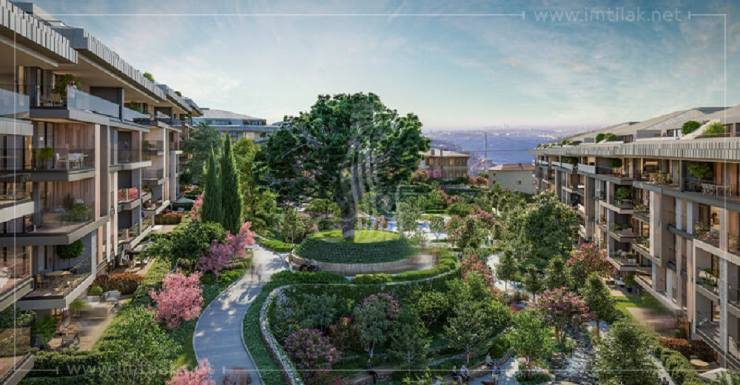 Apartment prices in the Asian regions of Istanbul
Among the most famous Asian regions of Istanbul:
Prices of apartments in Uskudar, Istanbul
The importance of the Uskudar region and its distinction among other areas of Istanbul is clear because of its ancient historical value and remarkable geographical location at the entrance to the Bosphorus.
The prices of apartments in the Uskudar area within Imtilak Real Estate's projects start from $300,000 for a 2+1 apartment of 97 m², in the Ansam Cengelkoy complex, located in the beautiful Cengelkoy area close to the Bosphorus.
The options in the same project also vary, up to the option of a 4+1 duplex, with an area of ​​195 m², and at a price of $1,251,000.
While the prices of apartments in our most valuable projects within the Çengelkoy Garden project start from $1,319,000 for a 3+1 apartment with an area of ​​197 m².
 Prices of apartments in Umraniye, Istanbul
Umraniye is also known for its beautiful nature, and the city's connection to green forests, so its real estate projects have a growing value, and the prices of its real estate can be discerned from our new projects models in the region, which start from $558,000 for a 2+1 apartment with a large area of ​​157 m² within the Oriya Residences complex.
Whereas, the prices of apartments within the prestigious Finans project start from $846,000 for an apartment of 164 m² and 2+1 type.
Prices of apartments in Atasehir, Istanbul
The prices of apartments in the Ataşehir district of Istanbul, Asia, range from $210,000 for an 80-meter apartment in the Flora project to $1,855,000 for an apartment of 310 m² in the luxurious Ataşehir Towers complex, and prices fluctuate between these two figures in the Otto Atasehir project.
 Prices of apartments in Beykoz, Istanbul
As for those looking for opportunities to live in the midst of nature and in the most important and finest residential projects in Istanbul, the Beykoz area is undoubtedly their most appropriate choice. For this reason, Beykoz has a range of ideal options to attract the elite and the wealthy, including
The newly emerging complex of Green Beykoz, where the prices of its apartments start from $528,000 for a 1+1 apartment with an area of ​​97 m².
As well as the glamorous Meza project on the edge of the forest with high-end specifications, whose prices start from $1,250,000 for a 2+1 apartment of 132 m², up to $2,307,000 for a large 5+2 apartment with an area of ​​287 m².
Read also : Apartments For Sale In Istanbul Asian Side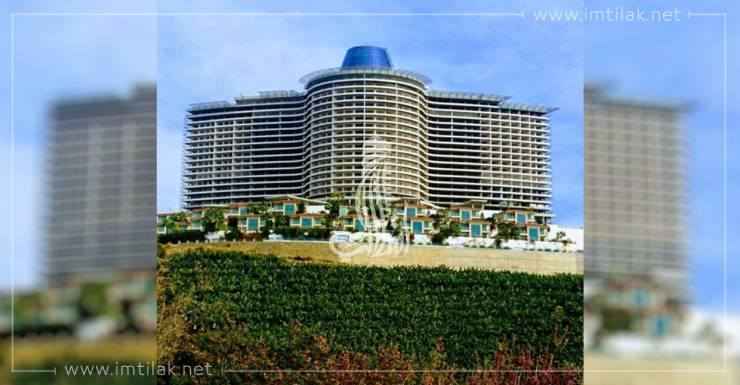 Residential complexes at special prices in Asian Istanbul by Imtilak Real Estate
Given the specialization of Imtilak Real Estate in Istanbul projects and with nearly 12 years of experience in the real estate market, Imtilak has been able to play a prominent and important role in securing the best ownership opportunities ever on both sides of the city and all of its municipalities and regions, whether through our exclusive marketing projects or others.
Since the investment offers and the real estate ownership map in Istanbul are fast-moving and changing; we advise you to contact the Imtilak Real Estate team to discover the best options suitable for your aspirations and budgets, while benefiting from our free and professional services provided to you by Imtilak Real Estate through its largest and most experienced team in this field.
Edited by Imtilak Real Estate ©
Did you like this topic? You can share it with your friends now