Apartment prices in Alanya, Turkiye 2023
Updated information about the prices of apartments in Alanya, Turkiye, and the most important factors that affect the prices of its properties. Comprehensive information is offered by the team of experts in Imtilak Real Estate. 2022-10-05
Last update
2023-01-24
Apartment prices in Alanya, Turkiye 2023
The shares of the Turkish city of Alanya are still making an accelerating rise in all fields, in parallel with the increased interest in the city as a prominent tourist center on the warm Turkish beaches at the Mediterranean basin, which has had an impact on the prices of its real estate and residential projects in general.
The most important factors affecting the prices of apartments in Alanya, Turkiye
There are many factors that affect the price of real estate in an area, but talking about the Alanya region, in particular, we summarize these factors in these main points:
The importance of Alanya's location: In a charming natural location in the middle of a nature panel with integrated elements of beauty and goodness, within the Turkish state of Antalya.
The increase in tourism demand for Alanya in particular, and Antalya in general, and the significant influx of European and Russian tourists to its resorts and tourist facilities, in addition to other types of real estate equipped to receive tourists.
Huge foreign ownership in Alanya as Alanya real estate attracts foreigners to own, settle or invest, due to its acceptable prices compared to its high tourist value.
Read more :
The Most Important Tourist Places In Alanya
Average prices of apartments in Alanya in US dollars
Here, we talk about new real estate within modern residential complexes, as it is the best option for comparing single-class real estate, taking into account the importance of the location within the city, and other property specifications.
Our quick extrapolations of current average prices as of this writing are between $2,000 per square meter.
It is known that the average price depends on a comprehensive study that adopts all segments of apartments based on the diversity of their sizes and areas, and their different locations and views. In addition, the average price indicator is a sensitive indicator that is adjustable from time to time and always fluctuates between increase and decrease.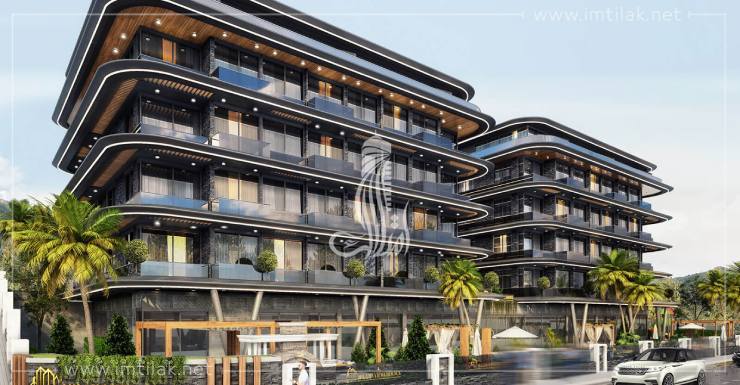 Average prices for apartments in Alanya in EURO
According to the exchange rate specified at the date of writing this article, the exchange rate of one euro against the dollar refers to the equivalent of 0.9959 per one euro, i.e. the dollar is roughly equivalent to the euro in the exchange rate. Thus, the average price is approximately 2,010 euros per square meter.
Average prices of apartments in Alanya in Turkish lira
Given the turbulence of the Turkish lira exchange rate always, it is useful to note that the exchange rate of the Turkish lira at the date of writing this article is 18.56 TL for every dollar.
Thus, the average price per square meter in modern Alanya apartments within an integrated residential complex is 37,120 TL per square meter.
Prices of apartments in Alanya, Turkiye by the sea
Prices per square meter in luxury real estate projects directly overlooking the sea in Alanya range from approximately $1,685 in the Alanya Moon project, up to $4,615 in the Konak Alanya project.
They are two projects in direct or almost direct contact with the shore of the Mediterranean, and these projects usually enjoy high-profit investment opportunities, due to their privileged location, which naturally leads to a higher price compared to others.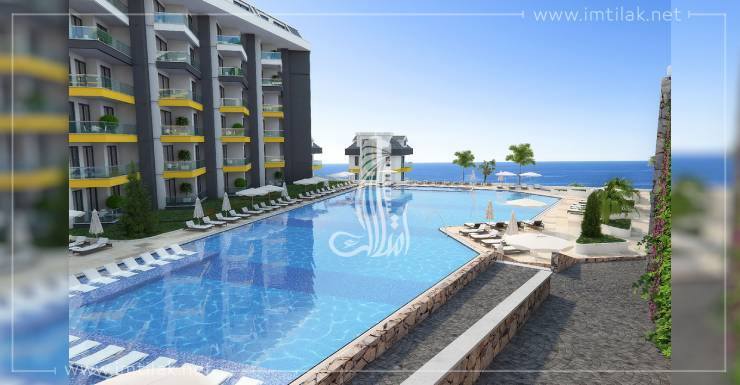 Cheapest prices for apartments in Alanya, Turkiye
Apartment prices in Alanya can start from about $87,000 for a 1+1 apartment of 52 m² in the Orange complex located in Oba, which is famous for its beautiful nature. While it is possible to get a wider apartment of 2+1 style and an area of ​​98 m² in the same project at a price of $113,000.
Among the relatively cheap price models in Alanya is the Sidra project, located in the picturesque area of ​​Demirtaş and the charming beaches in the eastern countryside of the city, which offers apartment options ranging from 1+1 with an area of ​​61 m² at a price of $90,000, and 3+1 apartments with an area of ​​127 m² at a price of approximately $167,000.
The best Imtilak Real Estate projects in Alanya and their prices
We select from Imtilak Real Estate projects a group of important investment offers in Alanya within a range of attractive and diverse options, of which we mention, for example,
It is a luxury apartments and villas project in the touristic Alanya, which is distinguished among its peers by its high location on one of the hills of Alanya with an open and exceptional view of the sea, the city and the green mountains of Alanya, not far from the city center and the surrounding tourist areas. The project land area is 56,000 m², and it consists of a huge building that includes 350 apartments.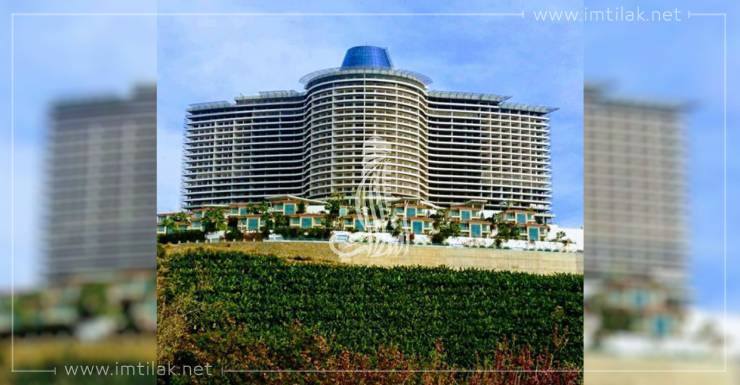 The project includes spacious gardens with distinctive designs, a large swimming pool, another for children, a tennis court, a basketball court, a football field, an outdoor gym, a children's play park, terraces for seating and recreation, an outdoor cinema, and many more.
The apartments' spaces range between 1+1 and 3+1 duplexes, while the apartment prices in this project start from $244,000.
To find out about our best investment offers, appropriate ownership options, and the best prices in Alanya, Antalya, and more, you can contact our expert advisory team in Imtilak Real Estate.
Edited by Imtilak Real Estate ©
Did you like this topic? You can share it with your friends now