A guide to the best areas to invest in Istanbul
Istanbul is very attractive to foreign investors from around the world for its low-risk investment opportunities. Here we give you brief information about the best areas to invest in in Istanbul 2022-11-30
Last update
2022-11-30
A guide to the best areas to invest in Istanbul
Istanbul's booming real estate market makes it an ideal place to invest in property, but where should you buy it? Even though the city's population has soared in recent years, there's still room to grow, making all areas of the city attractive to investors, whether they're looking to rent out their properties or just hold onto them for the long term.
What are the best areas to invest in Istanbul?
Istanbul has been steadily growing as one of the biggest cities in Europe, so it's no wonder that people are constantly looking to buy property here. With this increased demand comes increased attention from real estate investors and home buyers alike, but where exactly should you be looking if you want to get the biggest bang for your buck? To answer that question we have broken down the best areas in Istanbul to invest in real estate so that you can make an informed decision before purchasing property in Turkey's largest city.
Istanbul, Turkey's largest city and the country's economic hub, has experienced rapid growth in recent years, particularly in terms of investment in infrastructure and real estate. If you want to invest in Istanbul or if you live there and are looking to buy property, it can be difficult to know where you should invest your money or what areas will give you the best returns on your investment. This guide will help you determine which areas are best for residential or commercial property investments and when is the best time to make an investment in Istanbul so that you can enjoy the highest profits possible from your investments.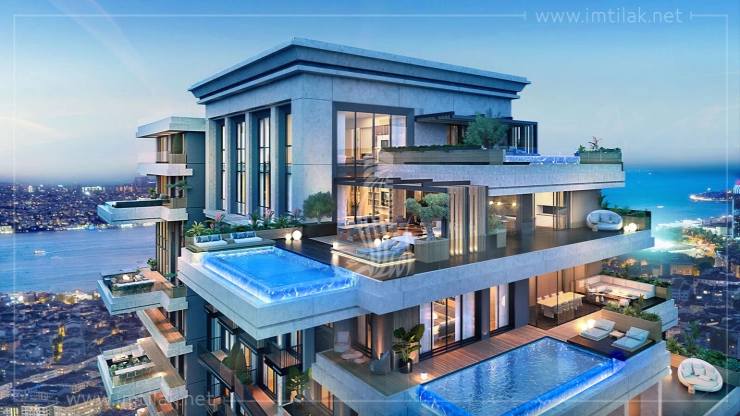 Invest in the European side of Istanbul
Investing in the European side of Istanbul is a good idea for those who want to live in the heart of Istanbul and enjoy its nightlife. The European side has undergone massive development over the last decade, which means that there are many up-and-coming neighbourhoods with high potential for investment.
The up-and-coming neighbourhoods of Istanbul include the Bosphorus and Küçükçekmece, both on the European side of the city. These areas are still relatively inexpensive compared with other European cities but are seeing rapid growth in property prices as the city's urbanisation continues. These two districts offer a range of residences from apartments to villas, proximity to central Istanbul, and beautiful views across the Bosphorus Strait.
Başakşehir
The up-and-coming neighbourhoods of Istanbul include Beylikduzu and Başakşehir. These are two areas that are currently experiencing a boom in development, so investing in them now will mean your property will be worth significantly more than it is now in five years. For more information on Başakşehir, make sure to read our article.
Beylikdüzü
The neighbourhoods on the European side of Istanbul are up-and-coming and some have become quite popular with expats and locals alike. Beylikdüzü is one such neighbourhood, where there is an abundance of green space, excellent local food and an authentic Turkish feel. 
Taksim
Taksim is one of the most famous areas in Istanbul and Turkey in general.  The area has a lot of potential for growth and is just steps away from many of the city's most popular attractions. It also offers a good balance between accessibility and affordability for both local and foreign investors.
Bakirkoy
With Istanbul being a bustling city, it's difficult to know where to invest your money. There are many up-and-coming neighbourhoods in Istanbul that offer opportunities for investment, but here are some of our favourites: Bakirkoy: one of Istanbul's most well-known neighbourhoods, there is plenty of space in Bakirkoy, which means it's an area that can grow and change with the neighbourhood.
Check this list for more available opportunities on the European side.
Invest in the Asian side of Istanbul
If you're looking for the next up-and-coming neighbourhood, consider investing in the Asian side of Istanbul. This area has been overlooked until recently as it's traditionally prettier than its European side and doesn't have any tourist attractions. However, recently the Asian side of Istanbul started to attract expats to live there side by side with locals.
Uskudar
In a city as big and diverse as Istanbul, it's hard to pick just one or two neighbourhoods that are perfect for all investors. However, if you're looking for up-and-coming neighbourhoods in Istanbul, Uskudar should be at the top of your list. This area has everything from high-end retail stores and elegant shopping malls to fast food restaurants. And with its close proximity to the Bosphorus Strait, it's easy to access to many parts of Asian Istanbul. For more information, check out our projects in Uskudar here.
Kadikoy
Kadikoy is one of Istanbul's vibrant, beautiful and multicultural areas, and it's got a lot going for it. The area is also relatively close to Taksim Square and provides residents with plenty of transportation options, as well as easy access to public transit that can take them all over Istanbul. Check our projects in Kadikoy here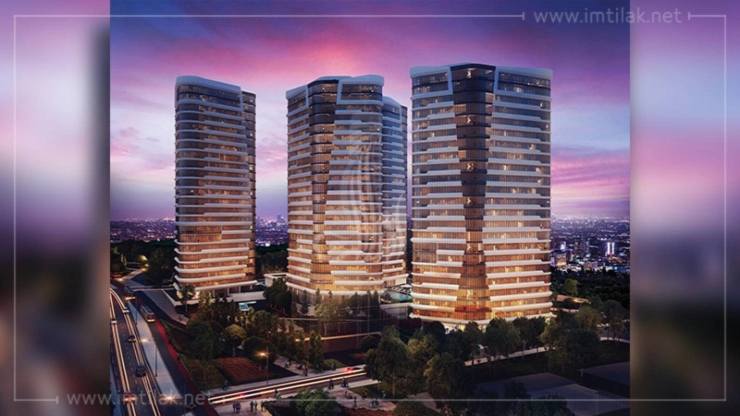 Umraniye
Investing in Umraniye, Istanbul is a good idea because it is an up-and-coming neighbourhood with a lot of potentials. The area features many cafes and restaurants that are popular with locals and tourists alike and has seen an influx of foreign investment in recent years. Umraniye also boasts some beautiful parks including Umraniye National Park and it's relatively close to the Çamlıca Hill and the biggest mosque in Turkey; Çamlıca Mosque.
How to invest in the best areas in Istanbul?
Investing in Istanbul is very easy once you find suitable properties with the best price offer. As an experienced company in the real estate field, we are very happy to help you find the best offers available for you. With our team on the ground, we can provide full information about properties and help through the buying process. Please, feel free to contact us to get further information
Yes, given the perfect investment environment, relatively low cost of living and profitable return on investment.
Real estate investment is one of the best and most secure investments in Istanbul
Whether on the European or Asian side, Istanbul is full of some of the best places ever such as Kadikoy, Taksim, Uskudar, Bakirkoy, Umraniye and the list goes on.
Edited by Imtilak Real Estate©
Did you like this topic? You can share it with your friends now.